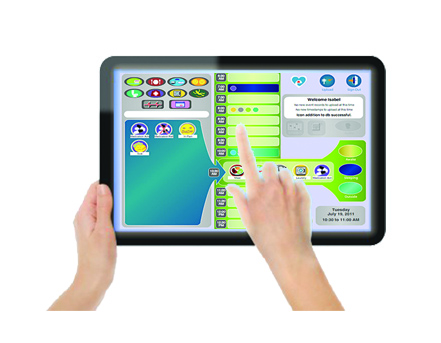 eCaring, a New York-based health care company that provides a unique cloud-based home care management and monitoring system, announced that it recently secured $3.5 million in Series A funding.   The round was led by Ascent Biomedical Ventures, a leading venture capital firm investing in seed and early-stage biomedical and health care technology companies, and was joined by private investor Stephen Jackson, who will be serving on the board.
"The new funding reflects our proven success at cutting costs by reducing emergency room (ER) and hospital visits and readmissions.  Our new board members will further help eCaring fill the care data communications gaps affecting more than 60 million Americans now in home care situations," said Robert M. Herzog, founder and CEO of eCaring.  "The extensive experience of our new board members bolsters eCaring's ability to help managed care organizations reduce costs while providing the best possible care for their patients in real-time."
The Series A round, added to previously raised funds of $1.5 million, will serve as working capital and for product development as well as the expansion of sales and marketing efforts, primarily geared to the enterprise markets of managed care plans, payers, home health agencies, hospitals and other health care organizations.
"eCaring has a unique platform that solves the growing problem associated with aging Baby Boomers preferring home health care," added Avi Kometz of Ascent Biomedical Ventures.   "eCaring fills a crucial information need, offering the best platform for home health aides to generate extensive amounts of critical in-home patient data separate from clinical personnel."
eCaring's cloud-based care coordination system generates comprehensive real-time clinical, behavioral and medication adherence data from a patient's home.  Home care aides, family caregivers and patients, regardless of computer or English literacy, can enter significant information including medication intake, vital signs, sleep and diet patterns, and critical events. The system allows doctors, care managers, family members or any member of a patient's care team to access this information easily in real time and receive alerts when situations require immediate attention, keeping patients in their homes and out of the hospital.
Clients of eCaring's system, which has demonstrated its effectiveness in several trials, include Senior Health Partners, the Managed Long Term Care Plan of Healthfirst, a 700,000-member health insurance company; Jewish Home Lifecare; Beth Israel Medical Center; Metropolitan Jewish Health System, and others.
In addition, eCaring announced that health care industry entrepreneur Stephen Jackson has been named to the company's board of directors.  He will be joining Avi Kometz of Ascent Biomedical Ventures; James E. Flynn, managing partner of Deerfield Management, an investment management firm focused on advancing healthcare through investment, information and philanthropy; Josh Grotstein, a senior digital technology executive with extensive experience with early-stage companies; and eCaring CEO Robert M. Herzog.
Mr. Jackson, an active investor and advisor focused on services and systems for the health care industry, is a member of the Board of Metropolitan Jewish Health System, an integrated home health care services provider with revenues of $1.5 billion.  Jackson founded Plan Data Management, a software company focused on Medicare Advantage programs whose clients included Aetna, WellPoint, Cigna and numerous Blue Cross/Blue Shield plans.
"Nearly 30 years in the health care industry working with payers and hospital systems has taught me that the greatest leaps in increasing quality and reducing costs are often conceptually the simplest ideas," said Mr. Jackson.   "The eCaring solution is the most effective tool available from a user perspective and in terms of data and return of investment."