TigerText stands behind its secure messaging service by providing the industry's first HIPAA compliance guarantee.
TigerText, provider of secure, real-time messaging for the enterprise, today announced it will indemnify customers for up to $1 million against fines resulting from violations of HIPAA's technical safeguards that may arise from sending and receiving confidential and protected health information (PHI) via the TigerText app.
In 2011, the Joint Commission on Accreditation of Healthcare Organizations (JCAHO) banned physicians from using traditional SMS texting for any communication that contains PHI. According to the American Medical Association, a single violation for an unsecured communication can result in a fine of $50,000.  Repeated violations can lead to $1.5 million in fines in a single year, not to mention the reputational damage done to an organization and its ability to attract patients in the aftermath of a violation.
Protecting patient information is a top priority at Memorial Hospital at Gulfport, and TigerText's million dollar guarantee gives us enormous peace of mind as an organization," said Gene Thomas, Vice President and Chief Information Officer at Memorial. "In addition to keeping PHI secure, TigerText helps us improve our care teams' productivity so it's truly a win-win."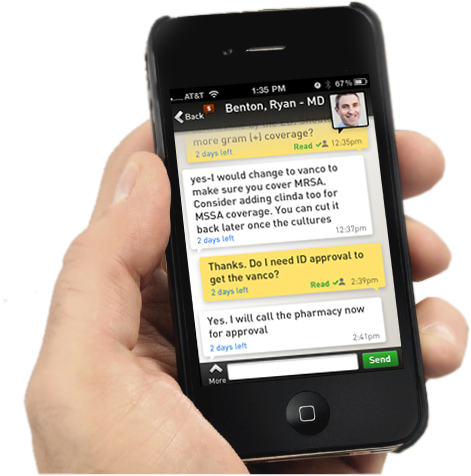 Used in over 3,000 facilities, TigerText allows nurses and physicians to secure messaging to accelerate internal communications and care coordination with ease, without violating HIPAA regulations. Accessible via smartphones, tablets, and desktops, healthcare organizations that deploy TigerText have seen high adoption rates including:
filling prescriptions 50% faster
seeing 15 more patients per shift, saving staff 8-12 per day
increased workflow and efficiencies
improved patient safety and physician satisfaction
Some of TigerText's largest healthcare customers included Wellcon, Adventist Health, Hartford Healthcare, Danbury Hospital, Hoag Health Network, University of Connecticut, Doylestown Hospital, Health Alliance and more.
TigerText recently closed a $21 million series B round of funding led by Shasta Ventures who was joined by OrbiMed, Reed Elsevier Ventures, and TELUS Corporation.