Frank Speidel, MD shares his insights on hospital mergers/acquisitions with 5 IT unification considerations for those experiencing an acquisition or merger.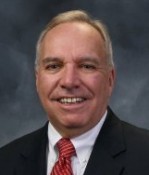 More and more hospitals are merging. The analysts at Moody's Investors Service recently pointed to the Accountable Care Act (ACA) as a catalyst for hospital merger activity.
But even before ACA, the trend toward supersized hospitals and mega health systems was well underway. As highlighted in the NY Times, hospital mergers have more than doubled in recent years – from 50 in 2009 to 105 in 2012.
In hospital mergers, combining support functions like HR and medical staff operations saves money and time. Larger organizations also have greater buying power and more negotiating leverage with payers and vendors, which can positively impact the bottom line. Given these benefits and the external market drivers, the consolidation trend shows no signs of slowing.
The melding of different cultures may be the biggest challenge merging hospitals face, but ranking right behind that, in my view, is the integration of IT systems.
Creating a unified IT system is difficult enough in a stand-alone hospital. Add in the stress of a merger between two companies, and you greatly increase your odds for a colossal, career-ending, budget-busting failure.
Having experienced both sides of the acquisition process and their successes and failures, I offer five IT unification considerations for those experiencing an acquisition or merger.
1.      Assessment
Understand and document the current IT structure and function of both organizations. This is more than cataloging current programs and applications – it's also knowing the history of IT services in an organization. Historical and current relationships, implementations, refinements, successes and opportunities all have meaning for a successful IT merger.
Beyond licenses and hardware, the organizational assessment must also include the human assets — those inside the IT departments of each organization — and the end users of the technology.
2.      Design
With IT design, start with understanding the operational and work processes of both organizations. Most importantly, identify the critical decision-makers in both organizations and how they process information.
3.      Timeline
Perhaps this is the most critical consideration for both the short and long-term health and viability of the merging organization. Uncertainty – particularly from the threat of change – in merging organizations breeds frustration, so timelines for IT transitions should be realistic, achievable and the product of collaboration between diverse and knowledgeable members of both organizations.
4.      Resources
The assessment, design and timeline ought to define the resources needed for the successful merger. As an interested observer in some financially calamitous IT mergings, rushed and underfunded seem an all too common theme. Few organizations have deep bench strength in integrators, analysts and trainers. In fact, good stewardship demands they not have bench strength in these expensive resources. Supplementing your staff with outside contractors can be a short-term investment that pays long-term dividends.
5.      Communication
At the beginning of the assessment initiative, work teams should comprise key thought leaders from both organizations. Put everyone in the same jersey and work together as quickly as possible.
Teams and work subgroups should share updates with one another regularly and be empowered to voice concerns immediately with supervisors and one another. More broadly, both organizations need to be formally and regularly messaged on the IT integration effort.
Featured image credit: SalFalko via cc
About the Author: 
Frank X. Speidel, MD, MBA, FACEP is Chief Medical Officer for Healthcare IT Leaders, a consultancy and HIT staff augmentation firm that matches IT talent to hospitals and health systems for EMR, ICD-10 and analytic engagements.