Patient engagement was a key theme this week at AHIMA's 85th Convention & Exhibit in Atlanta, GA encouraging all users to learn more about creating their own personal health record. With patient engagement considered to be the "blockbuster drug of the 21st century, "patients with more access to healthcare can take greater ownership of their health to make better decisions.
AHIMA CEO Lynne Thomas Gordon, RHIA

"HIM professionals can help break down the silos and barriers that prevent patients from accessing their personal health information. HIM professionals and tools such as myPHR.com, AHIMA's website on personal health records, can motivate and empower patients to better understand, access and control one of their most important assets – their personal health information,"
said AHIMA CEO Lynne Thomas Gordon, RHIA, MBA, CAE, FACHE, FAHIMA.(myPHR, 10/29)
New Role of HIM Professionals in Patient Engagement
Cassi Birnbaum, MS, RHIA, FAHIMA, CPHQ, vice president of HIM for Peak Health Solutions presented this week on "The Role of the HIM Professional in Engaging Consumers in Healthcare Decision Making" that explored how to leverage health IT to make our complex healthcare system safer, more personalized and more user-friendly for healthcare consumers.
Birnbaum offered best practice research associated with patient engagement and why it's important to engage consumers in actively accessing and maintaining their own health records. To support this initiative, the role of the HIM professional will become more relevant in providing education, technology and feedback needed to support patient engagement.
Business Case for Patient Engagement
When asked about making a business case for patient engagement, Birnbaum stated: "Large, complex, bureaucratic healthcare systems can be very intimidating for patients, and they may not be able to navigate the system well. We can help with that education and make it easier for them. We as HIM professionals need to get the stakeholders together, identify the barriers, the opportunities and what we need to do improve patient engagement."(Journal of AHIMA, 10/16)
HIM Professionals Should Facilitate Patient Engagement
Kim Murphy-Abdouch, MPH, RHIA, FACHE, a clinical assistant professor in the health information management department at Texas State University, challenged HIM professionals to facilitate this patient engagement.
During her presentation, "Patient Access to Personal Health Information: Regulation vs. Reality" on Monday she noted that when a patient requests copies of notes and lab results from recent visits, HIM professionals can help tailor the information so that it will have the most value for the patient. According to her preliminary findings from her research, which was a partnership between Texas State and the AHIMA Foundation, they found that 53 percent of hospitals charged for electronic copies of a patient's health record.
Murphy-Abdouch also warned against "one size fits all" approach to handling personal health information (PHI) requests as patients should always be looked at different than third party requests.
"With regard to charging for these requests, patients should be viewed with a different lens," Murphy-Abdouch said. (PR Newswire, 10/29)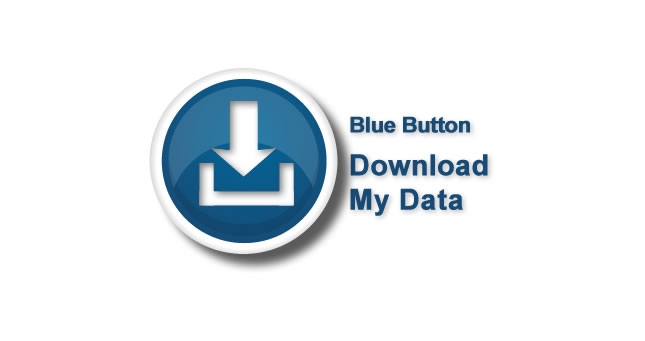 AHIMA Takes Blue Button Pledge
As part of AHIMA's strategic plan to engage consumers in their healthcare by actively participating in the capture and use of their health information, AHIMA announced this week it has taken the Blue Button Pledge to actively promote access to personal health records (PHRs). More than 67k members are also being encouraged to spread the word in addition to asking its Component State Association to become Blue Button Pledge supporters.
Last year, AHIMA launched the website, myPHR.com, to provide patients with a plan for developing a personal health record, as well as information about the health information landscape.