Infographic illustrates the $18 billion dollar impact of unnecessary hospital readmissions impact on Medicare due to poor follow up.
Medicare will go bankrupt in 10 years, even sooner by less optimistic estimates. One of the largest contributors to the ballooning deficit and to Medicare's cost is the high frequency of patient readmissions to the hospital.
Nearly 3 percent of all our taxes are going to pay for Medicare and to pay hospitals who allow their patients to "bounce back." These "bounce backs" as they're called consume the two costliest resources in the American health system, emergency department and inpatient care. In fact, 1 in 8 Medicare patients are readmitted within 30 days.  In contrast, outpatient and preventative medicine is the cheapest.
Through better communication between hospitals and outpatient providers, experts agree that we may be able to save $100 billon over 10 years and ultimately save our healthcare system.
The following infographic created by mobile patient communications leader, Doctorbase illustrates the $17.8 billion dollar cost of unnecessary hospital readmissions impact on Medicare and the costs savings of an efficient mobile patient & provider communication platform.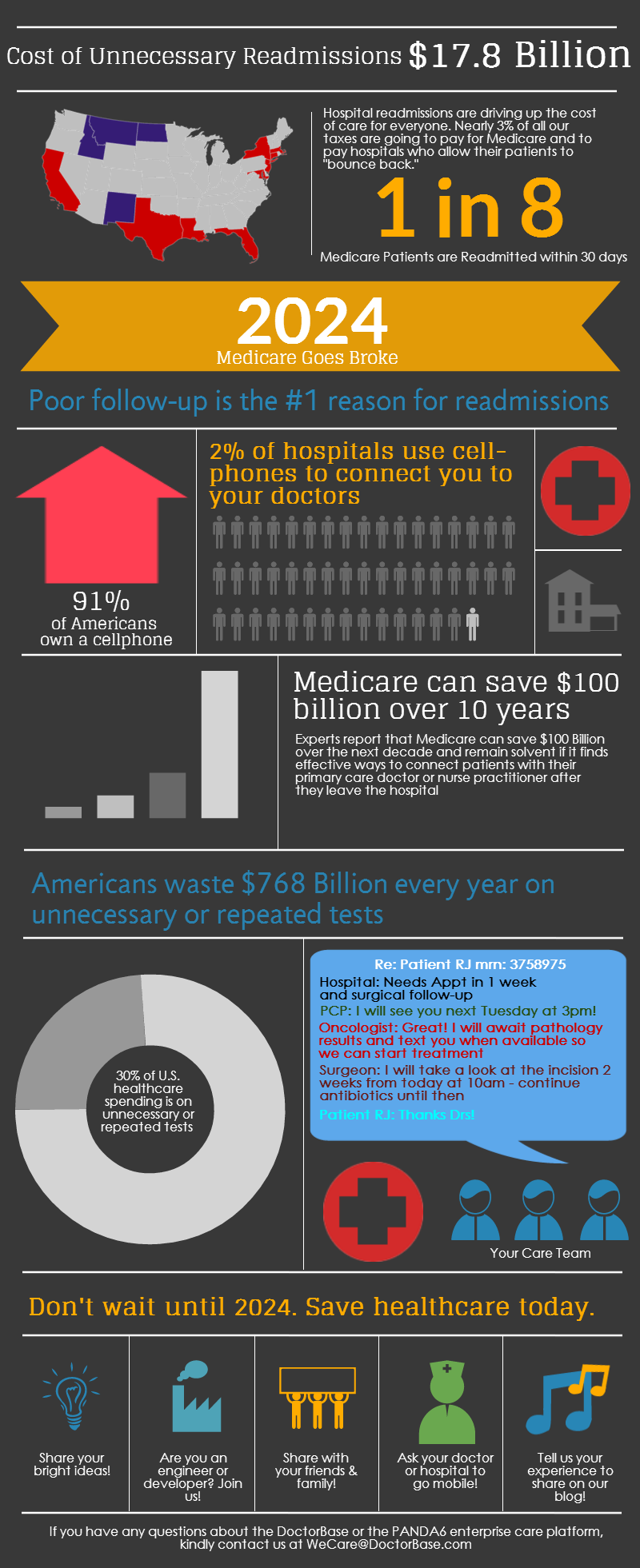 About Doctorbase
In today's healthcare market, hospitals need secure mobile communication, without expensive IT investments.
DoctorBase allows multi-thread secure communication via any mobile device without app downloads or hardware installations. Coordinating follow-up care, keeping the primary care physician in the loop, and scheduling rehab/SNF transfers has never been easier.
Click here to learn more
Featured image credit: 401(K) 2013 via cc