"Visual solutions" may be a fancy term for digital hospital displays, but they're gaining in popularity when it comes to improving the patient experience. As more and more healthcare organizations turn their attention toward delivering value-based care, this technology will continue to play a pivotal role.
Patient engagement tools such as digital hospital displays play an important role in providing patients and their families with appropriate data needed throughout their patient journey. These visual solutions can be used in a number of ways including:
– Navigate with digital hospital displays used as way-finding tools
– Providing real-time updates to a patient's family and friends on their loved one's status during a medical procedure
– Delivering comfort to a patient in recovery who's able to stay connected via an interactive mounted display
These are just a few examples of how visual solution technology is playing an important role in improving both patient and staff communication, as well as enhancing patients' experience from the time they set foot inside a hospital to the time they leave.
The following infographic visualization created by CDW Healthare, provider of technology solutions and services for the healthcare marketplace illustrates 5 ways to use visual solutions in a hospital setting.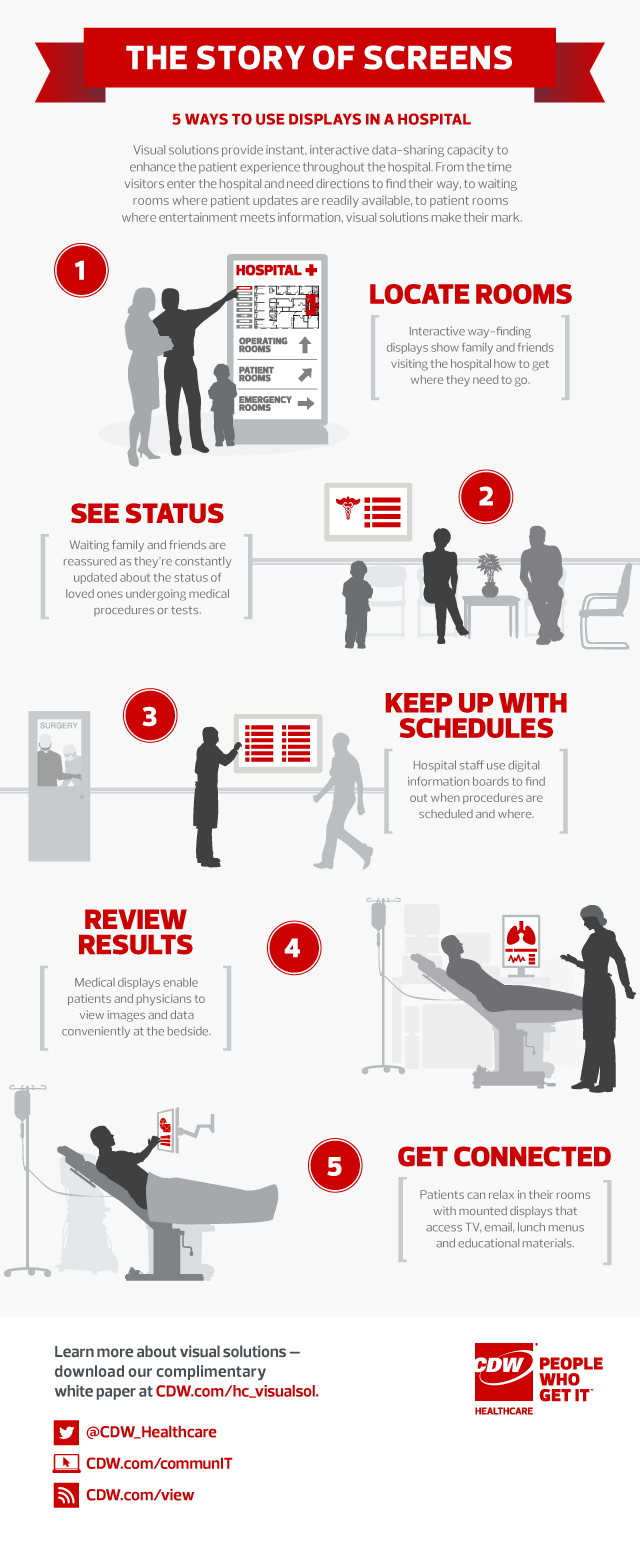 Infographic shown was provided by the CDW Healthcare team for publication.