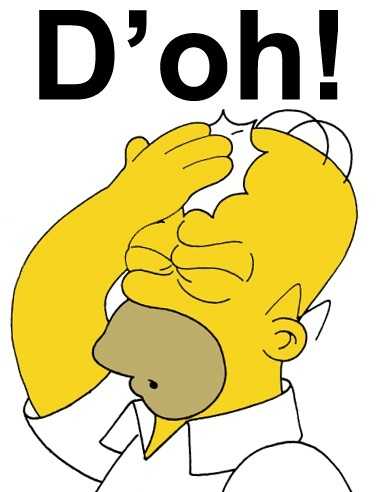 Creating mhealth solutions is challenging, but what are some startups mistakes to avoid? 
Mobile health technologies are increasingly becoming widely embraced by physicians, healthcare organizations, and hospitals. Insurance companies – looking to improve patient engagement for ACOs – are promoting mHealth applications. The marketplace is presently teeming with over 40,000 mHealth applications with many more being created as I write. Not surprisingly, the number of mHealth start-ups is also on the upswing. It's not all rosy for start-ups though – most have enjoyed only limited success, which indicates that their offerings may be lacking substance or their strategies lacking the necessary punch, or a bit of both.
Creating an engaging mHealth app is a challenging task where healthcare apps must – above all – change behavior. This is one part of the big picture; what other mistakes are being overlooked by mHealth startups that are keeping them from enjoying greater, sustained success?
Here are six mHealth startup blunders to avoid:
1.      Not keeping it simple
The job of mHealth apps is to inform, educate and tell users what positive action to take. This process should be a simple and intuitive one. What's the point of an app that has the potential to deliver a healthy outcome but offers a difficult and frustrating user experience?
Keep in mind that you are not just catering to tech-savvy Millenials or the Gen X crowd for whom using electronic devices is second nature. Think of the Baby Boomers who may not be as computer-savvy, and have a hard time understanding and navigating complex instructions.
As Healthy Statups Founder, Jason Berek-Lewis said in a post on his blog,
"Go for big clear buttons to hit, clean and simple displays of data, straight forward options for sharing data or images. Keep it simple, stupid works."
At the very basic level you must develop apps with a simple and intuitive UI. To verify if you have achieved what you set out to do, put your app through a usability test (even as few as 5-6 users will do). It is the cheapest and quickest way for a start-up to get honest feedback about an app from the audience it is intended for.
2.      Not Solving A REAL Pain Point in the Marketplace
With the global mobile health market expected to be worth $11.8B by 2018, opportunities for startups to create successful scalable mhealth solutions are promising. However, it is important to consider that your startup solves a real pain point and is not merely variations of an existing company or idea.
When asked about this, Sterling Lanier, CEO of iPad-based medical data collection platform Tonic Health said,
"Many people build apps that are "nice-to-have" rather than truly needed.  As a result, adoption usually lags for these apps because prospects aren't really convinced why they need to waste their time in even checking it out. "
Innovative solutions around big data, patient engagement, chronic disease management, home health, and smart health sensors are areas ripe for disruption.
3.      Allowing feature creep 
Not only does scope creep/feature creep overwhelm, confuse or deliver precious little value to users, it wastes time and effort. For mHealth start-ups, this creep can occur from the developer's team that keeps adding to its wish list as and when it sees more scope to add improvements to the app.
There are many examples of feature-laden mHealth apps that dilute functionality. A popular one that gets it right is iTriage, an online and mobile platform guides consumers through the healthcare process, from checking symptoms to choosing providers. iTriage also provides a hub to store and access personal health information. Aetna's purchase of Healthagen, developer of iTriage back in late 2011 was considered one of the first successful exits for a mobile health startup.
The takeaway is – focus on achieving the 'x' number/type of requirements outlined in your 'project objectives'. When you deviate from or add too much to what you initially foresaw for your app, you are essentially tweaking the originally-specified user requirements and unknowingly sabotaging your app project. Resist the temptation to 'enhance further' and stick firmly to the specifics. The IT sector measures requirements creep as (total number of requirements added/number of initial requirements) * 100. Ideally, the requirements creep should be zero. You certainly want to avoid a post-mortem analysis to understand why your app didn't work, and take cognizance of the possibility of scope creep all through the app development process.
4.      Unfamiliarity with the industry
At Informa's second annual Mobile Healthcare Industry Summit, non-profit healthcare industry group Continua Alliance said that the long-term focus of the mobile health market should extend beyond chronic disease management to healthy people. This was back in 2010. Today, the market has seen an explosion of healthcare apps targeted at general physical well-being. The fact is the healthcare industry is experiencing a paradigm shift, from 'disease management' to 'wellness'; from digitized health records and organizational efficiency to greater participation from stakeholders. It is both complex and competitive. Unless you have a keen understanding into just how agile and complicated the industry can be, you cannot make informed and ultimately successful strategic decisions.
You have to do your homework before setting up shop. Answer the 'who', 'what' and most importantly the 'why'.Sam Stern, Founder of mHealth marketing firm, Modallic stated in his recent blog post,
"Iinspired businesses know WHY they do what they do. Inspired businesses think, act, and communicate from the inside out."
Establishing your venture just because mobile healthcare is 'hot' at the moment or because you have some business experience is not a great idea. Keep in mind that experienced healthcare professionals are wary of businesses that have little or no industry background or experience. It is important to not just have a quality offering but also market it compellingly. Without proper industry insight, you won't know where to start or what to do.
Invest energy and effort to understand the unique complexities of the industry. Attend local or national mHealth conferences and events, interact with healthcare providers and professionals, become a member of mHealth Alliance (its free), keep track of the buzz at key events like the mHealth Summit, stay on the pulse of the latest apps and industry developments, and read online resources like the MobiHealthNews for news, commentary, and more. Sounds like a tall order? Well it is, but worth every minute of your time.
5.      Not understanding your target market
We just said how you must know 'who' your target audience is. An idea is marketable only if people want to buy it. Market research is an essential process to generate sales from a universal exercise, diet or educational mHealth app, you need to target it to a niche buyer pool. For instance, it is easier to market a 'post-pregnancy' app than an 'exercise/diet' app for women. Sell useful wellness apps targeted at men in their 40's or a monitoring app aimed exclusively at the '60 and above' crowd.
Having said that, at the core of your marketing tactic, there should a product that solves a key pain point and delivers an effective solution. The best way to get a boots-on-the-ground understanding is to develop key relationships and/or partnerships with healthcare providers. You can learn about the real and emerging needs that can be addressed with mobile app solutions. You can validate if your app ideas will indeed make an impact and a meaningful contribution. You also can also leverage your relationships with healthcare providers to identify other business-related or partnership-related opportunities.
6.      Not maintaining momentum
Congratulations, your mHealth app is the top app of the month. Can you sit back and relax? Not quite – you must establish a sustainable revenue model from your app, even as you keep developing new apps. Here are some tactics you can ponder over:
Establish partnerships with payers, healthcare providers, and professional associations

Seek app certification through Happtique's medical app certification program

Allow social sharing by building this functionality into your consumer based apps – happy users will do the advertising for you

Build relationships with publishers, bloggers and prominent media channels to have your app mentioned in blogs and publications.

See if you can advertise your apps on mobile ad networks (remember to target correctly on the basis of platform, device, category and country).
For mHealth start-ups, the road to success and brand reputation is filled with challenges. The fact that the industry is inherently an evolving and complex one doesn't help matters. Smart marketing strategies; needs-based, user-centric products; continued efforts at forging key relationships with healthcare providers/professionals; and a constant learning process can deliver the desired outcome. Are you ready to turn obstacles into opportunities for not just business profit but also a healthier citizenry and more accessible healthcare?
Image credit: Fox
References:
http://mobihealthnews.com/18159/global-mobile-health-market-now-worth-11-8b-by-2018/
http://mobihealthnews.com/15324/why-aetna-acquired-itriage-app-maker-healthagen/
http://www.modernhealthcare.com/article/20120806/NEWS/308069945
http://www.fiercemobilehealthcare.com/story/one-fourth-americans-trust-mhealth-apps-much-their-doctors/2012-12-18
http://www.gsma.com/connectedliving/wp-content/uploads/2013/02/GSMA-Connected-Life-PwC_Feb-2013.pdf
http://www.fda.gov/medicaldevices/productsandmedicalprocedures/ucm255978.htm
http://healthystartups.com/founders-blog/2012/7/17/5-reasons-why-your-health-app-will-fail.html