Who's blazing the trail in wireless health today with the technology of tomorrow? Rob McCray gives us his top five.
The world of wireless health technology is quickly expanding, but simply put, some are doing it better than others. That's because it requires a lot more than a little innovation to make your mark—those that have what it takes already get that. So, who are these trailblazers, and what do they possess that stands out against the competition? We asked Rob McCray, president and CEO of the Wireless-Life Sciences Alliance (WLSA), for his top picks. Here is a look at McCray's top five (actually, seven in total) sorted by corresponding characteristics that perhaps played a part in each company's success in tapping into the wireless health market:
1. Fearlessness
The potential of encountering liability and security issues surrounding healthcare scared off some but not all wireless providers. AT&T overcame its initial concerns and has since fully embraced expanding into the health sector. Today, it's actively supporting healthcare services in chronic disease management, therapy compliance, physician connectivity, and access to cloud-based data management. Perhaps other providers could learn from AT&T, and see that there is more to gain than lose from taking on new technologies. One thing remains certain: Wireless technology cannot grow nor survive without such providers. As McCray declared, [perfect_quotes id="8086″]
2. Foresight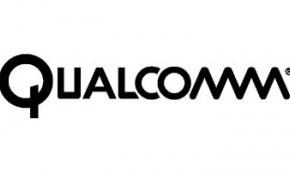 Recognizing the potential of wireless capability early on, Qualcomm, Inc. has consistently delivered technology and platform support to software developers. Qualcomm is to wireless healthcare what Intel and Cisco were to the Internet, according to McCray. That early intervention has continued to enable the development of new products in the healthcare sector. One such technology is Qualcomm's 2net™, a creation from its subsidiary Qualcomm Life. It's a unique cloud-based solution with end-to-end wireless connectivity that transfers, stores, and displays medical device data. McCray said its capability of transferring data from home-monitoring devices is changing the landscape of health care delivery. [perfect_quotes id="8087″]
 3. Fortitude
Sometimes it pays to do the right thing— and sometimes it doesn't. That's why this next spot on this list is a three-way tie. Medtronic, St. Jude Medical Inc., and Boston Scientific all get the trailblazing nod for paving independent yet parallel pathways to home-based connectivity for their defibrillators.
What's especially remarkable is that all three medical device giants offer a bedside Internet hub, which offers significantly improved outcomes compared with disconnected devices, according to a USC study. All three companies have invested in the improvement despite the lack of special reimbursement. [perfect_quotes id="8092″]
4.  Ingenuity

AirStrip Technologieshas also earned its respective place in the market. This successful startup has focused on enabling mobility in healthcare with data solutions that work on various mobile devices, including the iPhone. The company's AirStrip OB solution is an example of its brilliance, according to McCray. The solution provides real-time data to obstetricians during a patient's labor and delivery, thus enabling better decision making during the process. With physician shortages on the rise, such a tool will play an important role in fostering greater communication and efficiency while maintaining the quality of patient care. With its significant financial backing and additional services under its belt, AirStrip's future looks bright. [perfect_quotes id="8093″]
5.  Prosperous Potential
Concluding the list is Telcare, an early-stage company that has delivered the first cellular diabetes management system (including blood glucose monitoring, data reporting, and personal support) to the market. McCray said the company now has sufficient financial backing to fuel its growth and thus deliver the benefits of connectivity to more patients. Upon closer inspection, it seems each trailblazer possesses not one but all of the fundamental characteristics mentioned, making it clear to see how these choice few are getting it right. It's a brave new wireless world out there. Who will be next to pave a new path, and how will they measure up? Only time, and the technology, will tell.
Featured image credit: Wireless-Life Sciences Alliance
WSLA can be found on Twitter: @WLSA_ORG