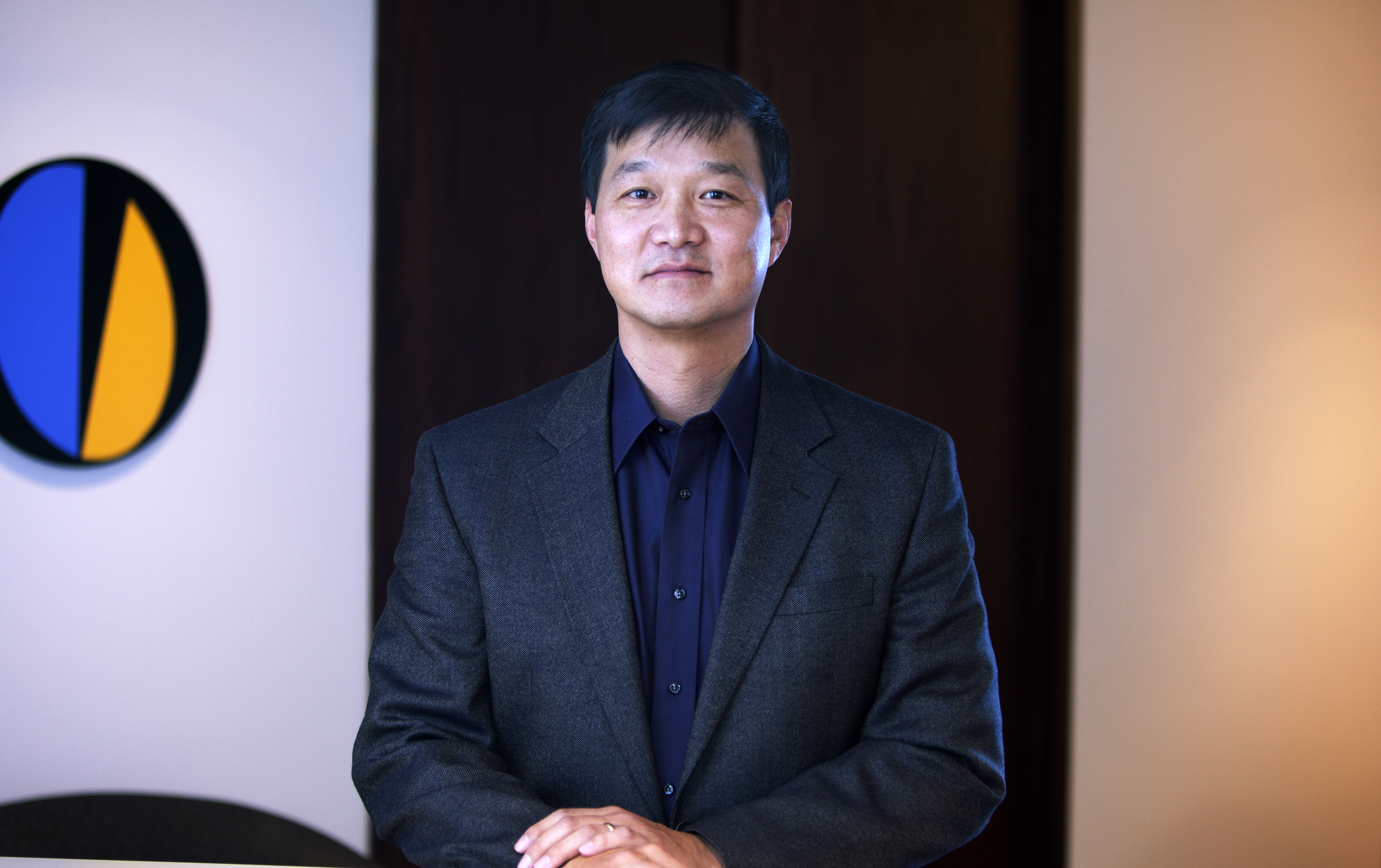 In part 2 of this interview/podcast, HIT Consultant speaks with Dr. Hon Pak , CEO of Diversinet about the following:
BYOD
Best Practices to Implement Mobile Strategy
Telehealth & Remote Patient Monitoring's Implications for Mobility
LISTEN BELOW OR CLICK HERE TO DOWNLOAD
HIT Consultant: So, speaking of security and managing that and securing that data, what are your thoughts on this whole controversial issue of BYOD – bring your own device?
Dr. Hon Pak: I think a couple of things are changing. As a physician, I do not want to carry two or more devices with me.  Even if you look at a tablet, I don't want to carry a tablet and use a tablet for work and have a separate device to manage my personal life because I think the world is changing in terms of work and personal lives really converging. For example, if I go in and I want to make a medical appointment to see my orthopedic surgeon because I have a back injury, and I get an appointment, I don't want to manage that calendar that I receive through my device, whether it's a tablet or a mobile phone, and then have a separate calendar for my personal life. So that's a very simple example where I think that both the consumers and particularly the providers, in large healthcare organizations and small, are now demanding that we have a convergence or we have a capability that allows them to seamlessly go between the work and the personal life. And because of that, I think the Bring Your Own Device, is really where I think the organization has to move toward, and some already have. But obviously, there are challenges associated with that because the traditional technique has been managing the device. They call it MDM, mobile device management, and I think we should coin a term called mobile app management because Diversinet has figured out how to secure not necessarily the device but the app inside that device. We fundamentally believe that the world is such that we can't lock down every device, and so we're taking a very unique approach to that.
But to answer your question, I believe that given the convergence of the personal and the professional life, our clients or our providers in the healthcare market are not going to tolerate having to have different devices for different activities. I just came from a conference that was around pharmaceutical topics, including clinical trials. I found out that these patients were being given these separate mobile devices that were locked down that could do X-Y-Z things, and they found challenges associated with it because the patients forgot to take the devices with them, weren't using them like their own cell/mobile devices. So I believe that, while there are challenges, BYOD is the right thing to do because of what's happening to our work and personal lives.
HIT Consultant: So speaking of mobile app devices, I read a survey by HIMSS saying that 75% of organizations allow clinicians to access clinical data via mobile devices, however only 38% have a policy in place that regulates the use of the mobile devices in our eyes of mobile strategist. So, what are some best practices for implementing a mobile strategy?
Dr. Hon Pak:  I think if you actually go to our website, we have a security white paper and some best practices [at https://support.diversinet.com/orderform/whitepaper1.html]. But you know it's best practices around access controls as to who gets onto the application or onto the system, and that there are audit controls to ensure that when you send messages that these messages are actually received and confirmed, or that there is confirmation. There's best practices around how you ensure that the PHI data or the integrity of the PHI data is intact. There are best practices around authentication and so forth. I believe there are best practices, but implementing those best practices in a given healthcare organization obviously has been challenging, as noted by the survey that you cited.  But I think it actually represents a larger issue than just mobile. So they're worried right now about accountable care, they're worried about lots of different things including, you know, electronic health record implementation, ICD-10 transition. Security today has really not been that high in terms of priorities. But now I think you're seeing that movement shifting, especially with Meaningful Use stage 2 now proposing, at least the level of security for exchanging that data, and so the mobility security or mobile security and policies I think represent the larger context around the maturity of healthcare organizations and how they secure and protect the data.
HIT Consultant: Now during HIMSS, AirStrip, the developer of the remote monitoring application, announced that they will incorporate Diversinet's authentication and encryption technology. Can you tell me more about this partnership or is just really they're just using your technology and it's not really a partnership?
Dr. Hon Pak: So, I have a personal relationship with Alan Portela, the CEO, from my previous job as the CIO for the Army Medical Department. But beyond that personal relationship, what we began to understand is that in the federal sector, as AirStrip is now deploying their technology into the federal space and trying to get certification, something called DIACAP. DIACAP  is a certification necessary for you to operate or use your application. They found that they couldn't meet it because they didn't have sufficient security specifications within the software that they built. And so we started talking, Alan and I, about the role of Diversinet. We have a specific SDK, or software development kit, that allows organizations or companies like AirStrip, who has ready a mature mobile app, to begin to wrap the security around that. And so, it came …The need arose when they are trying to expand into the federal space, but it's not limited to the federal space.
I think it's becoming obvious to both Alan and me that the level of security required is only going to increase, given the pervasive nature of these devices. And so, we are obviously focused initially on the federal market like the DoD and VA to ensure that we can obtain the FIPS 140-2 compliance so that they can get the certification and operate within the walls of these hospitals in theDoD and VA. But we both believe that the partnership that we're forming is much bigger than just around this particular security for the federal market.
HIT Consultant: And how vital do you think telehealth and remote monitoring is in the grand scheme of things as far as mobility?
Dr. Hon Pak: So, in terms of telehealth and medical devices, I actually have a drawing that we came up with that describes the world in a much more integrated way than the way it's operating in now. And what I mean by that is, currently mobile, or mobility and health, is a pretty hot market right now, but it's largely siloed around consumer-facing apps or provider-facing apps, like AirStrip, for example. But they're not really integrated yet with home health-care monitoring devices, or connected to the back-end electronic health record, or connected with telehealth or even medical devices inside, except for, you know, obviously certain cases like cardiology and OB monitors for AirStrip. And so, I believe they are very critical to the larger ecosystem that is needed to include electronic health record, medical devices, analytics decision support. and telehealth. And then the mobility comes in, taking and connecting all those pieces, and then extending those capabilities, whether it's telehealth or EHR, to serve providers and patient.
So I believe that mobility is very interesting in that it becomes almost a vertical and a horizontal all at the same time, meaning it takes all of the different capabilities or technologies like electronic health record and telehealth and you're able to project it out to the appropriate cases. Obviously, my background is in telemedicine, having implemented or designed and implemented a large program within the Army and being a part of the American Telemedicine Association. But what we found was that the ability or the vision of telehealth, which is to pervasively deliver care over distance and time, was challenged because we didn't have a pervasive device like mobility. And so I believe that mobility really is going to transform healthcare, specifically around telehealth, because it now allows patients to pervasively be available for providers and the specialists to be pervasively available and be able to connect and communicate in ways that were in the past impossible. In fact, I am participating in the mHealth, or the first mHealth meeting inside ATA, because of this recognition.
HIT Consultant: Wow, that's really good. Very good points. It kind of summed up a lot of the questions I really was going to ask. Do you have any closing comments or thoughts?
Dr. Hon Pak: I feel obviously very excited about the opportunities ahead of us. We've made a lot of progress in the last 3 months in terms of our message and where or how we're going to get to those strategic objectives, particularly our team and our core technology that's really proven. And in terms of our partnerships that we're going to form to get there, I think is very promising. I'm just very humbled, but honored to be a part of this organization.