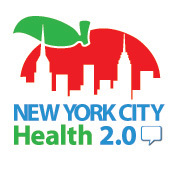 Event: mHealth Kickstarter: Funding Healthcare Innovation in the age of Start-Ups, Incubators and Crowdfunding
Location: Fordham Lincoln Center, New York, NY 10023
Date:Thursday, May 24, 2012 from 8:00 AM to 11:30 AM (ET)
In conjunction with iBreakfast, the Drapin Group, and Steven Greene, we will convene to discuss the new funding world that will affect us all.  Thank you to Fordham University/ Lincoln Center for hosting our first ever half day event.
Each will explain where they fit in the new ecosystem, offering innovative new models to achieve funding, customers, and partnerships.
We will send you on your way with a holistic understanding of this new world, well informed and inspired.
Call For Startups and MedStarts
To get one of few startup exhibit tables or to sponsor this event,REGISTER HERE. Startup tables are $250 and include free passes. Service providers and corporate exhibitors are charged more.  *** FREE Tables Available if you are one of the first 20 projects on MedStartr.com so get Startd Today!  MedStartr is a new crowdfunding platform – just for healthcare.
Planned Agenda:
8:00 – 8:30     Meet, Greet & Tweet (#MedStartr) over breakfast, Health Innovator Exhibit Hall Open
8:30 – 9:45     Panel Presentations– Each On Their Role in The Future of Healthcare Innovation Funding in a Changing World and Breakfast
9:45 – 10:45    Panel Discussion Moderated by Ben Chodor of mHealthzone and Happtique

10:45 – 11:30  Exhibit Hall Open – Healthcare Innovator and Exhibit Hall Open
11:30 – 12:00   Keynote by Craig Brammer, Director Beacon Community Program
2012 is bringing a momentous shift in healthcare investment. New vehicles and record investments are empowering Health 2.0 Startups to gain traction in record time with the support of a new generation of incubators, grant programs, accelerators and even (shockingly) customers!  At our first Healthcare Kickstarter many of our panelists were just ideas in progress, now they are Super Awesome Enablers of health innovations!
The US Government, Blueprint Health, NYeC, StartupHealth, Health 2.0 Challenges, Second Market, interested VCs and Angels and provisions of the JOBS/CROWDFUNDER Act offer huge opportunities, but each are different. This event brings together a powerful line-up of the leaders of these new platforms and programs with investors, entrepreneurs, strategic partners, physicians and healthcare thought leaders to delve into this new world and have real conversations with not only the providers of these new vehicles.
And if that wasn't enough, our Keynote is none other than Craig Brammer,
Keynote
Craig Brammer is a member of the Senior Leadership Team at the Office of the National Coordinator for Health Information Technology and serves as Director of the Beacon Community Program. Beacon represents ONC's innovation portfolio for demonstrating health IT's role in accelerating gains in health care quality, efficiency, and population health. This $250 million program includes 17 diverse communities across the US where clinicians, hospitals and other partners are testing novel technologies and leveraging health IT to drive improvement.
Craig is also an Assistant Professor in the Department of Family and Community Medicine at the University of Cincinnati Academic Health Center where his work prior to joining ONC involved research and instruction on management, performance measurement, payment innovation and information technology. He has led several large-scale health care improvement initiatives involving health IT, payment innovation and performance improvement, and his work has been published in leading healthcare journals such as Health Affairs and the American Journal of Managed Care.
The Panel
We have an Amazing Panel for you:
Accelerators / Grants: David Whitlinger, Executive Director, NYeC Health Collaborative. 
NYeC just announced a Multi-Million Dollar Grant program called the Digital Health Accelerator which is offering up to $300,000 per selected applicant. Previously, Dave was a Director at Intel where he was responsible for Intel's healthcare device interoperability strategies and the standards development to support those strategies. He has also led a large, cross-industry consortium, the Continua Health Alliance, focused on the establishment of an ecosystem of interoperable, personal telehealth systems.
Incubators: Steven Krein, Co-founder/CEO,StartUp Health, an Academy to inspire, educate, and provide resources for entrepreneurs to build sustainable health and wellness companies. Steven is on a mission to accelerate technology innovations in health and wellness that help lower the costs and improve the quality of health care in our country.
Incubators: Brad Weinberg, Co-FounderBlueprint Health, Healthcare Incubator and ShapeUp, a Social Wellness startup that is making patients healthier everyday.  BluePrint just finished it's first class which raised over 4 Million Dollars!  Their event was awesome and showed us just how much energy Health Innovation can drive.  Brad (and his co-founder Mat Farkash) is definitely on our list of HealthTech Rockstars of 2012.
Incubators: Pete Ellis, Founder, Welltech Funding, which invests in promising companies that are using technology to provide effective health and wellness solutions. Under.his leadership, SpaFinder has been transformed to the world's largest spa and wellness marketing, media and gifting He is also chairman of The Board of the Global Spa & Wellness Summit, the premiere advocacy group.
Crowd Funding: Alex Fair, Co-Founder,MedStartr; Organizer, Health 2.0 NYC, Founder FairCareMD, Partner Convergent Technologies.  Now Alex is co-founding MedStartr, the first healthcare-focused Crowdfunding platform!  His goal is to bring the power of crowds to help drive the funding of healthcare innovation by the people it serves best, the patients, providers, and partners who want the best of health.  Get Startd Today!
Investor Funding: Tom Olenzak, Partner and Director at Robin Hood Ventures Tom has twenty years of investment banking, venture capital, financial, and senior management experience in health care, life sciences, environmental and information technology sectors. He is a venture partner focusing on health care investments with Safeguard Scientifics, a Philadelphia-based venture capital firm. He works with high growth companies as a financial advisor, and is acting CFO with LifeCare Gateway, a firm providing a healthcare financial planning platform to financial advisors. He was a VP for FCG focused on technology for the pharmaceutical industry.
Investor Funding: Milena Adamian, MD, Ph.D. Dir., Life Science Angel Network New York Academy of Sciences Dr. Adamian is a cardiologist who went through extensive training at the world's best centers for Interventional Cardiology, including Centro Cuore Columbus in Milan, Italy with Dr. Antonio Colombo, and Lenox Hill Hospital/Cardiovascular Research Foundation in New York City. Dr. Adamian is an author of a number of peer-reviewed publications, and has served as a faculty member at major professional society meetings.
Challenges: Jean-Luc ("JL") Neptune,MD MBA Sr. Vice President, Health 2.0 JL 
was most recently co-founder of ExpertConsensus,a specialized health advisory company offering patients access to second opinions from medical experts. JL was also co-founder of Healogica a technology company based in NYC that connected patients and clinical trial opportunities through web-enabled clinical trials matching platform. Healogica's platform was acquired by the Michael J. Fox Foundation May 2010 and to improve recruitment for Parkinson's Disease clinical trials.
Moderator: Ben Chodor is the CEO of Happtique, a mobile health application store and app management solution that helps healthcare providers, physicians, and patients easily integrate mHealth into treatment. He hosts mHealth Zone, a weekly radio show that offers the latest on mHealth apps and technology, and is a mentor for Blueprint Health, a startup accelerator based in NYC. Ben is a pioneer in online communications, having spent his 25-year career merging the healthcare, pharmaceutical, and technology fields. Prior to Happtique, he served as Senior Vice President of Global Streaming & Virtual Events at InterCall. He also founded Stream57 in 2004 and sold the company to InterCall in January 2010.