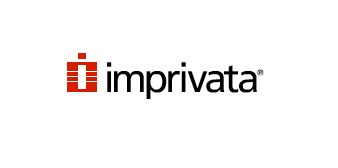 Imprivata announces the results of its 5th annual survey examining IT trends in healthcare reporting resistance to workflow changes as the leading obstacle to CPOE adoption
Imprivata, the leader in secure access and collaboration for healthcare,  announced this week the results of its fifth annual survey examining IT trends in healthcare. According to this year's findings:
 63% of respondents reported Resistance to Workflow Changes as the leading obstacle to CPOE adoption
45% of respondents indicate that more than half of their physicians are placing orders using Computerized Physician Order Entry (CPOE)
 38% report that still less than 25 percent of their physicians are using CPOE, which poses a challenge for meeting Stage 2 Meaningful Use
CPOE adoption has been a challenge for years and some say it is the most difficult requirement within Meaningful Use. Stage 1 Meaningful Use requires that 30% of med orders be entered via CPOE within a 90 day reporting period while Stage 2 is proposing to expand that to 60% and include laboratory and radiology orders within a 12 month reporting period. As Figure 3 shows, the number one blocker to CPOE adoption is resistant to workflow changes.
Due to the ongoing challenge of CPOE adoption, hospitals need to find creative ways to encourage physicians to enter orders electronically in order to meet the Stage 1, and the more stringent Stage 2, requirements. As shown in Figure 4 below 74% of hospitals indicated they are using SSO to increase CPOE adoption. Interestingly 48% also indicated they are using Virtual/Roaming Desktops, and 46% indicated that they are using Remote/Mobile access. The level of use in these areas correlates with the results of the Imprivata 4th Annual IT Trends Survey, conducted in early 2011, and is consistent with our survey carried out in mid-2011 around the adoption of Virtual Desktops (VDI) in healthcare.
According to Ed Ricks, VP and CIO at Beaufort Memorial Hospital, avoiding interruptions to workflow is key to successful physician adoption: "CPOE is a cultural change for physicians – not a technical one," said Ricks.  "Enabling technologies like Single Sign-On, Strong Authentication, Roaming Desktops and Voice Recognition increase physician engagement, which in turn increases adoption.  With these tools we attained the 30 percent stage 1 threshold for CPOE within a month of go live."
Full results and an executive summary of the 2012 Healthcare IT Survey can be downloaded here.
About Imprivata:
With more than 2 million users and 900 healthcare customers, Imprivata is the #1 provider of secure access and collaboration solutions for healthcare. By strengthening user authentication, streamlining application access and simplifying compliance reporting across multiple computing environments, customers realize improved workflows, increased security and compliance with government regulations.