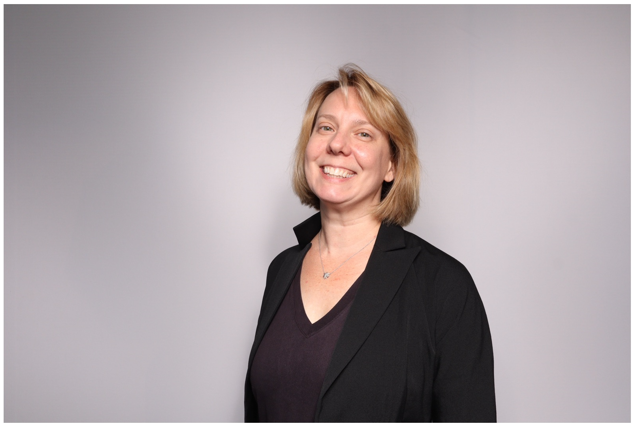 Healthcare is undergoing dramatic shifts, including increasing demands on caregivers, changes in care settings (particularly after the pandemic), and technology advancements, to name a few. These changes are influencing the way clinical decision support (CDS) resources and tools are designed and delivered.
Four systemic shifts that are fundamental to CDS resource development are:
Changes in who is making care decisions.
More choice and variety in how and where patients are being seen.
Increasing demands on clinicians.
New priorities in educating the next generation of clinicians.
The evolution of the healthcare workforce
Throughout modern American history, the physician has been the primary decision-maker when it comes to diagnosing illness and prescribing treatment. That is changing. A study from the New England Journal of Medicine states that by 2030, it's more likely that a patient's first point of contact with a healthcare system will be an advanced practice clinician, like a nurse practitioner or a physician's assistant, particularly in the ambulatory care space. With this change there is a growing need to provide CDS resources and tools that inform and help align the entire care team.
Diversity in care settings
It is not just the "who is providing care" that is changing. Where care is delivered is also changing with treatment locations expanding and todays patients receiving care in a variety of new settings including urgent care clinics, retail pharmacies, virtual care clinics, or at home in lieu of the traditional brick-and-mortar hospital. With the shift in care settings, there is a need for CDS resources to be more accessible and interoperate with a variety of technologies, from electronic health records, to virtual care platforms, and other devices.
Increasing demands on clinicians
As demands on clinicians increase, burnout is rising at an unprecedented rate. A few statistics that illustrate that demand are:
While patient populations are aging and complexity increases, studies show the time the physician can spend with single patient is steady, averaging of 16-17 minutes.

The amount of data that needs to be assimilated for patient care is also growing. According to studies, physicians spend an equal amount of time with patients these days as they do with the electronic health record.

The volume of medical information needed to practice care well is growing at an astounding rate and estimated to double every 73 days based on one study.
As a result, it is important that CDS resources are easy to use, save time, and don't add complexity to care.
Next-generation clinical competencies
Expanding priorities in medical education are also influencing CDS development. Today's CDS tools address the traditional core competencies, like medical knowledge and evidence-based practice, very well. Yet as healthcare evolves, there is a growing need for CDS to support additional competencies important for patient care. These include:
Interprofessional communication.
Patient-centered care and the ability to empathize with the patient and their perspective.
Social determinants of health and how you can incorporate those into your decision-making.
Facility with technology and digital literacy.
A framework for CDS resource discovery
The Five Rights are at the core of CDS development – making sure that we get the right information to the right person, in the right format, through the right channel, at the right time. In addition to these factors, the tone of the content and the spirit of a clinician's interaction with technology also help ensure that information delivery is effective. The way in which information is discovered also matters. Discovery can be categorized as:
Enforced discovery
Encouraged discovery
Guided discovery
Discovery on the frontier
Enforced discovery: One example of enforced discovery is a best practice alert. Best practice alerts can be effective when used in moderation. Yet, when delivered in high volume they can result in "alert fatigue" and valuable information can be ignored. Metrics can help find the right balance. Two important metrics for best practice alerts are engagement AND outcomes. If an alert is not engaged with, that is a sign of failure of the content or the format. If it is engaged with, tracking whether engagement leads to the desired outcome is the next step.
Encouraged discovery: An example of encouraged discovery is placing a trusted resource into a location in the EHR where it can be easily accessed without disrupting workflow. Like good friends, these resources are trusted, helpful, and there when you need them.
Guided discovery: Asking a great educator for help solving a problem is a good example of guided discovery. Great educators guide learners by asking thought-provoking questions, allowing them to arrive at solutions independently. Equipped not only with new information but with a new framework for decision-making and new understanding, the learner can educate others. In the context of CDS, we strive to emulate this type of interaction today by creating interactive clinical pathways or other interactive tools that guide users through problems step by step.
The Frontier: Traditional and generative AI are clearly on the frontier for CDS. The ultimate goal for generative AI and CDS might be to become that great educator who can masterfully help clinicians solve a problem through a series of questions. That is alluring, of course. But as we know, these technologies are nascent and have significant limitations – being prone to inaccuracy is chief among them. So, we have a long way to go and a lot to learn before CDS and generative AI can be used successfully together.
In all cases, it is important to remember that the S in CDS is for support. It is the clinician who is the decision-maker. Key to effective support is designing solutions that have empathy and respect for the clinician who is willing and able to care for another human in an increasingly complex and rapidly changing environment.
About Sheila BondDr. Bond is a physician at the Brigham and Women's Hospital and Dana Farber Cancer Institute in Boston, where she cares for immunocompromised patients on the transplant infectious disease service. Her career is dedicated to clinical decision-making and knowledge dissemination, including teaching students, residents, and fellows on the hospital ward or in courses. She leads content strategy for UpToDate at Wolters Kluwer Health and has been in the field of CDS over a decade. Her focus is bringing technology to the fore in content development, with the end goal of ensuring that the next generation of clinical decision-makers are equipped with the right information and the right tools to deliver exceptional patient care.