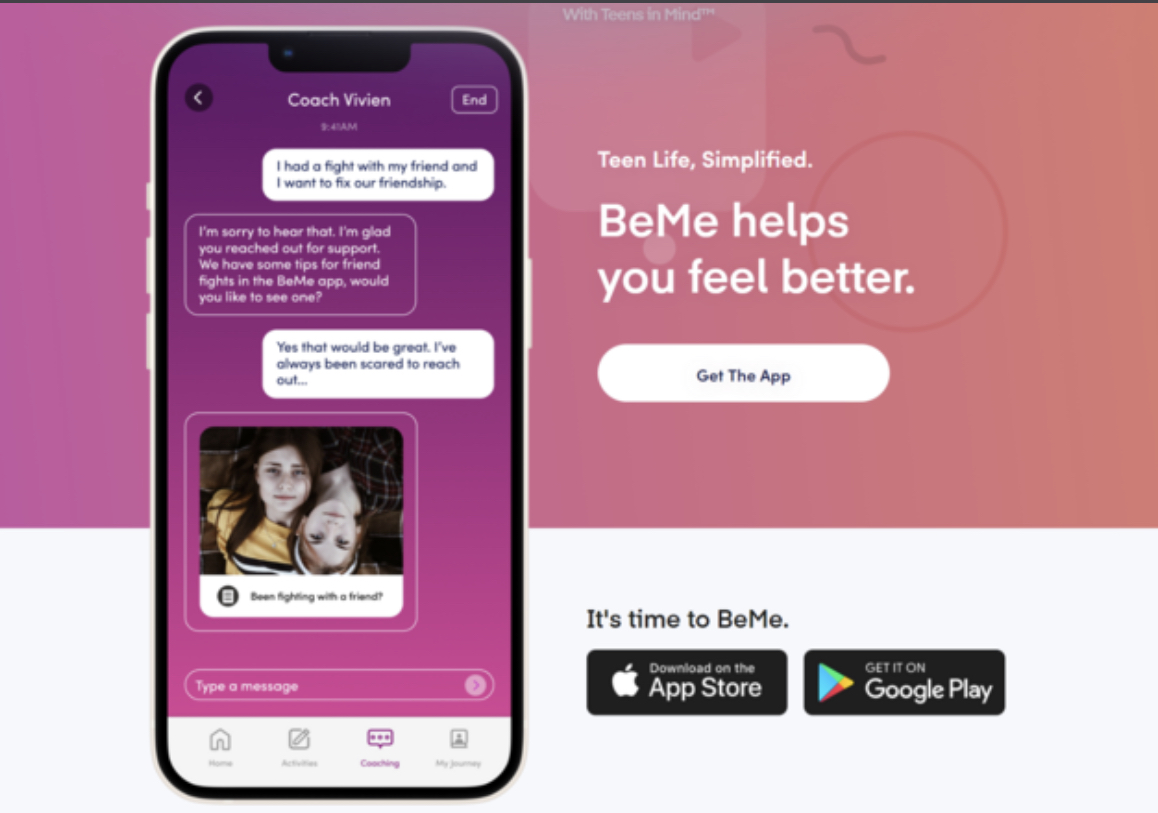 What You Should Know:
Increasing Important Access to Mental Health Resources Amongst Teenagers
"Our kids are the future of Kansas, and they are struggling with mental health challenges today more than ever," said Matt All, President/CEO at Blue Cross and Blue Shield of Kansas. "Traditional teen mental health solutions often fall short, leaving many without access to timely support that can change their lives for the better. BeMe's platform offers a transformative solution, and it couldn't come at a more critical time for teens and families in Kansas and across the nation."
This latest round of funding marks a pivotal step forward for BeMe, augmenting a prior investment infusion from philanthropist Carrie Walton Penner through Fiore Ventures, alongside contributions from esteemed backers such as Flare Capital, Polaris Partners, California Health Care Foundation, and other key supporters.
In the preceding year, BeMe has experienced a substantial surge in momentum and widespread adoption. Notably, more health plans, including BCBSKS, have embraced the company's platform to furnish teenagers with on-demand, personalized access to timely mental health interventions. Driven by this growing recognition, Dr. Tessler, the visionary behind BeMe, earned prestigious accolades such as inclusion in Inc.'s Female Founders 200 and the esteemed Slice of Healthcare 50 Under 50 in healthcare. Furthermore, BeMe's impactful podcast, "BeingMe: A Teen Mental Health Podcast," secured victory in the Signal Awards, further underscoring the company's influence in the mental health support landscape.