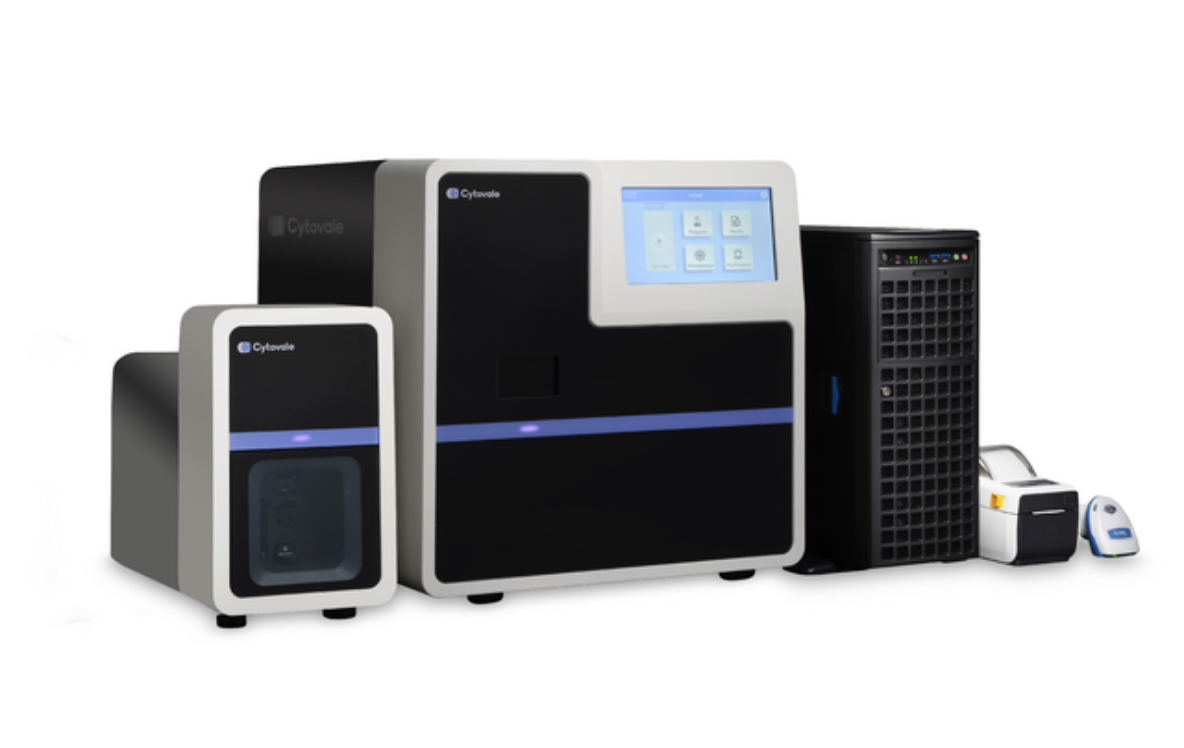 What You Should Know:
Cytovale®, a commercial-stage medical diagnostics company focused on advancing early detection technologies to diagnose fast-moving and immune-mediated diseases, today announced it has raised $84 million in Series C funding led by Norwest Venture Partners with participation by additional new investors Sands Capital and Global Health Investment Corporation (GHIC).
The financing included participation from other new and existing investors, as well as the conversion of bridge notes. Cytovale will use the proceeds to bring its recently FDA-cleared rapid sepsis diagnosis test – IntelliSep® – to more hospital emergency departments (ED) and health systems in the United States, addressing historical diagnosis lag time that makes sepsis the leading cause of death in U.S. hospitals.
Machine-Learning Driven Identification of Sepsis for Prompt Response
Sepsis, the leading cause of death in U.S. hospitals, contributes to over one-third of in-hospital fatalities. The emergency department (ED) faces challenges in promptly identifying sepsis among patients who often present with symptoms resembling ordinary infections. ED providers make critical triage decisions with limited information, leading to the potential for underdiagnosis, rapid deterioration, and overdiagnosis, resulting in increased costs and unnecessary resource utilization. These errors make sepsis the leading cost of hospitalization in the U.S., estimated at $62 billion annually.
With a higher prevalence than heart attacks and strokes combined, sepsis lacks a standardized care pathway, complicating evaluation. Current ED sepsis tests lack specificity, timeliness, objectivity, and accuracy. The urgency stems from the fact that the risk of death from sepsis increases by up to 8% for each untreated hour.
IntelliSep, a revolutionary tool, addresses these challenges for ED personnel suspecting infection. The host immune response diagnostic produces results in under 10 minutes, integrating seamlessly into existing workflows. By examining immune cell morphology and mechanics, IntelliSep, through advanced machine learning, distinguishes responses between septic and non-septic patients.
Cytovale's rapid laboratory test provides a score indicating a patient's probability of sepsis development within three days. This score empowers healthcare providers to confidently determine treatment steps, potentially reducing poor outcomes, including death. Early access hospitals, like Our Lady of the Lake Regional Medical Center, implementing IntelliSep have experienced an 80% reduction in ED alerts, allowing focused efforts on critically ill patients
"Sepsis is a dangerous, fast-moving condition that can result in death if not identified and treated quickly," said Cytovale CEO Ajay Shah. "Our flagship diagnostic tool, IntelliSep, with a blood-to-answer time frame of under 10 minutes, helps healthcare providers recognize sepsis early and make critical, time-sensitive clinical decisions. With the support of our investors, we are now able to expand efforts to get our tool in the hands of more providers so they can address the potential deadly outcomes patients currently face."
.