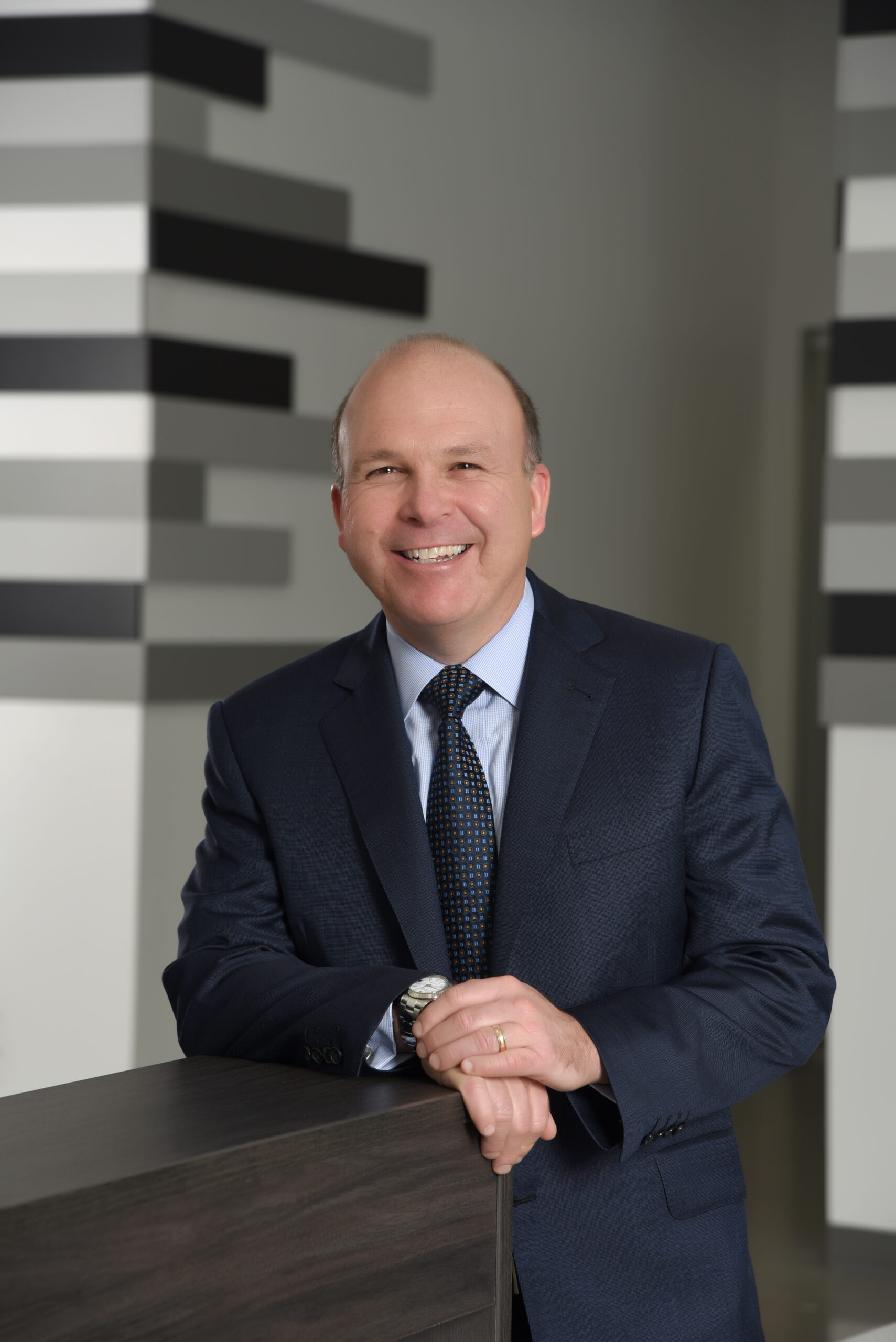 Over the last several years there's been significant investment in digital healthcare startups and growth-stage organizations, particularly those showing technical innovation that delivers improved health outcomes and more efficient care delivery models. Digital health organizations that translate investment dollars into quality outcomes will emerge as leaders by focusing on core challenges faced by major players across the healthcare industry. Recent trends shaping the digital health space will mean some organizations are better poised to be successful in the market.
Investors today are focused on quality over quantity. They want to back organizations that are not just innovating, but focusing on investment opportunities with strong fundamentals that address core challenges impacting the healthcare industry.
To sustain growth and future-proof their business, digital health companies need to develop innovative solutions that alleviate these challenges and improve health outcomes. Moreover, they must demonstrate to investors they can maintain robust business performance and results — and follow a path toward profitability.
It's a tall order, but companies with the agility to navigate the current landscape, adapt to changing conditions and show tangible value can establish a framework for long-term success.
3 trends shaping the digital health landscape
A confluence of factors is shaping how health organizations navigate the post-pandemic landscape — and investors are looking for organizations that develop sustainable solutions to these core challenges.
Health organizations that can overcome current market conditions, rather than succumb to them, will emerge stronger and better funded. Let's take a closer look at three key trends shaping the digital health landscape and their long-term implications for investment. 
1. Health equity remains a significant challenge. 
Health inequities are a longstanding, deep-rooted problem. The pandemic shined an even brighter spotlight on the vast disparities in healthcare access and outcomes among people of color, low-income communities, and other marginalized populations.
Although increased adoption of telehealth and other technologies have improved healthcare access, there's still work to be done. Failing to address entrenched health disparities not only perpetuates a cycle of poor health outcomes but also leads to increased healthcare utilization and costs that are likely to put off investors. Health organizations need a broad range of strategies to address this extremely complex issue.
Many organizations are turning to digital tools and technologies that help close the gap. Some are even bringing in a Chief Health Equity Office to help build out their strategy. From virtual care options to mobile health apps, digital solutions enable more targeted interventions, personalized care plans, and increased access to care. For example, AI-powered messaging platforms provide access to health information, answers to questions, and initial assessments without an in-person visit — opening up greater access for someone who may live far away from a provider or can't miss work.  
2. Organizations need solutions to the labor shortage.
Healthcare, like many industries, continues to face ongoing labor shortages as nurses, physicians, home health aides, and other critical roles remain in high demand. In fact, the World Health Organization projects a shortfall of 10 million health workers by 2030.
If health organizations can't figure out how to close the gap, the impact is concerning. A continued shortage of healthcare workers leads to compromised patient care, increased workloads on existing staff, and escalating labor costs — ultimately impacting the healthcare organization's financial sustainability and its ability to attract interest and funding from investors.
Although myriad structural issues contribute to the shortage — including the aging workforce, increasing complexity of care, and high rates of burnout — digital solutions can help alleviate some of the burden. AI-driven diagnostic tools can assist healthcare workers in making faster and more accurate assessments.
Workforce management software optimizes staffing levels to ensure that available workers are deployed most efficiently. Remote monitoring devices allow for continuous patient surveillance and reduce the need for constant on-site care. By automating processes, streamlining workflows, and enhancing overall productivity, digital platforms and technology tools enable organizations to provide better services without additional staff. 
3. Treating patients as consumers is gaining momentum. 
From retail to financial services, organizations across industries are highly focused on building engaging, personalized customer experiences that build trust and loyalty. Similarly, health plans and providers are prioritizing consumer-centric services and experiences.
There are two components to this challenge. The first is delivering products and solutions that improve the consumer experience, such as simplified self-service and tailored experiences that better align with consumer needs and expectations. The second focuses on measuring the consumer experience, with a real-time understanding of consumer sentiment, and the ability to identify hot spots and implement strategies to strategically address issues.
Rather than treating consumers and patients as passive, static participants, health plans and providers are creating user-friendly experiences that improve the way people interact with health systems and empower them to take an active role in managing their health. This shift underscores the importance of a "digital front door," a seamless, engaging entry point to healthcare services. Health companies are focused on building and refining virtual care platforms, patient engagement tools, and mobile health apps.
Organizations that prioritize and enhance consumer experience are far more likely to build brand loyalty, meet competitive pressures, and become market leaders. On the other hand, organizations that deprioritize consumer experience are at risk of commoditization at the lower end of the value spectrum, limiting their ability to adapt to changing consumer expectations, and secure continued investment and funding.
3 takeaways for digital health organizations
To remain competitive in this evolving landscape, you may need to refocus your strategies to adapt, add value, and address key business challenges.
Given the current state of digital health, here are three key takeaways for making the most of your technology investments. 
1. Advanced AI and predictive analytics is a major opportunity. 
Health organizations are looking for innovative digital solutions they can't develop in-house. Artificial intelligence (AI) is the perfect area for digital health companies to fill in the gap. As AI technologies become more integrated into healthcare, they are becoming essential tools for addressing labor shortages, meeting evolving patient expectations, and demonstrating to investors that organizations are prepared for the future.
Advanced AI and predictive data analytics tools enable health plans to anticipate consumer needs, identify health trends, personalize care, and ultimately generate better health outcomes. Providers are using AI tools to improve diagnoses, interventions, and treatment options for managing chronic diseases. Administrators now rely on automated workflows to streamline manual tasks and improve worker productivity. Health plans are deploying conversational AI to improve patient interactions, enhance digital engagement, and offer health information, resources, and support. And given AI's ability to automate high-volume, low-value tasks, organizations are gaining the ability to add capacity without adding staff.
Since investors and healthcare leaders continue to show high interest and investment in AI tools and platforms, it's no wonder eight in 10 healthcare and life sciences executives want to see their organizations more aggressively adopt AI technology. Digital health startups have the perfect opportunity to capitalize on this market with innovative AI solutions. However, they will need to prove that their solutions can scale and demonstrate how they are reducing risk and mitigating bias with AI algorithms and models. 
2. Consolidation will continue and open up new opportunities for partnerships. 
The digital health landscape has historically been populated by numerous small players, each specializing in niche solutions. However, the consolidation of healthcare IT assets continues to gain momentum as companies seek to create one-stop shops for healthcare IT buyers. In fact, mega-round funding and deals increased in Q2 2023 despite the overall decline in digital health funding.
As the digital health sector matures, investors are placing increased emphasis on profitability, with a focus on companies that can build sustainable businesses rather than relying on continuous funding rounds. This trend may present a challenge for startups, but it's led to greater opportunities for healthcare organizations to acquire or partner with digital health companies. Working with third-party partners can help health organizations accelerate their digital transformation and gain access to more comprehensive solutions.
3. Health organizations need a strategy for scalability.
Merely adopting new technologies isn't enough to sustain innovation. For technology investments to deliver lasting value, health plans need to scale digital transformation initiatives across the entire organization. When providing digital solutions, such as integrating EHR systems or refining your patient portal, digital health startups need to assess their scalability and whether they will set organizations up for long-term success. Most often, it's best to use multi-tenant, cloud-based architectures that can grow alongside an organization.
In addition, it's important to scale digital initiatives that are compliant with laws and regulations ensuring data security and privacy. This not only ensures you avoid costly penalties and reputational damage associated with non-compliance but also enables your organization to efficiently expand your digital capabilities while maintaining trust with consumers.

Moreover, scalable technology demonstrates the potential for sustainable growth and return on investment. With investors focused on health organizations that can adapt and expand digital initiatives to meet evolving market demands, your strategy for scaling is an even greater factor in attracting investment.
Gaining more from technology investments
Rather than funneling massive amounts of money into technologies with unknown or unproven value, investors are prioritizing consumer-centric, data-driven, and scalable solutions. By recognizing and responding to these trends, digital health startups have an opportunity to provide more bang for their buck with digital initiatives that generate clear, tangible impact on business operations, health accessibility, and consumer outcomes.
As the sector continues to mature, digital health companies that navigate this dynamic landscape with a robust, comprehensive strategy will be well-positioned for success, regardless of the direction funding goes next quarter.
---
About Bob Farrell
Bob Farrell is the CEO, mPulse Mobile, a provider of Conversational AI solutions for the healthcare industry, drives improved health outcomes and business efficiencies by engaging individuals with tailored and meaningful dialogue. He is a 4-time CEO with a proven track record of building high-growth, profitable software and technology-enabled service companies backed by private equity and public markets. Bob currently serves as an outside Member on the Board of Directors at Worldwide Express, Billtrust, Recycle Track Systems, Transportation Impact, GAN Integrity, and Tenstreet.