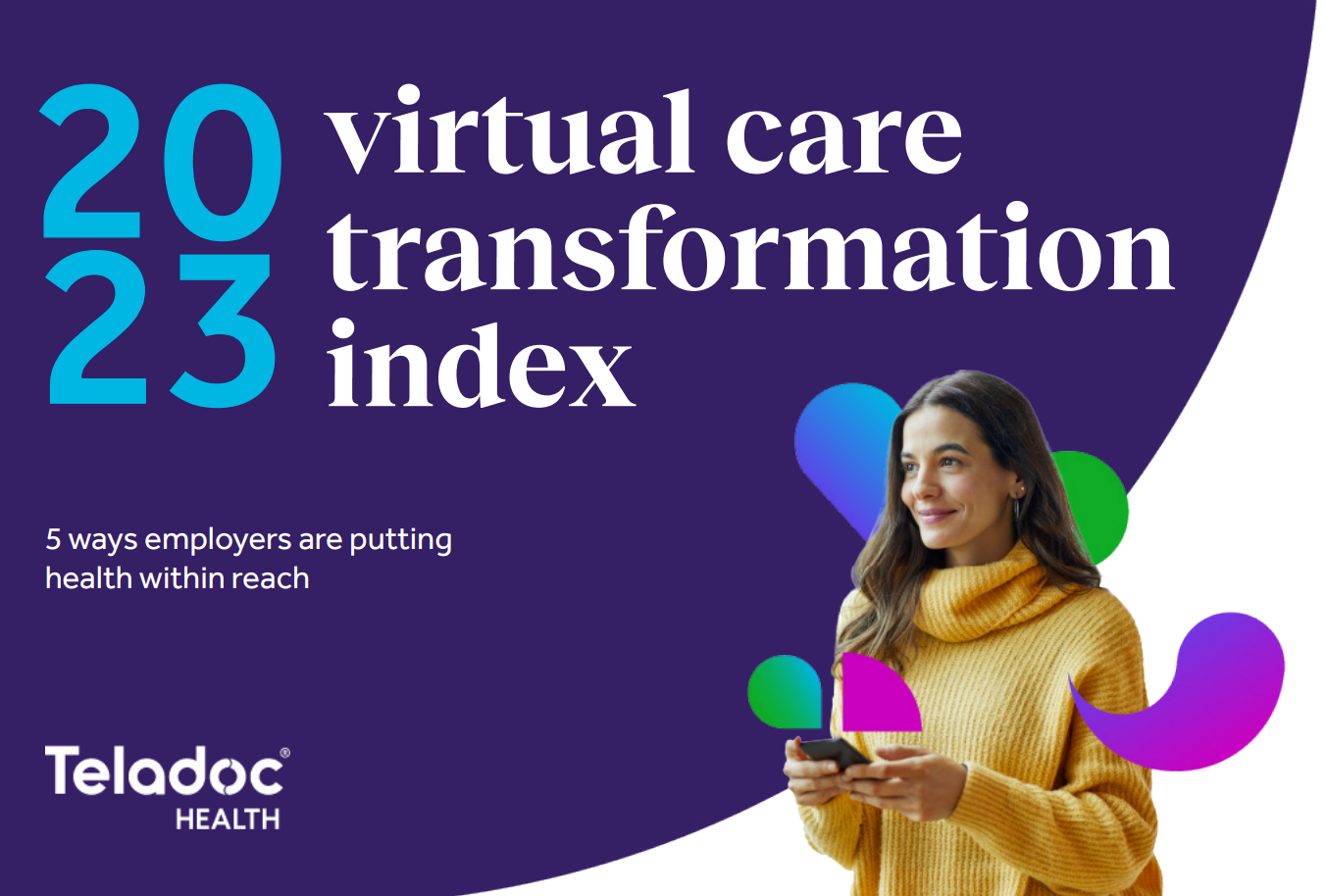 What You Should Know:
In new research released by Teladoc Health, the global leader in whole-person virtual care, U.S. employers with 2,500 or more employees reported a 21% increase in the implementation of additional virtual care offerings over the past 18 months, with 77% stating they plan to increase their investment in virtual care over the next three years.
The findings are part of the company's second annual Virtual Care Transformation Index, a survey of more than 300 human resource decision makers that highlights the perception, adoption and advancement of whole-person virtual healthcare in benefits programs.
Key Insights into Virtual Care Offerings and Impacts on Virtual Healthcare
"For employers, the stakes are high when it comes to making sure quality healthcare is always within reach," said Kelly Bliss, Teladoc Health US Group Health President. "When we first initiated this study, employers were only starting to realize the value and potential of a whole-person virtual care strategy. Amidst continued workforce pressures and economic uncertainty, employers expect to build integrated, high value benefits strategies that fit the diverse needs of their entire population. The study found notable growth in the percentage of employers offering a broader suite of virtual care services and reinforced employers' desire to manage a minimal number of vendors who can offer comprehensive services. Compared to last year, today'semployers are expected to build innovative, high-value benefits strategies within the context of even more challenging market trends."
Employers are increasingly incorporating virtual care services into their benefits programs, with a 40% rise in full integration over the past 18 months. Furthermore, nearly half of employers see virtual care as a central component of their benefits strategy.
Employers are prioritizing diversity, equity, and inclusion in their benefit plans and communication. They measure the success of virtual care programs based on their ability to equitably meet the healthcare needs of all employees.
Employers are using virtual care to address diabetes care and weight management, driven by employee demand. About 83% believe virtual care programs can effectively manage these concerns through integrated approaches.
Mental health and primary care services are prominent in employers' virtual benefits strategies. Approximately 40% of employers plan to expand virtual mental health services, with a focus on enhancing support for adolescents, children, and caregivers.
Employers highly value integrated, whole-person virtual care strategies, with nearly 90% considering them "very" or "extremely" important. Currently, 55% have implemented such programs, marking a 20% increase since 2021.