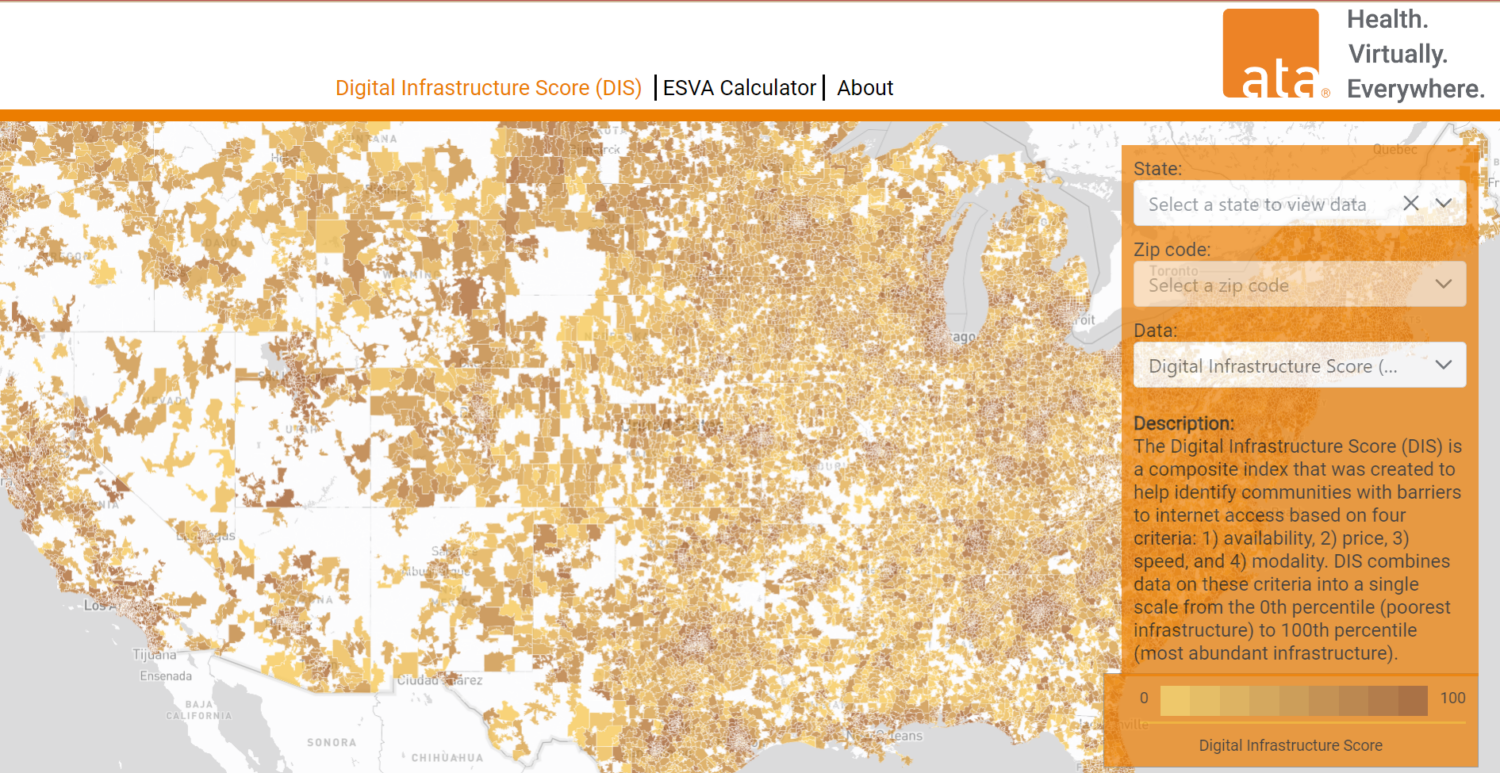 What You Should Know:
Improving Accessibility to Healthcare Via Telemedicine
"We launched the advisory group in 2021 to address the unique ways telehealth could be used to eliminate health disparities in the U.S. We are confident that the tools we are launching this week will support decision-making related to targeting and funding interventions that improve health in communities," said Ann Mond Johnson, CEO of the ATA. "Our Advisory Group is comprised of national healthcare leaders uniquely focused on health disparities. Led by co-chairs Kristi Henderson, DNP, Yasmine Winkler and Ron Wyatt, MD, and facilitated by David Smith, CEO of Third Horizon Strategies, their groundbreaking work will further position our community to leverage telehealth to eliminate healthcare disparities."
The Digital Infrastructure Disparities Score and Map uses a newly created composite measure designed to score a community's digital infrastructure on a scale of 1-100.
The Economic and Social Value-Added Calculator tool is designed to scope the cost of telehealth-based clinical or social interventions, including estimates for the total value of an intervention created in favor of payers, providers, government, and business. The calculator analyzes the capital and operating costs for these interventions, including technology platforms (telehealth solutions) and funding needed to ensure community members have solid, reliable, and contiguous broadband connectivity.
The third tool is a toolkit summarizing all resources the group has released to date, including a new roadmap to address inequalities in the delivery of healthcare information and services with a focus on both access and improving outcomes.