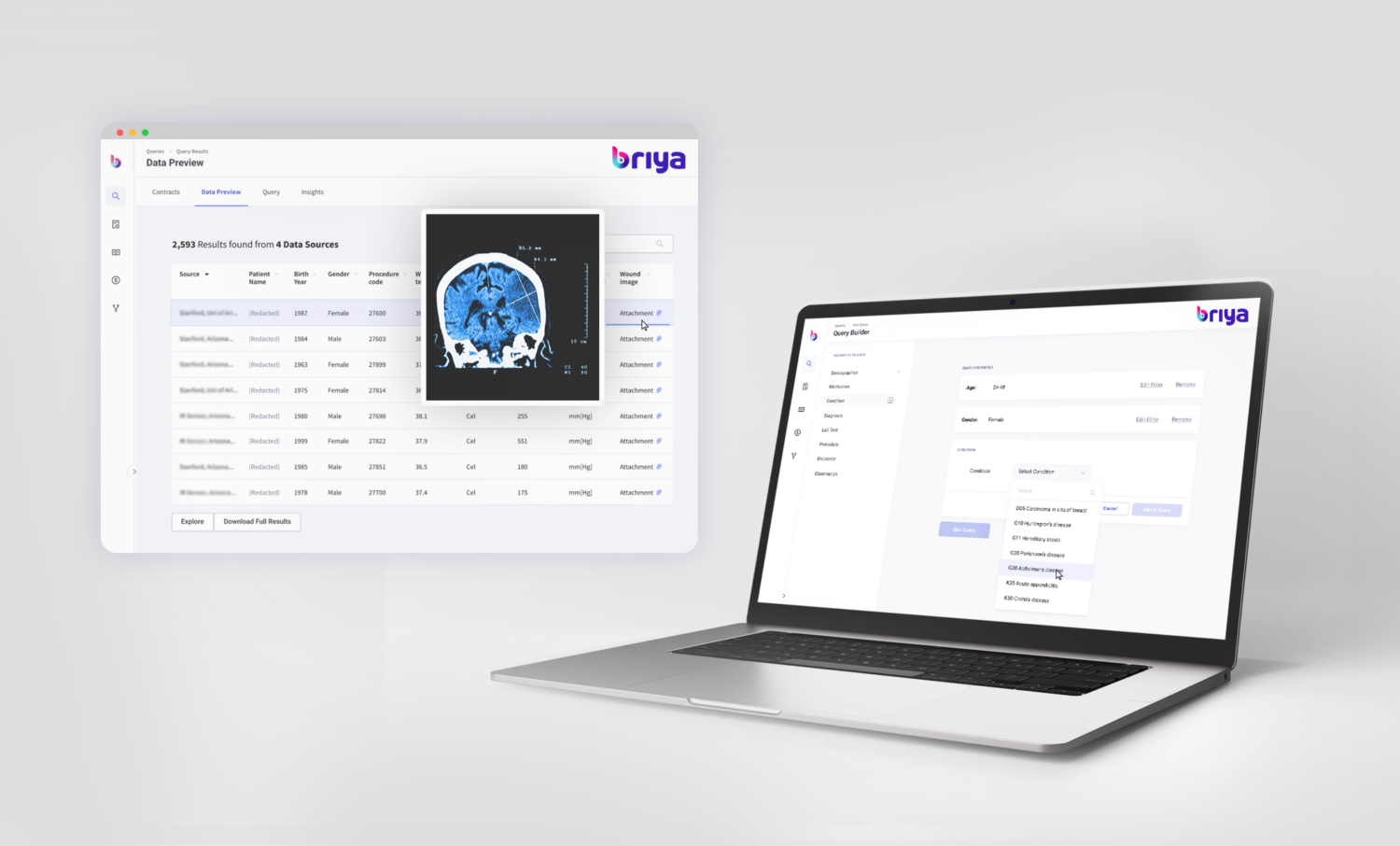 What You Should Know:
Briya, an end-to-end healthcare data exchange platform, today announced completion of an $11.5 million Series A round of financing, bringing the company's total funding to $17 million. The round was led by Team8, includes existing investors Insight Partners, Amiti Ventures, and is joined by the George Kaiser Family Foundation.
The funding will support Briya's mission to transform how data is exchanged between healthcare organizations and life sciences organizations, with particular emphasis on supporting the United States health ecosystem. The company's scalable data exchange platform enables hospitals to capitalize on their patient data. It has been implemented in healthcare systems and academic institutions, primarily in Europe and Israel.
Leveraging Briya's Data Platform to Efficiently Access Clinical Data Sets
"By implementing Briya's data platform, we can now quickly access relevant clinical and radiological data from various sources in mere seconds," said Dr. Jawed Nawabi, a radiology specialist at the Institute of Neuroradiology at Charité – Universitätsmedizin Berlin, a Newsweek Top 10 global hospital, and Digital Clinician Scientist Fellow at the Berlin Institute of Health at Charité (BIH). "This has not only increased our efficiency in clinical research but also improved our collaboration within our international research network, thanks to a decentralized approach, enhanced data security, and increased transparency in data processing. It ultimately enhances interoperability and data quality."
The Briya platform connects clinics and hospitals with academic and pharmaceutical research teams, addressing the primary challenges faced by organizations in the collection and exchange of healthcare data. The highly secured data exchange empowers hospitals to effectively utilize their health data and safely share it, in compliance with all regulatory guidelines. At the same time, it provides life sciences organizations seamless access to high-quality, de-identified real-world data to expedite development and time-to-market for new therapies.
Briya's scalable blockchain-powered system standardizes all forms of electronic health records, enabling streamlined access to and exchange of live, anonymized healthcare data for life sciences organizations. The technology facilitates optimal use of a range of AI and machine learning tools, real-world data, and health economics studies to optimize clinical trials, ensure regulatory compliance, and accelerate drug discovery.
The timing of the funding highlights the confidence stakeholders have in the value Briya brings to the market by enabling healthcare organizations, researchers and pharmaceutical organizations to efficiently exchange real-world healthcare data.