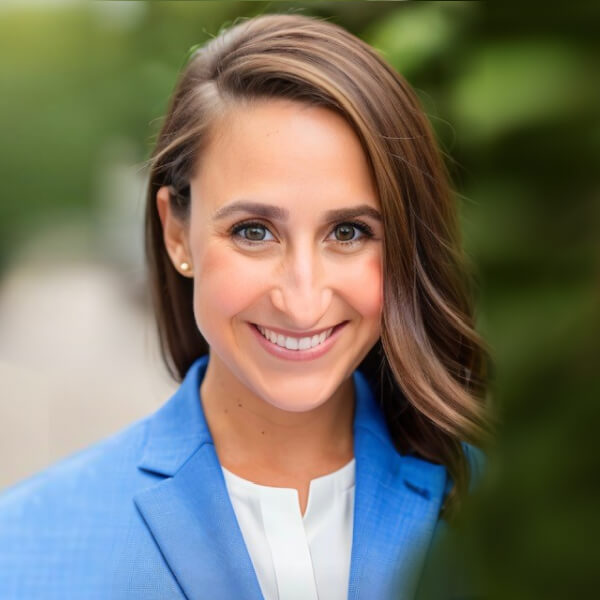 In a society where so many want more—more money, more time off, more adventure—few stop to question the logic of insatiably wanting "more." Perhaps, no place does the consequence of wanting more negatively impact people than with healthcare treatments. Medication use, for example, shows clear dose-response curves, where over-use can have fatal consequences; negative consequences and death also can result from too much chemotherapy, radiation, antibiotic use, or complications from unnecessary surgical procedures. Within behavioral healthcare, negative outcomes have been across all populations and treatment interventions. Patients receiving cognitive behavioral therapy, for example, who fail to show significant change within an expected number of sessions have an incredibly low likelihood of achieving clinical behavior change making further therapy a misallocation of resources and potentially harmful if it prevents the patient from finding a more effective treatment. As a result, medical and behavioral health treatments often have well-defined standards of care that outline minimum and maximum levels of treatment to optimize effectiveness, with one exception -autism spectrum disorder (ASD). Here's why stakeholders need to figure it out… 
The prevalence of autism has continuously risen over the past 20 years along with a continued shortage of Board Certified Behavior Analysts (BCBA) to provide Applied Behavior Analysis (ABA) treatment, the only evidence-based, empirically proven therapy for ASD. In a rush to meet the resulting access issues, the elephant in the room that people look past, however, is the lack of standardization and high variability for recommending treatment intensity individuals with autism clinically need. The result is a system where treatment recommendations can range from focused to comprehensive, from 5-to-40 hours per week, and for between 18 months to 5 years—often under the assumption that more hours will always translate to more progress. But is the old adage that "more is better" uniquely applicable to ABA? 
There is not a "one size fits all" approach within ABA and it's important to consider various factors which may lead to some undesirable effects that comprehensive treatment may have on families. Recommendations of 30+ hours/week pose a lengthy list of flags, questions and concerns including the financial impact on the family, coordination of care and transition planning.  Having a therapist in your home for several hours every day is seen by many as an intrusion of privacy. It also takes away precious time for other social/community involvement, reduces a parent's ability to work, and can lead to the deterioration of parent-sibling and marital/couple relationships. Children receiving ABA in clinics have added impact from the time driving back and forth, limited parental insight into what their child does all day, and their treatment gains may not generalize to other environments. In short, therapy-life balance is important for the child in treatment, their parents, and their siblings. 
More controversially, several pieces of evidence suggest some autistic individuals have better treatment outcomes with fewer hours directly contradicting the "more is better" assumption from above. The key component here is that treatment recommendations are individualized relative to each patient's baseline skill levels (skillset prior to receiving treatment) and target skills that the providers believe to be most important to improving the child's quality of life. For example, if the goal is to optimally increase communication skills, comprehensive services may be the answer. If the goal is to reduce general ASD symptom severity and parental stress, more ABA may not be the answer. Finally, research examining dose-response relationships suggests the duration of treatment has a stronger impact than intensity on outcomes (here's another example for adaptive skills, motor skills, and executive functioning). 
The ask and answer: Individualize treatment tailored to optimize ABA effectiveness for each child! No more blanket business models at 35 hours/week for every child. No more requesting excessive hours "just in case" of cancellations and school vacations. No more requesting hours to substitute for school enrollment. Instead, services should be outcome-based and guided by clinically validated data to drive hours of recommendations and treatment to best meet individual goals. Providers have good intentions but also have conflicts of interest. Let's use patient characteristics, goals, skill sets, and historical data on how ABA actually improves the lives of each unique client to determine precise, individualized treatment intensity recommendations that optimize outcomes and pay providers accordingly. Examples of how this can be done already exist here, and here, and here. All it takes for all individuals with autism to benefit is to start questioning the assumption that "more is always better."
About Dana D'Ambrosio, MS, BCBA, LBA
Dana D'Ambrosio leads Clinical Development for RethinkFutures. She is a New York state-licensed and Board-Certified Behavior Analyst. She brings over a decade of clinical knowledge, with experience spanning from direct patient care in various treatment settings to utilization and care management within the payor realm. She specializes in the creation and enhancement of technology solutions utilized by providers and health plans, to ensure best practice, high quality, coordinated care and streamlined review processes for all parties.