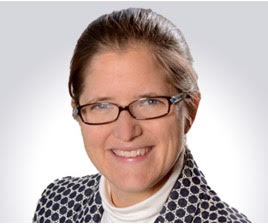 Poorly managed chronic conditions—most of which are related to lifestyle—cost employers $36.4 billion each year in the form of absenteeism and poor productivity. Add in coverage-related and other costs, and that number skyrockets to $575 billion. Coverage costs alone have increased by 47% over the previous ten years.
Research shows that at-risk employees can benefit from care management programs that help them better maintain their chronic conditions, while employers benefit from lower costs and improved productivity. Although many TPAs and ASOs offer a care management program, those programs are often part of a larger bundled solution. And therein lies a problem: It is virtually impossible to measure results when the program is bundled—regardless of what these organizations claim.
The challenge is that TPAs and ASOs typically use care management programs as loss leaders within the bundled solution, leveraging network discounts to drive returns. Simply put, they have no skin in the game, and no incentive to deliver results. This is why employers are increasingly turning to stand-alone care management programs.
Why stand-alone is better
Companies that offer carved-out solutions are able to isolate expenses, including coordination of services and the management of high-risk employees. They can also track outcomes down to the most minute elements in the program, giving them the ability to perform a highly detailed analysis of a program's effectiveness. This is not possible with a bundled solution.
In addition to better outcome measurements and transparency, stand-alone programs provide more targeted engagement strategies based on each employee's unique health needs, while bundled solutions often fall into a one-size-fits-all model.
When it comes to payment structures, stand-alone programs come out on top here too. In bundled programs, savings are wrapped into network-negotiated rates or benefit designs. Conversely, stand-alone programs have payment models based on outcomes and results.
Bundled care management solutions often measure results based on the number of touches while stand-alone solutions measure results based on engagement and outcomes.
What to look for in a stand-alone care management program
When choosing a carved-out program, employers should first and foremost look for a partner that takes a member-centric approach by tailoring the program to align with the employer's goals and unique employee population. This requires the identification of high-risk employees using retrospective as well as prospective analytics. Outreach to these employees needs to be proactive and ongoing and not dependent on the employee taking the first action.
To achieve optimal results, care management programs must address lifestyle changes, which can only come through targeted education, customized support, and ongoing engagement focused on the employee. Cookie-cutter programs don't work well as they don't create a personalized employee experience.
Next, employers should choose a partner that can break out all program costs from any other service provided, not just using a percentage of the broader bundled costs. They should include the isolation of rate changes and full transparency regarding how a rate change applies to the program.
Finally, it is essential to look for a vendor that will work with the employer's stop-loss carrier, providing proactive information to the carrier to ensure accurate stop-loss payments. The overall goal of a stand-alone care management program is to lower costs and improve outcomes. The best partners will do whatever is necessary to ensure the employer's success.
Looking to the future
Employer healthcare costs will likely continue rising as our workforce ages and a growing number of employees choose to work past retirement age. According to the U.S. Bureau of Labor Statistics, by 2030 nearly 10% of the civilian workforce will be over 65 and the number of workers age 75 or over will increase by 96.5%. The challenge for employers is that older individuals typically have more—and more complex—chronic conditions that are more expensive to treat and require more care.
The bottom line is that employers cannot afford to settle for underperforming care management programs. Stand-alone programs provide the transparency and analytics necessary to hold program vendors accountable and drive genuine results.
---
About Mary Bacaj, Ph.D.
As President of Value-Based Care (VBC) for Conifer Health Solutions, Mary Bacaj is responsible for leading the company's business unit that delivers population health management and financial risk management services to more than 250 organizations. Conifer VBC is uniquely positioned as a partner to employers and unions, risk-bearing healthcare providers and health plans.
Mary joined Conifer Health in 2014 as Vice President of Strategy to help the company identify and implement solutions that ensure individuals receive the right care at the right time, while healthcare providers are aligned to improve the health of the population. She is a recognized subject matter expert in pay-for-performance programs, hospital and physician alliances, and healthcare reform.
Prior to joining Conifer Health, she was an Engagement Manager at McKinsey & Company, where she worked with senior executives at health systems and health technology companies on strategic challenges, such as population health management, hospital and physician mergers and acquisitions, and risk-based contracting.