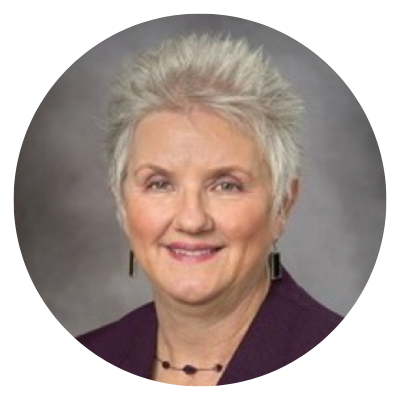 In the dynamic world of healthcare, preference cards serve as crucial tools that capture a surgeon's specific needs and preferences for each type of surgical procedure they perform. These cards typically outline the equipment, instruments, and supplies required for a particular procedure, providing a personalized roadmap for surgical teams to follow. By detailing these specifications, preference cards help streamline surgical planning, foster improved communication among the operating room (OR) staff, and ultimately enhance patient safety.
The Issues With Traditional Preference Card Systems
While preference cards serve a valuable purpose, traditional systems — including paper-based and electronic versions in Microsoft Word and Excel file formats — have notable limitations. These range from logistical issues, such as the physical storage and maintenance of paper cards, to operational challenges, like updating information in a timely and accurate manner. In an environment where precision, efficiency, and safety are paramount, these limitations can have significant implications.
The evolving digital transformation at hospitals, however, presents an opportunity to overcome these challenges. Digitizing preference cards can transform healthcare operations, providing tangible benefits for surgeons, nurses, techs, SPD teams, and patients alike. Let's take a look at three key advantages for OR teams.
The Benefits of Going Digital
At their core, digital preference cards enhance efficiency and accuracy in the OR. By replacing paper-based systems with digital alternatives, OR teams can:
Streamline communication – Digital preference cards give an at-a-glance overview of a surgeon's specific needs for any procedure. They provide a clear, easy-to-understand roadmap, eliminating any guesswork or uncertainty and ensuring every member of the surgical team agrees.
Allocate resources more efficiently – By clearly specifying the required surgical instruments, supplies, and equipment, digital preference cards enable the OR staff to prepare with greater speed and precision. This not only enhances productivity but also minimizes the risk of delays or disruptions because of missing or incorrect instruments.
Easily update – Digital preference cards improve communication among OR staff. With digital cards, updates or changes are applied in real-time, ensuring that everyone always has access to the most current information. This feature fosters a more collaborative and cohesive OR environment, ultimately benefiting both healthcare providers and patients.
The Crucial Role of Data Accuracy in Digital Preference Cards
Digital preference cards shine regarding data accuracy. Up-to-date data is the backbone of efficient and effective healthcare provision, and digital preference cards are pivotal in achieving this. They offer an easy and convenient means of updating and maintaining surgeon preferences, ensuring that data accuracy is always at its optimum.
An accurate preference card facilitates precise surgical planning, reduces the risk of errors, and minimizes waste — from unnecessary instrument sterilization to the overuse of supplies. It ensures that the most relevant, current data informs all decisions made in the OR, promoting patient safety and quality of care.
Efficiency and Error Reduction with Digital Preference Cards
One of the fundamental advantages of digital preference cards is their potential to reduce errors and increase operational efficiency. While several EHRs include preference card functionality, many are hard to set up, difficult to update, and challenging to use; purpose-built solutions that focus solely on preference card management are more likely to be easier to deploy, update, and utilize and will make a more meaningful impact. In addition, purpose-built solutions provide features not found in the EHR, like annotating cards with photographs of items on the list. By delivering accurate, real-time information, they allow surgical teams to work with greater speed and precision.
By eliminating the need for manual updates and the risk of miscommunication, digital preference cards can significantly reduce errors — from ordering and preparing the wrong instruments to misinterpreting a surgeon's preferences. They can help to cut down on time spent searching for missing or misplaced information, allowing surgical teams to focus more on patient care.
In terms of efficiency, digital preference cards help streamline numerous aspects of OR operations. They simplify preparing for surgeries, speed up turnover times, and support more efficient resource utilization. As a result, they not only enhance the productivity of OR teams but can also lead to substantial cost savings.
Digital innovation is transforming how healthcare providers operate. In an industry where every second and every detail matters, digital preference cards are proving to be an invaluable tool.
---
About Aileen Killen, Ph.D., RN, CPPS
Aileen Killen, Ph.D., RN, CPPS, brings a wealth of clinical experience and thought leadership in patient safety and perioperative nursing to her role as director of perioperative operational excellence at LiveData. Her career has included leadership positions in some of the country's leading academic medical facilities including New York University Medical Center, Hospital for Special Surgery, Dartmouth-Hitchcock Medical Center, and Memorial Sloan Kettering Cancer Center. As the first director of patient safety programs at Memorial Sloan Kettering, Aileen established institutional guidelines, metrics, and standards for overall quality of patient care. Prior to joining LiveData, she was the global head of healthcare, client risk solutions and casualty risk consulting, at AIG.