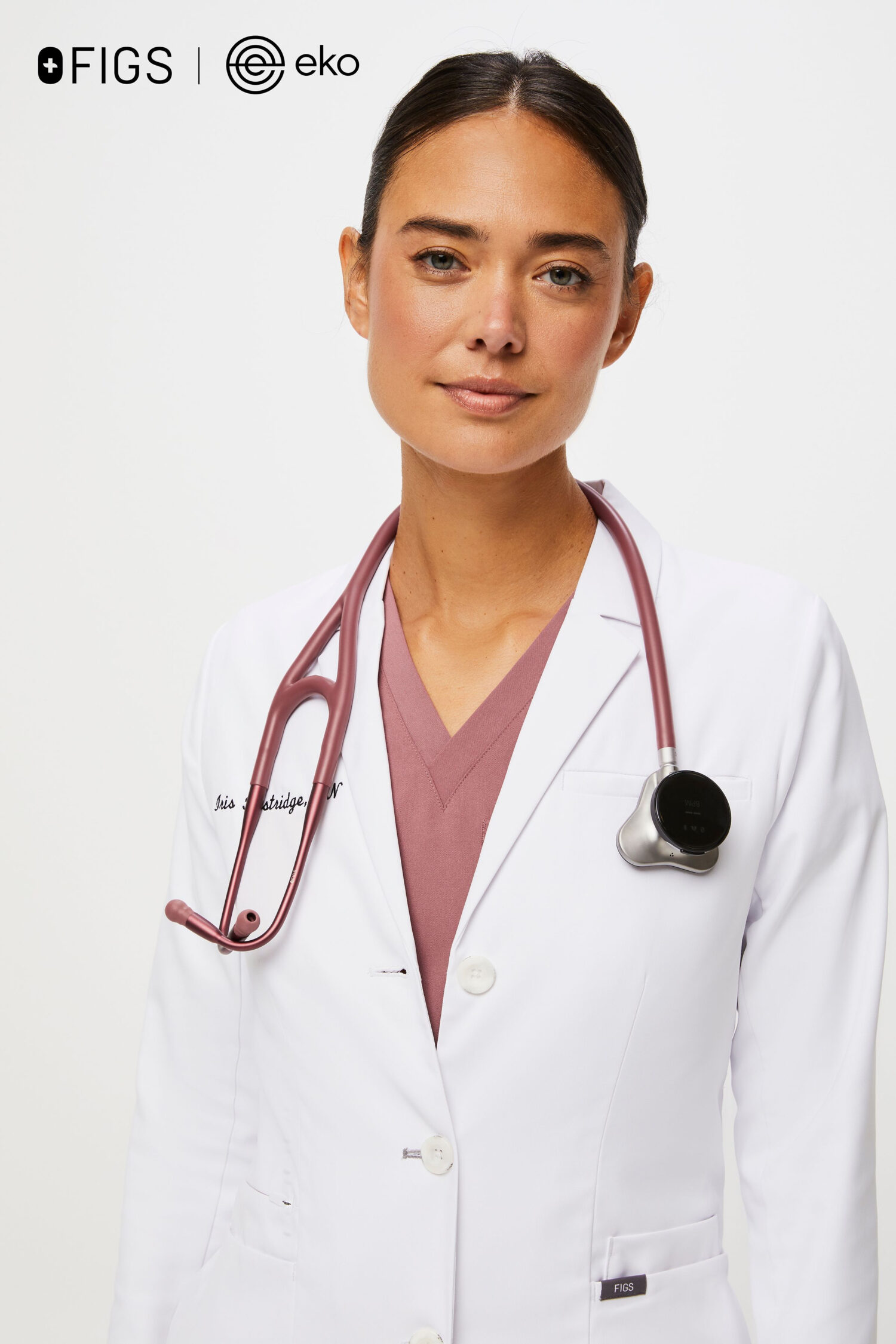 What You Should Know:
FIGS, Inc. (NYSE: FIGS), the direct-to-consumer healthcare apparel and lifestyle brand, and Eko Health, Inc. ("Eko"), a leading innovator in digital health technology for heart and lung disease detection, today announced the launch of the FIGS | Eko CORE 500TM Digital Stethoscope.
The collaboration unites two companies that have reinvented two healthcare professionals' mainstays — scrubs and stethoscopes — through new technology, modern design, and authentic connections with the healthcare community. The first-of-its-kind offering builds upon that promise, pairing Eko's groundbreaking FDA-cleared CORE 500TM Digital Stethoscope with FIGS' commitment to design, comfort, and functionality, while fitting seamlessly within FIGS' layering system for its broader product line.
Fostering Innovation in Healthcare by Revolutionising the Stethoscope
"We are thrilled to be partnering with Eko to bring the CORE 500 TM Digital Stethoscope to our amazing healthcare community," said Trina Spear, CEO and Co-Founder of FIGS. "Our collaboration demonstrates our continued commitment to innovation that aids the incredible work healthcare professionals do to save lives each and every day."
The CORE 500™'s TrueSoundTM technology offers an unrivaled audio experience that provides superior sound filtering and noise reduction while transmitting the most subtle heart and lung sounds with clarity and precision. As the only stethoscope with a full-color screen displaying heart rate and ECG (electrocardiogram) tracing, it equips clinicians with unparalleled patient data in seconds at the point of care. When supported by Eko's FDA-cleared AI products, the CORE 500™ flags abnormalities in seconds, including AFib, bradycardia, and tachycardia, to support patient evaluations.
As part of the collaboration, FIGS will offer the CORE 500 TM with earpieces in four colorways to align with the FIGS layering system. These digital stethoscopes will also feature inspirational quotes imagined by FIGS inscribed on the earpieces.