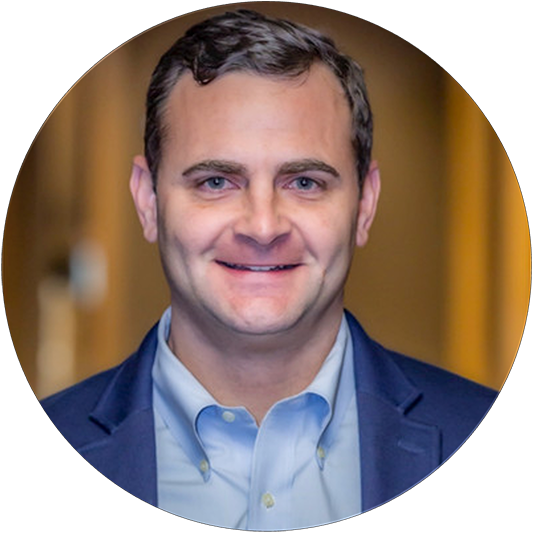 The last few years have caused significant disruption and constraints of budgets, staffing, and resources throughout healthcare facilities, from the bedside to administrative teams. Despite these parameters, healthcare professionals and employees are still asked to do more with less while operating at the top of their licenses. Providing the necessary support is key to achieving high-quality patient care, staff satisfaction, and overall retention, along with increasing an organization's bottom line. Real-Time Location Systems (RTLS) can provide the support, visibility, and return on investment (ROI) that delivers a near-immediate positive impact for patients, healthcare professionals, and the facility.
Equipping staff with reliable and actionable real-time visibility provides the necessary insights to ensure daily operations run smoothly. Beneficial visibility is achieved through IoT-enabled location technology, badges, tags, and sensors. With the successful implementation of this smart technology, a healthcare system can better support healthcare professionals, assist in meeting the increased expectations of patients, and reduce annual costs.
Given the constraints many healthcare systems are currently feeling post-pandemic, budget limitations across the enterprise may leave decision-makers with the task of making difficult choices when it comes to how to spend their limited funds. Implementing a single RTLS solution such as asset management or using sophisticated workflow automation tools in only the most critical locations can still provide valuable insights and cost savings. Then, once funds are more readily available, a healthcare system can further expand to other areas of the facility for more comprehensive real-time visibility. By starting with a more-narrow focus, facilities can quickly showcase the value of implementing the technology, making future expansion to other areas easier to complete and justify.
Recommendations to Successfully Implement a Solution
Staff support and stakeholder buy-in can be significant hurdles when considering new technology or equipment. The key components for success are early transparency, proactivity, and staff education on the technology's use cases. Successfully deploying new solutions, such as RTLS, requires incorporating the proper expertise within the healthcare facility, vendor, and key stakeholders from each department that may play a role. Bringing together leadership with varied viewpoints and expertise allows healthcare facilities to better develop the implementation roadmap, proactive internal communication plans, and comprehensive educational programs. By providing transparency and education on the technology's purpose and benefits, leadership and healthcare professionals are more likely to accept and adopt the technology. This is especially important when it comes to new safety and duress tools. Without widespread staff adoption, the solutions won't be as effective.
To decide on the best path forward, healthcare organizations need to take the time to assess current challenges and anticipate the overall needs for the next 2-5 years. It's recommended that the facility analysis is completed through a comprehensive phased approach, which includes stages such as Assessment, Readiness, and Transform. When stepping into the assessment stage, healthcare leaders must first listen to input from departments such as the equipment distribution, supply chain, and nursing. Once the ideas have been shared, the team needs to gain consensus on the proposed use cases to prioritize and develop a strategic roadmap, deployment plan, operational model, and budget summary. This "Phase 1" approach enables facilities to take the first step in enhancing their facility with emerging technologies while also making sure the advancements will truly make a positive impact. Following the assessment period, the health system should evaluate the Readiness of the staff to leverage the power of the new technology and then monitor the actionable intelligence from the new technology to Transform the facility.
Healthcare organizations should invest in a strategic partner that incorporates nurses, former hospital administrators, epidemiologists, and clinic managers as part of their implementation and consulting teams. These individuals have worked in the field and understand the pain points from first-hand experience. ROI and overall utilization of the IoT investment are more important than ever and working with an end-to-end RTLS expert who can not only provide proposed value specific to the organization but follow up with executing and documenting results is what matters most. Decision-makers should also look to truly partner with a trusted vendor who will assess the organization's processes and collaborate on an implementation roadmap with associated ROI projections and necessary operational resourcing.
Scale Real-Time Location Systems for Greater ROI
Healthcare leaders are increasingly recognizing the importance of having an RTLS infrastructure in place to help improve patient and staff safety, operational efficiency, asset utilization, and patient throughput. This is even clearer now, when resources and staff have been stretched to the limit and staff retention is at an all-time low. Even as the realized value of RTLS grows, healthcare systems are generally dealing with drastically reduced revenues, and many are putting a hold on previously planned initiatives. How can decision-makers strike the right balance to achieve growth in patient experience, staff satisfaction, and ROI?
For many healthcare leaders, staff duress and/or asset management solutions are the initial step in their digital transformation with RTLS. When health systems assess top pain points, decision-makers often recognize the need to provide greater support to staff who may experience duress. Through RTLS enhancements, security teams gain the real-time vision to respond to the exact point of need instead of relying on hard-wired, wall-mounted panic buttons. By selecting this safety offering early in a health system's RTLS journey, facilities can scale the system further as desired and staff can immediately dispatch real-time alerts from their IoT-enabled staff badges if in a vulnerable position. The immediacy of RTLS badges saves a vulnerable staff member from having to locate a hard-wired button on their unit or department. With IoT location technology, incidents are quickly resolved or can be completely de-escalated or avoided all together.
After the initial selection of RTLS, teams can continue to scale the technology into additional areas as desired. Since implementing its real-time system, Atrium Health Wake Forest Baptist has now successfully implemented more than 50 use cases leveraging real-time visibility data and reports more than $10 million in overall benefits. The health system has even established an Office of Enterprise Visibility and continues to collaborate with its RTLS partner for consulting insights. The Office of Enterprise Visibility is responsible for the continued implementation of processes, supporting technologies, driving service excellence, patient experience, safety, and operational excellence and efficiency. Through these efforts, Atrium Health Wake Forest Baptist experiences a savings of more than $900,000 per year simply from its automating temperature monitoring processes. Some additional benefits include asset management, which adds a savings of $2 million per year and an increase in staff productivity which is valued at over $2 million savings per year.
Healthcare Leaders Shouldn't Wait to Launch RTLS
After understanding the insight provided by RTLS and experiencing a meaningful return on the investment, leadership and facility managers at many healthcare facilities are typically encouraged to leverage their existing real-time investment further and pursue advanced use cases. It is imperative to find a strategic RTLS partner that provides continued support, consultations, and training to reach full ROI potential and offers additional solutions for easy expansion. An early investment with a strategic partner offering a comprehensive suite of solutions allows the health organization to continually expand the existing system's infrastructure to better support staff and patients as needs evolve over time.
---
About Scott Hondros
Scott Hondros, MHA, SCPM, is the VP of Customer Excellence & Strategic Consulting at CenTrak, which offers locating, sensing, and security solutions for the healthcare industry. CenTrak has helped more than 2,000 healthcare organizations around the world build a safer, more efficient enterprise.