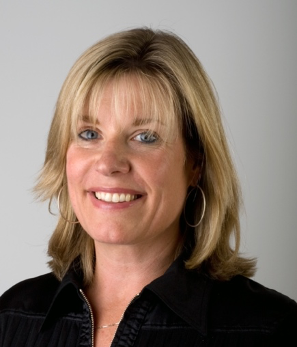 Nurses have the highest level of public trust across medical professions, yet there's a huge chasm between Americans' appreciation for nursing and the profession's uncertain future. A nursing shortage, exacerbated by the COVID pandemic, has been fueled largely by high levels of moral distress, politicization, and lack of support. Left unchecked, the country will experience a critical shortfall of nearly 200,000 nurses in just a few years, according to the latest U.S. Bureau of Labor Statistics.
There are reasons for hope. The pandemic exposed the vulnerabilities in nurses' workplace environment and culture that have fueled the nursing diaspora. But it also shined a light on nurses' courage and heroism. The World Health Organization declared 2020 the International Year of the Nurse and Midwife to spotlight nurses' impact on healthcare and recognize the 200th anniversary of Florence Nightingale's birthday. Surprisingly, a pandemic enveloped the world the same year. Nurses celebrated this designation by leading the front lines and working behind the scenes in the global fight against the novel coronavirus.
Nurses also became more visible in the media, heightening the profession's public exposure for the clinical expertise and fortitude they brought to the pandemic response. This time of crisis emboldened nurses' powerful voices to speak up.
In response, nurses are going on offense, leveraging the trust they've earned to win recent victories in staffing ratios, pay levels, and healthcare system support. But more steps are needed to reverse the looming nursing shortage. New research identifies the key causes of the crisis, as well as the most effective actions to address it.
The value gap
Americans admire nurses. A recent Gallup poll shows that nurses are considered the most ethical and trusted medical professionals. This admiration was reinforced in another recent survey which found overwhelming public support for nursing. Americans strongly agree that nurses play an important role in the healthcare system and their impact on patients. More than half of Americans (55%) have at least one friend or family member who is a nurse, with three-quarters (76%) saying they would encourage others to pursue a career in nursing.
But more than goodwill alone is needed to sustain the profession. Staffing shortages, low pay, and politicization of the profession – both during and post-pandemic – have taken their toll. The pandemic had a negative psychological effect on nurses' work and personal lives, which persists today. Lack of personal protective equipment, understaffing, mandatory overtime, too few nurses with the right skills in the right place, and lack of nursing leadership to provide policy changes are several of the driving forces behind nurses leaving the profession.
Money and well-being matter as well. A 2022 Nurse Salary Research Report found that nearly a third (29%) of nurses considered leaving the profession, citing pay as the top factor, followed by the need for a better work-life balance.
And we're not attracting enough younger nurses at a time when a significant segment of nurses is nearing retirement age. Today, the average age of a registered nurse (RN) is 52 years old.
In addition, a shortage of nursing school faculty is causing an unsustainable drop in nursing school enrollment. U.S. Nursing degree programs turned away more than 91,000 qualified applications due to an insufficient number of faculty, clinical sites, and classroom space, according to an Enrollment and Graduation in Baccalaureate and Graduate Programs in Nursing report.
Reasons for optimism about the future of nursing
While the nursing shortage is arguably the greatest existential threat to the U.S. healthcare system, research shows there is reason for hope. Adopting new care and governance models, technology, and educational innovations can reverse the crisis and improve healthcare for everyone.
It starts with nursing leadership. Today's clinical care models have not kept pace with nursing shortages, putting pressure on healthcare organizations to modernize approaches to empower nurses. The best way to create resilience in nursing is to empower nurses to speak up and take action to address the current shortcomings. Including front-line nurses and nursing leaders as voices in shaping strategic direction need to be a priority.
Nurses also became more visible on camera, in print, and online during the pandemic, becoming go-to media sources as expert clinicians and front-line veterans. A strategic approach is needed to continue to make nurses a more vocal, visible authority on what a future, modernized care model should look like using media training and other public relations efforts.
Once empowered, nursing leaders would advocate for a modernized care model that includes:
Designing clinical workflows to make it easy to follow evidence-based nursing practices.
Automating shift scheduling to allow nurse managers to spend more time supporting teams.
Enabling nurses to practice at the top of their licenses.
Discussing not only staffing shortages and compensation but also career development and upskilling, to name a few priorities.
Of these priorities, compensation and shortages rise to the top. Nurses are beginning to leverage the trust capital they've earned for better pay and working conditions. Case in point: the recent New York City nursing strike where 7,000 nurses walked out in protest of too few nurses leading to inadequate patient care and moral distress. The effort resulted in safer staffing ratios, 170+ new job positions, and a 19% wage increase. As New York City is home to the largest U.S. public health system, many believe the victory will have a ripple effect across the country in improving community health equity and nurse pay equity.
The recent study mentioned above also confirmed that there is great public support for policies that make the workplace better for nurses. For instance, approximately half of Americans (55%) say they would strongly support policies that guarantee a certain number of days off per month and would limit work hours in a 24-hour period (48%). Nearly half (48%) would also like to see policies that require a minimum nurse-to-patient ratio. And the same amount would like to ensure that nurses have greater representation in hospital management.
New technology will help revolutionize staffing systems, giving nurses more flexible schedules and balanced work lives. For instance, automated and predictive staffing systems, along with applications that allow nurses to pick up shifts when and where they want to work, are effective in achieving these goals. We also need to change how healthcare organizations contract with nurses to build a more flexible workforce that can expand and narrow as needed. Take, for example, Missouri-based Mercy Hospital's Mercy Works OnDemand, an automated staffing platform embraced by Gen Z nurses that resulted in a 20% decline in workload drop.
Technology has enhanced nursing education. Academic nursing is undertaking a new framework for education using a competency-based approach. Implementation of teaching strategies that actively engage nursing students in learning activities in academic and clinical settings is essential in providing high-quality education and elevating the practice readiness of graduate nurses entering the workforce. Expanding on methods like simulation, virtual reality, informatics, telehealth, team-based learning, and interprofessional collaboration will address clinical gaps and equip graduate nurses with the clinical judgment skills needed to deliver healthcare.
We also need to offer future nurses new career opportunities. While 61% of RNs today work in hospitals (with an average salary of $77K), good-paying opportunities abound elsewhere. Traveling nurses, for instance, are seeing six-figure salaries depending on state, specialty, and length of employment. Nursing salaries at birthing centers average $99K. Secondary school nurses, nurse educators, legal nurse consultants, and telehealth nurses can expect similarly high compensation.
Lastly, greater diversity is needed to address the health equity challenges exposed by the pandemic. Diversifying the workforce will help ensure that minority and underserved populations see themselves in the caregiver. A 2020 National Nursing Workforce Survey found that nearly 81% of RNs are white, 6.7% are Black/African American, 5.6% are Hispanic/Latinx, 7.2% are Asian, and males comprise 9.4% of the RN workforce.
The nursing shortage is a serious threat to the U.S. healthcare system, but not imminent if we make the necessary adjustments now. Closing the value gap between our trust in nurses and their full workplace potential will build long-sustaining resiliency, retention, and clinical preparedness.
---
About Andy Coville, CEO, Brodeur Partners
Andrea is the CEO of Brodeur Partners, a global public relations agency headquartered in Boston, Massachusetts. She has led the firm since 1999 and has steered the agency's emergence as a global branding and communications agency centered on helping clients create and sustain Relevance. She has diversified Brodeur Partners from a public relations firm specializing in technology to a multidisciplinary communications agency focusing on creative, purpose and sustainability, digital marketing, DEI, and public affairs. During that process, she oversaw the acquisition of companies to expand the agency's resources geographically and in specialties such as market research, film and video, and digital creative services. Under her stewardship, Brodeur has won several awards, notably PR Week's "Agency of the Year" as well as "Best Non-Profit Branding Campaign."
About Alice Holland, Ph.D., NP-C, CSE
Alice is a Senior Associate at Isaacson, Miller, where she assists in the executive search for academic medicine. Prior to joining the firm, Alice was an Assistant Professor at The University of South Carolina Beaufort's School of Nursing. Preceding her faculty appointment, Alice served as student health center Director at Swarthmore College, Quinnipiac University, and The Pennsylvania State University Berks. She also works as a nurse practitioner providing medication-assisted treatment to help individuals overcome opioid addiction. Alice holds national certifications through The American Academy of Nurse Practitioners and The American Association of Sexuality Educators, Counselors, and Therapists.