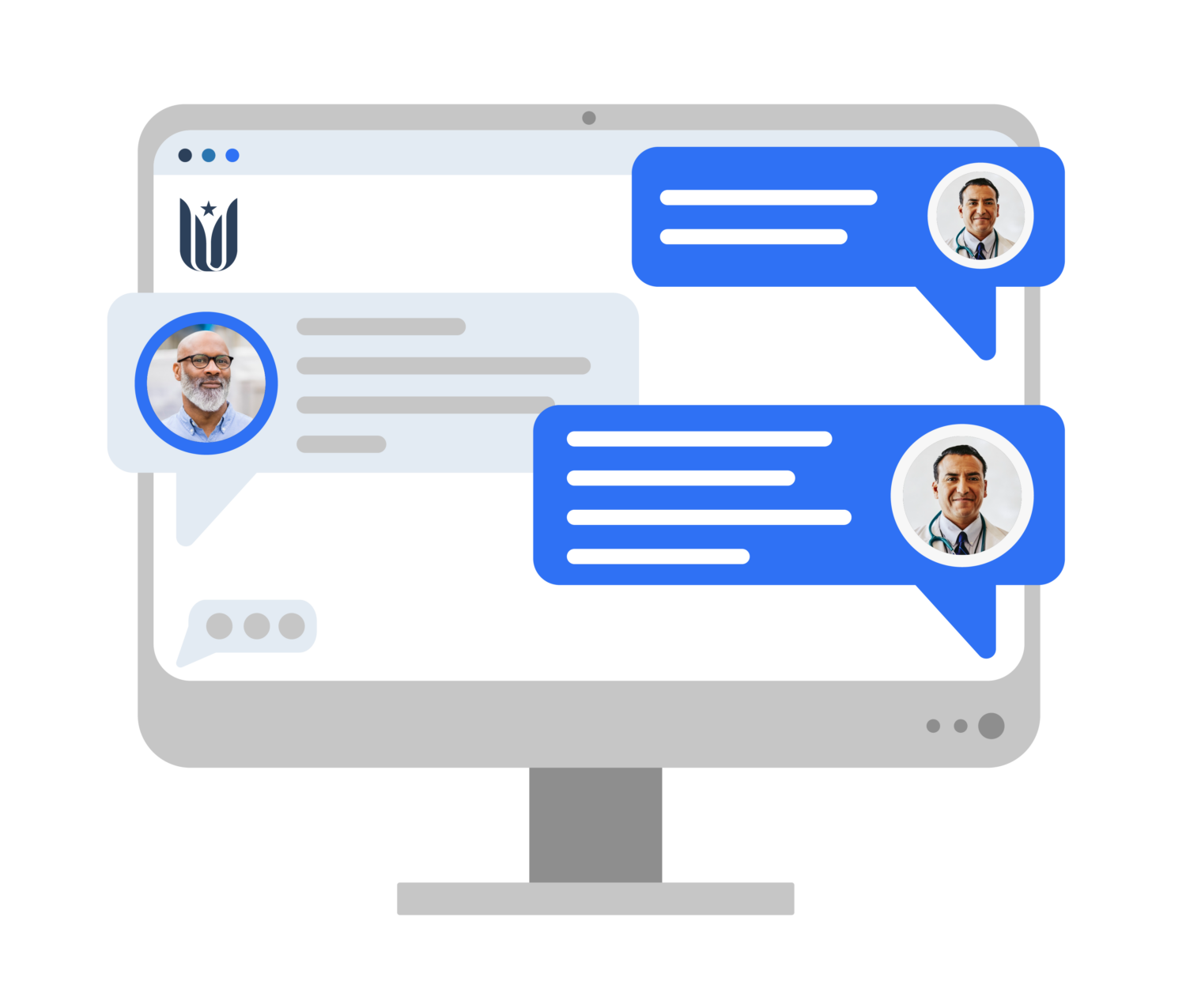 What You Should Know:
Unite Us, the nation's leading software company enabling cross-sector collaboration to improve people's health and well-being, launched Unite Us Chat: a new, secure chat feature that further drives the real-time collaboration required for whole-person care.
The new functionality, built into the Unite Us Platform, and integrated with providers' systems of record, allows users to communicate with other organizations in real time to coordinate care for people who need social services.
Overcoming Barriers to Care Delivery
Unite Us recognizes the challenges people face in accessing the services needed to address drivers of health (DOH), such as housing and food support, employment assistance, mental health care, and other systemic factors. Healthcare providers, government organizations, and community-based organizations (CBOs) often all support the same individual across different steps of their care journey, and they need a secure, cohesive ecosystem in which they can communicate about the cases they support.
Unite Us Chat amplifies that ecosystem by enabling human-to-human conversations and more efficient follow-ups between organizations directly within the platform. Organizations that are already securely collaborating on cases and referrals to streamline care delivery can now deepen their coordination, ensuring people get essential resources in their time of need.
Real-Time Communication Improves Efficiency in Care Coordination
"We know good communication is at the heart of good care," said Raffaelle Breaks, Unite Us' Chief Product Officer. "Unite Us Chat represents an incredible step forward in addressing communication barriers that can prevent organizations from delivering the rapid support that people need when it comes to addressing DOH."
With Unite Us Chat, customers and users can:
Securely chat with other users at partner organizations based on shared referrals, cases, and clients that are directly managed between the two organizations.
Reference previous conversations for quick and efficient follow-up.
Save time searching for points of contact information at partner organizations to collaborate more efficiently.
Answer questions from other organizations directly involved in a client's care in real time, enabling more meaningful interactions with clients at the point of care.
"The Unite Us Chat feature has proven incredibly valuable and has enabled me to easily reach out to the referring party for additional information or assistance," said Tatiana Bojorquez, Community Outreach Director at Helping Hands Senior Foundation, a Unite Us community partner in California. "The ability to communicate directly on a secure platform enhances the client's experience. Moreover, this feature facilitates connections between users on the platform, underscoring our dedication to the client's well-being and their successful engagement with essential services."