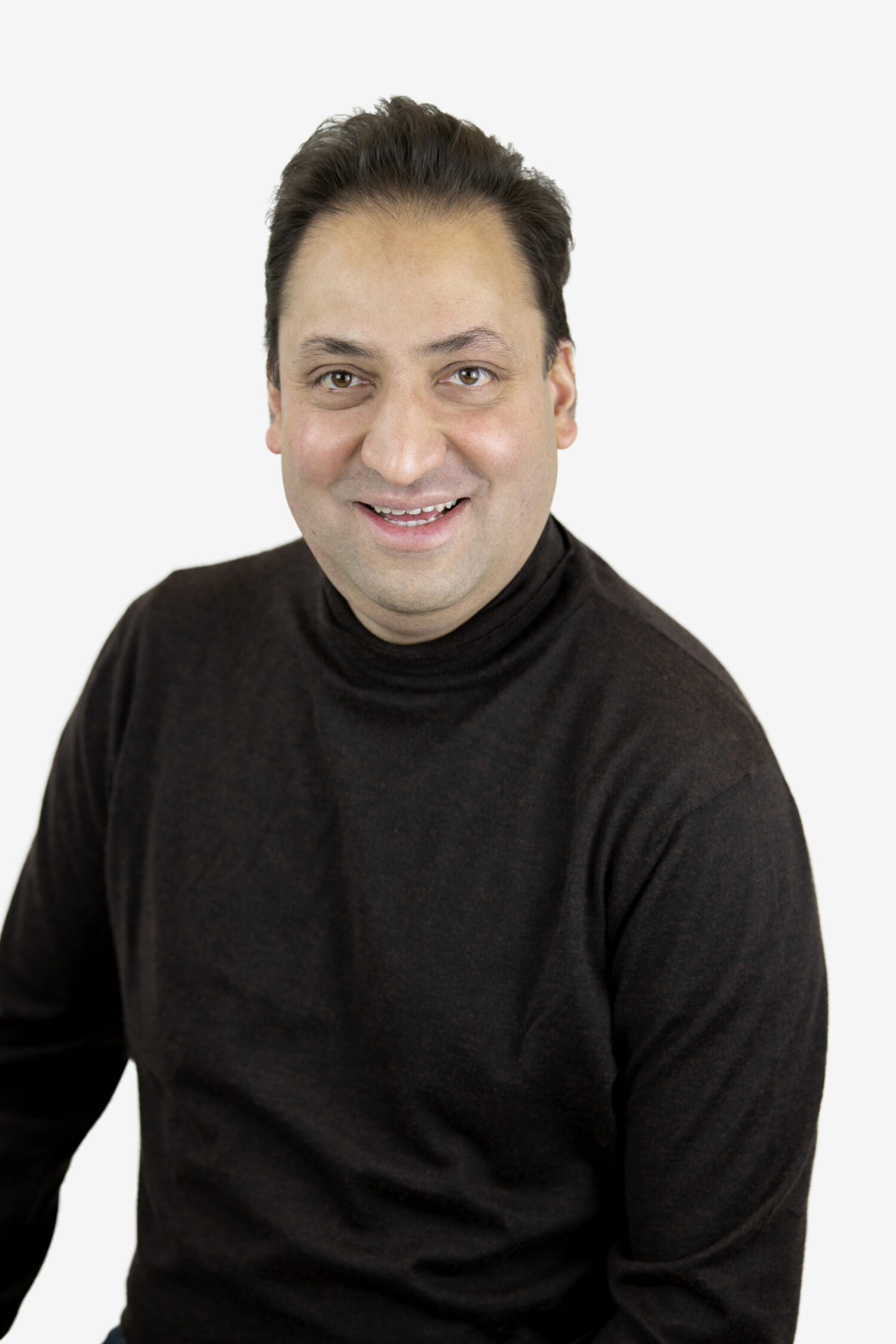 Captivating innovations like smartphones, the internet, and social media have swept across the globe, reshaping the contours of society in their wake. Today, artificial intelligence (AI) in healthcare brings both breathtaking promises and daunting uncertainties. Neither hype nor panic is helpful. What we need is a sober analysis of the real, practical, and immediate solutions AI can offer to genuine healthcare challenges we face today.
Despite the over $200 billion in venture capital invested in healthcare startups in just the last few years, healthcare remains fragmented, expensive, and inefficient. Our life expectancy is declining while healthcare costs are persistently rising. Amid this backdrop, it's startling to note that as of June 2023, 76% of healthcare consumers' primary desire from digital health is nothing more than to schedule doctor's appointments online, reflecting the reality that healthcare remains one of the final bastions where paper forms and waiting on hold still dominate.
Delivering a recent keynote at the Medicarians conference, I emphasized the immense potential AI holds to transform these inadequacies, making healthcare as accessible as ordering a pizza. Although this comparison may sound mundane, it highlights the simple, everyday obstacles that stand between Americans and improved health. A striking 92% of U.S. healthcare expenditure arises from 80 million Americans, primarily aged 50 and above, grappling with two or more chronic diseases. The complexity of even routine healthcare tasks is so great that 53 million American adults find themselves in the challenging position of being caregivers for aging parents, while also managing their own health issues.
Yet, for those living with the most common chronic conditions, improved health outcomes are neither mysterious nor overly complex. It's a simple formula: take your medications, get timely preventive care exams, see your doctors regularly, and keep track of vitals, and health outcomes will improve. Still, less than half of American adults stick to their medication plans, fewer than 40% undergo their preventive exams, and less than 15% possess the health literacy necessary for self-care.
AI may eventually bring the glitz and glamor of gene folding, but its potential to improve basic processes such as appointment scheduling or medication adherence is far more immediate, transformative and crucial. Picture a future where waiting for a prescription refill or struggling with a lengthy call to your doctor's office feels as outdated as visiting a video store to rent a movie. Envision a world where eliminating paperwork and streamlining access to healthcare can dramatically enhance health outcomes while reducing healthcare costs.
This is where AI can bring a renaissance of change, constructing magically easy, automated interfaces to healthcare, without waiting for the cumbersome and slow-moving systems to evolve. As much as health systems should offer online scheduling, auto-fill forms based on health history, and transparent insurance benefits, these require systemic shifts that, in the context of U.S. healthcare, occur at a snail's pace. To make matters worse, most health-tech startups seem content to exploit the existing flaws rather than pushing for real, transformative improvements.
AI gives us the incredible opportunity to craft enchanting experiences for consumers, by interfacing with current, legacy, and inefficient systems. A simple photograph of a pill bottle label can trigger an AI-powered auto-call for a prescription refill to the pharmacy or your doctor. A combination of pill bottle images can inform a consumer about the necessary preventive exams. AI can complete forms, demystify complex insurance plans, schedule appointments, and much more. These seemingly trivial innovations can dismantle the barriers to better health for everyone, especially for the aging Americans who find data entry and typing a challenge.
Imagine an overweight 53-year-old man with hypertension and high cholesterol, who simply takes pictures of his Amlodipine and Crestor pill bottles. AI can not only auto-call his pharmacy to order his refills, and determine he needs a preventive HbA1C blood test, but in fact, schedule that test, remind him to monitor his blood pressure, finds the best place for his back physical therapy based on his insurance, schedule his PT appointment, and even complete the patient intake forms for him. Now stop imagining. The 53-year-old man is me, and an AI app does all of the above for me right now today.
What if everyone used this kind of app? How much would adherence improve? How much would vitals improve? We already have answers to these questions from a pilot project we did with polychronic aging Americans. In just 90 days, these simple innovations alone boosted medication adherence up to 94% and improved blood pressure by 21%. Perhaps most surprisingly, we increased patient satisfaction with existing insurance plans and doctors by a staggering 54% in the same time period. .
AI in healthcare is not a distant dream for tomorrow, nor is it a harbinger of human extinction. Instead, it's a beacon of hope that can illuminate our path today. By delighting consumers with better experiences, we can influence health outcomes, lower costs, and ultimately spark the systemic change that has been long overdue. A brighter world of healthcare is within our grasp, and the key to this transformative journey is AI.
---
About Nick Desai
 Nick Desai is the founder and CEO of Together by Renee, a generative AI-based app that makes healthcare magically easy for aging Americans and their overwhelmed caregivers. Nick is also the founder and former CEO of Heal. His portfolio encompasses five venture-backed startups, most notably Heal – an award-winning platform disrupting traditional healthcare through on-demand doctor house calls. Heal attracted over $200MM in investment capital, secured contracts with 25 insurance companies, and partnered with 70+ corporations, including Google, Qualcomm, and Activision-Blizzard, before being acquired by Humana.
Currently, Nick is the visionary behind Together by Renee, the trailblazing AI-assisted platform facilitating routine health tasks for aging adults and their caregivers. Together has notably completed the U.S. HHS PandemicX and the AARP Age-tech Accelerators. This innovative venture, backed by $8MM in venture capital from prominent investors like Quiet Capital, Tau Ventures, Mucker Capital, Fika Ventures, AARP, and Positive Ventures, exemplifies Nick's dedication to enhancing healthcare accessibility and convenience.
Nick's prior ventures include the first self-updating web address book, an early Instagram precursor funded by Qualcomm, and an online weight loss coaching service backed by Spark Capital and Anthem Blue Cross. His expansive entrepreneurial journey underscores his knack for innovation and disruption.
A respected thought leader and first-generation immigrant, Nick holds two U.S. patents and an MS in Electrical Engineering from UCLA. He has also shared his insights as an invited speaker at numerous tech and healthcare conferences. Today, he balances his impressive professional life with a vibrant family life in the Pacific Palisades, alongside his wife, Dr. Renee Dua, and their three children. His story is a testament to his relentless spirit, ingenuity, and commitment to harnessing technology to improve lives.