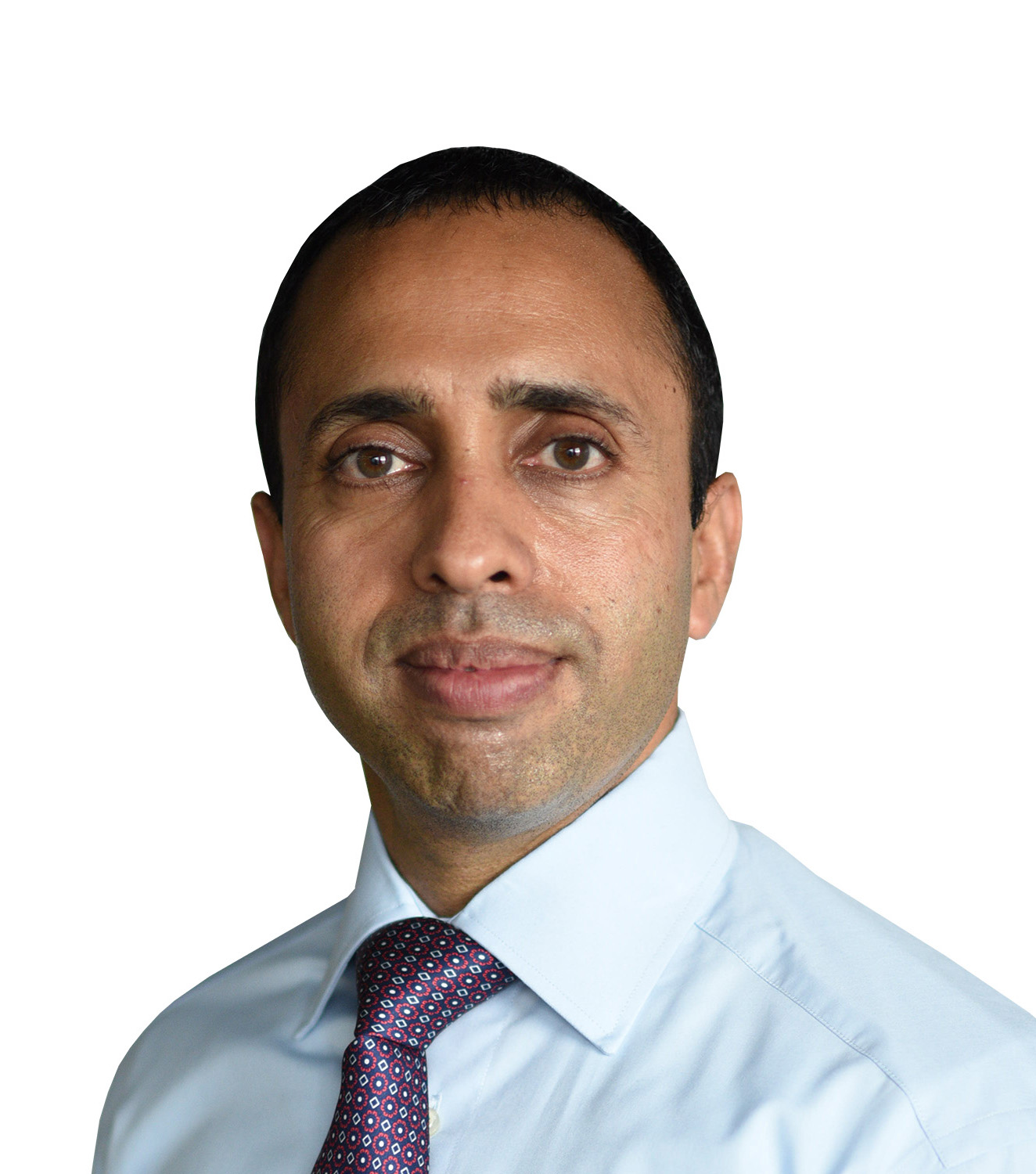 Trust is a crucial part of any society, and it is of the utmost importance within the healthcare industry. Ensuring the trustworthiness of healthcare providers is essential for patient confidence as they must be able to trust them to offer accurate information, make informed decisions, and act in their best interest, all while prioritizing privacy and anonymity. Although these tenants remain integral, trust is often broken in more ways than one.
The widespread feeling of distrust has been widely documented within the healthcare system, and when coupled with increasing breaches and the commercialization of patients' personal information, it's clear something needs to change. But with a behemoth of an industry to mobilize, what can actually be done to restore patients' confidence and can blockchain bring trust into the heart of healthcare's narrative?
Breaches, Sales, and Silos
Regrettably, the healthcare infrastructure falls short in keeping pace with the rapid evolution of technology, which has left patient data susceptible to countless breaches. Most recently, NextGen Healthcare revealed that over 1 million patient records were breached by hackers. Meanwhile, other health providers like GoodRx have been caught deceptively sharing details on users' illnesses and medicines with tech giants like Facebook and Google. Given how patient data remains parsed out across separate apps and databases, it's nearly impossible for doctors and administrators to access critical patient data at times when they require it the most.
These big cons present a tremendous challenge within the healthcare space. Not only is effective communication essential for rebuilding trust on a patient-physician level, but the whole system must become more formidable, transparent, and user-friendly. Healthcare providers must also create a system of open, secure communication whereby patients feel comfortable asking questions without fear of breach.
By using blockchain technology we have the potential to empower patients, giving them autonomy and confidence – changing them from passive patients to engaged participants. Renewing trust could be as easy as providing patients with tools to manage their own health and involving them in the decision-making process right from the beginning.
Trustless Systems + the Blockchain
To restore authenticity and security in healthcare, we must consider trustless consensus mechanisms. A trustless system does not rely on actors to behave in a certain way for an intended result. It executes an action or reaches an agreement without relying on humans, a central authority, or an intermediary by using code and decentralized applications (dApps).
This varies greatly from the trust-based systems baked into healthcare and society at large. You trust that your doctor has certain credentials, that certain treatment plans and health records will be accessible to the right physicians, and that your sensitive information will remain protected from unauthorized eyes – but trust-based systems are susceptible to fault. By minimizing the amount of trust solicited from any single entity, we can actually enhance the speed and efficiency of transactions, as well as provide greater transparency and security. Doesn't that sound like what the healthcare industry is in need of most?
To serve the unique requirements of a sensitive industry that is bound by stringent regulations, we require a customized healthcare system that grants legitimacy to all participants within the blockchain.
What is Proof of Competence (PoC)?
First came Proof-of-Work (PoW) with the genesis of Bitcoin when blockchain technology was primarily used to conduct financial transactions. Proof-of-Stake (PoS) later emerged to complete more complex tasks through the power of smart contracts. Although both consensus mechanisms may be appropriate for facilitating cryptocurrency transactions, they are not well-suited for addressing the unique concerns of healthcare providers. That's where Proof-of-Competence (PoC) comes in.
PoC is a consensus mechanism approach that can be used to suit the healthcare industry's firm, yet necessary qualifications, as patients need to trust that healthcare providers are capable of providing certain assessments, diagnoses, or procedures.
As it stands, healthcare providers must complete rigorous education, training programs, and certifications to become licensed. They must also seek membership in professional associations in combination with seeking accreditation for their respective facilities, demonstrating ongoing training, adherence to ethical standards, and commitment to quality improvement. Through a PoC system, we can leverage blockchain's transparency to ensure that a physician's competencies are verifiable, giving patients an added level of assurance that the healthcare provider they are consulting with is capable of meeting their needs.
NFTs (non-fungible tokens) can also be used in healthcare to provide secure and verifiable records of medical guidance. NFT's can be stored on a blockchain and can be easily accessed via a marketplace, creating a peer review system that allows physicians to receive feedback on their competencies from fellow doctors as well as connecting competent physicians with patients.
The added security of the blockchain ensures that the right information is accessible to the right parties due to the conditions of the relationship, virtually eliminating the concerns of breaches or leaks that could leave patient information unprotected.
Overcoming the Obstacles
It would take a major cultural shift to move most healthcare institutions and practices onto the blockchain due to their inherent fragmented nature – especially within the U.S. Providers vary greatly in their approach to handling patient records, especially since some players view patient data as a competitive advantage that can be gated and monetized. Regardless of these ulterior motivations, without a streamlined system and organized effort, pulling all entities together to adopt blockchain as the new framework for operations may feel impossible.
Updating the healthcare system in the US would take a dedicated focus at best – a focus that is ever changing and susceptible to challenges with every new administration elected into office. Healthcare leaders are not going to adopt blockchain technology until they see a proven use case, but with more and more organizations enduring breaches, it doesn't feel like such an improbable thought.
Amidst the backdrop of a Congressional health data breach that affected more than 56,000 members and their families, access to care is becoming a bigger focus for consumers. If it can happen to Congress, it can surely happen to any of us.
Why Now is the Time for Blockchain
The telehealth push of 2020 proved that the traditional health model wasn't serving everyone, but due to the fragmented and unsecure nature of Web2, it opened up a slew of new issues concerning data access and data vulnerability for patients and practices.
There needs to be a better way, and leaning on blockchain technology could rehabilitate the healthcare industry into a more safe and secure ecosystem for care delivery. The blockchain brings integrity and an immutable record of every transaction to prevent data tampering, thereby reducing the risk of medical errors. By offering a tamper-proof system for sharing our sensitive healthcare data during our most sensitive of times, like that of a Proof-of-Competence consensus model, we could increase trust and usher in a new era of healthcare.
---
About Pradeep Goel
Pradeep Goel is the founder and CEO of Solve.Care with over 30 years of experience in the healthcare, insurance, and technology industries.Pradeep has designed and built solutions for public programs like Medicaid and Medicare, in addition to welfare programs like Supplemental Nutrition Assistance Program (SNAP) and Temporary Assistance for Needy Families (TANF). Pradeep was also deeply involved with the healthcare initiatives of both the Bush and Obama administrations, establishing public program solutions under the Health Savings Act and Affordable Care Act.
Prior to founding Solve.Care, Pradeep built 4 healthcare IT companies a part of Deloitte's Technology Fast 500 and the INC 5000. Pradeep is also listed as Goldman Sachs' 100 most promising entrepreneurs.