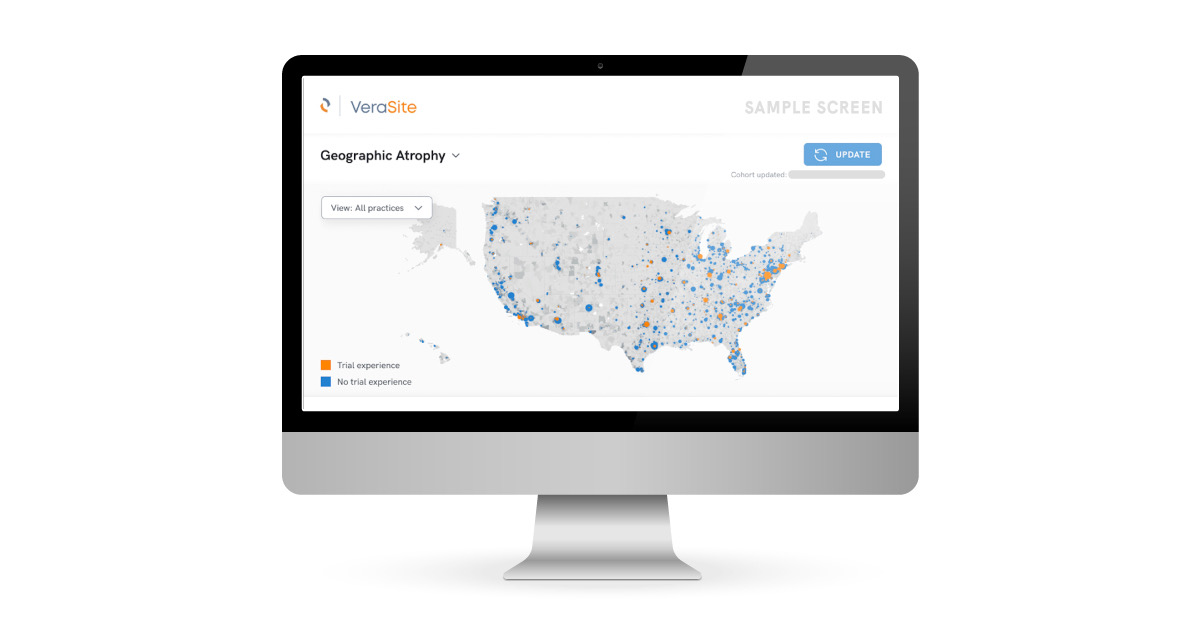 What You Should Know:
Verana Health®—a digital health company elevating quality in real-world data (RWD)—today announced the launch of VeraSite, a solution for identifying potential clinical trial sites.
The new subscription-based tool offers clinical trial sponsors and contract research organizations (CROs) a secure way to quickly identify practices with clinical expertise and potential patient populations matched to unique study protocols. This data can guide site selection, ensuring sponsors and CROs are selecting sites that better align with study goals. Sponsors will have the ability to connect directly with practices that agree to have contact information displayed in the tool, allowing researchers to gauge interest in participating in, or referring patients to the trial. Verana Health can also reach out to consenting practices on the sponsor's behalf to make introductions, expanding access to new patient populations.
Creating New Mechanisms for Clinicians and Patients to Engage in Clinical Research
Drawing on de-identified real-world electronic health record (EHR) data from the American Academy of Ophthalmology IRIS® Registry (Intelligent Research in Sight), VeraSite delivers a comprehensive, real-time summary of real-world ophthalmology patient populations, enabling more targeted, patient-centric clinical trial design. Additional site-level information, such as trial experience, sub-specialties and clinical areas of interest, are used to match investigators to upcoming clinical trials. This detailed view of the entire ophthalmology patient population gives clinical trial sponsors and CROs the ability to design a site strategy based on real-world patient data, and broadens access to new clinical trials for clinicians and patients.
"Globally, more than 80% of trials fail to meet enrollment deadlines, resulting in costly extensions, addition of new study sites, or outright study failure. That is simply not an acceptable level of efficiency," said Andrea Sim, Verana Health's Chief Product Officer. "With VeraSite, we've created a real-world evidence-driven solution to that challenge, allowing sponsors and CROs to optimize site selection based on a complete view of the entire patient landscape. This is an enormous step forward in improving efficiency and diversity in ophthalmology clinical trials, and it opens up tremendous new opportunities for clinicians and patients to become more involved in clinical trials."
Verana Health is the exclusive data curation and analytics partner for the IRIS Registry, one of the largest specialty society clinical data registries in all of medicine, containing de-identified longitudinal patient data collected from more than 15,000 contributing clinicians. Refreshed monthly, this dataset provides comprehensive, timely insights into potential study participants, allowing organizations to make faster, more accurate site selection decisions. Leveraging artificial intelligence, such as natural language processing and advanced machine learning, Verana Health is able to extract and organize both structured data (e.g., diagnosis and procedural codes) and unstructured data (e.g., clinician notes and images) from this expansive dataset.
VeraSite puts this powerful real-world patient data analytics capability to work, helping clinical trial sponsors and CROs identify the optimal research sites. Users of the tool are able to identify different patient groups according to parameters such as specific diagnoses, patterns of treatment, visual acuity results, intraocular pressure, and demographics. This process takes only a couple of minutes and the data itself is refreshed regularly to deliver accurate patient and participating practice information. Once these filters are applied, the names of participating practices will appear along with counts of suitable patients for the trial.