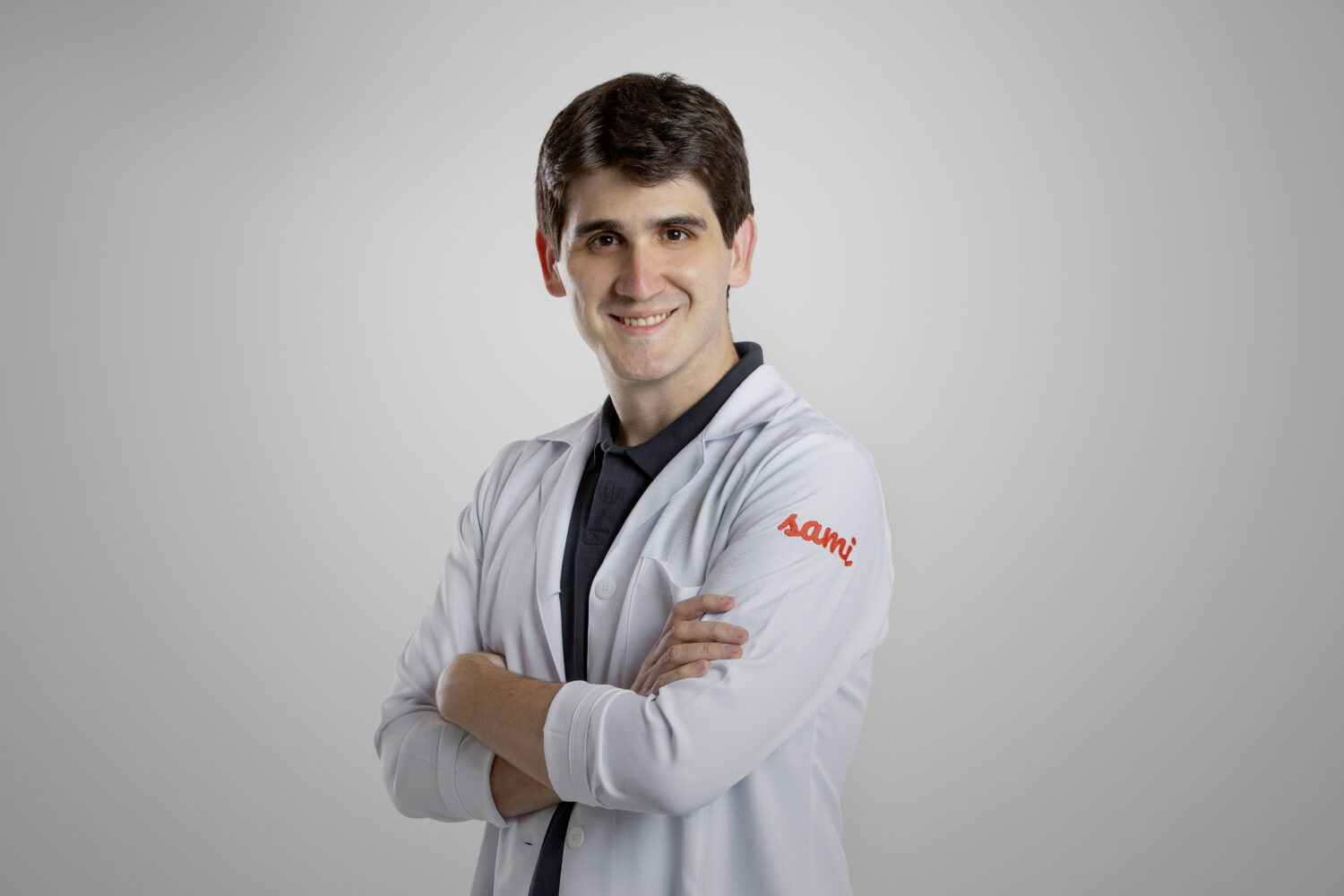 What You Should Know:
Sami, a health insurance startup that aims to revolutionize the Brazilian private health care system, today announced it raised $18 million USD in a Series B round led by Redpoint eventures and Mundi Ventures.
Other investors participating in the round Endeavor Catalyst,Didi Digital Horizon and Tau Ventures, joining current investors monashees, Valor Capital, Kevin Efrusy (Accel), Ricardo Marino (Itaú), Mancora Ventures, Mauro Figueiredo (former director of Bradesco Saúde) and Brad Otto (former CVC executive of UnitedHealth Group, owner of Amil).
Broadening the Horizons of Brazilian Healthcare
The healthtech, founded by Guilherme Berardo and physician Dr. Vitor Asseituno, started operating in 2020 and plans to use the new funding to offer an increasingly positive experience to its more than 18 thousand active members by implementing new technological tools and optimizing existing ones. Sami also plans to reinforce its growth strategies as it expands to the larger enterprise market and continues to democratize access to quality health care in the country. The company expects to surpass 27 thousand members in 2023.
"In such a difficult time for startups to raise investment, this funding reinforces Sami's prominence and performance, and the confidence of investors in the company's potential," says Vitor Asseituno, president of Sami.
According to Javier Santiso, founder of Mundi Ventures, – the European venture capital fund with more than €500M under management and a global portfolio of 65 companies , such as WeFox (Germany) and Betterfly (Chile) – Sami's approach drew a lot of attention for its design efficiency, the team's experience and swift execution capability. city. "Brazil is the third largest private healthcare market in the world, behind only the United States and China, and we believe Sami has the best technology and product to disrupt this sector, especially at a time when the incumbents are suffering greatly," Santiso points out.
This investment inaugurates Mundi Ventures' presence in Brazil, while also marking the goal of investing $100 million in Latin America through a local fund focused on early stage investments in the region, led by Rafaela Andrade, ex-Goldman Sachs and former CFO of QuintoAndar.
B2B expansion with new sales channel via brokers
With the capital injection of Mundi and the other investors, Sami, which sells only corporate plans, also announced that its health plans are no longer restricted to the online format and direct sales. Starting today, the company's products will also be offered by brokers specialized in health, a move that is part of the company's multichannel strategy.
Differentiated model puts Sami on the path to break even
According to Dr. Vitor Asseituno, president of Sami, to keep the company's growth sustainable, tech innovation balanced with human expertise will continue to help the company rapidly expand. "Sami is promoting a change in the health culture in Brazil. Our model, already practiced in countries like Canada and England, is still new here. We combine science, technology and human expertise to provide highly personalized, quality health careTo this end, customers have a Health Team – comprised of a general practitioner (GP), a coordinator and a nurse – at their disposal either virtually via the Sami app or in-person. Our members' journey is based on their health and socioeconomic status, and our preventive and proactive care takes all of this into account so that we can look at their health in a holistic, comprehensive way — and not simply treat diseases".
For example, Sami's average claims rate – which is the ratio between the cost of procedures performed by patients versus the amount paid by the operator – stands out compared to other health techs and competitors that sell traditional plans. "In the last 12 months, we had a frequency of hospitalization 39% lower than big insurance companies, and 9% lower than the vertical operators. And the average claims rate of conventional operators is around 85%, while Sami's claims rate is 71%," said Mr. Berardo. The CEO added, "We are already at a mature level, and from now on our claims should remain at this level, much healthier than most of the industry.
As a result, Sami continues to solidify its financial health in the market. "Thanks to our differentiated model, we believe we will break even by next year. We closed 2022 very well, growing annual revenue by more than 2.5x, and we expect to grow revenue by another 2 – 3x by end of this year," concludes Guilherme