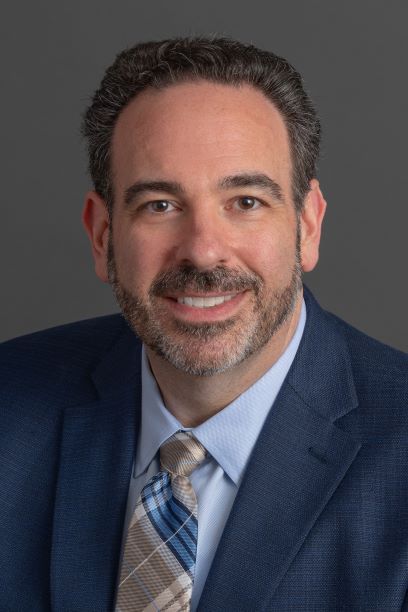 In an interview with HIT Consultant, Dr. Gary Rothenberg, Director of Medical Affairs at Podimetrics talks about how healthcare technology can help support a focus on social determinants of health (SDoH) to enhance the relationship between the patient and physician/care team.
How can health technology play a role in helping to address social determinants of health (SDOH) when it comes to diabetes care?
Dr. Gary Rothenberg, Director of Medical Affairs at Podimetrics: While I am a big believer in the value of technology in building a new healthcare ecosystem that is focused on value versus filling hospital beds, I think this is a long play. 
Today, patients — including those living with diabetes who I support in my role as a clinician, in academia, and as a director of medical affairs — are facing debilitating issues specific to SDOH. These SDOH challenges vary greatly — from not having enough money to buy their much-needed insulin to not having a car to get to a doctor's appointment.
While tech can and must have a role to play — including helping to identify the most at-risk patients we can target for support — we, as clinicians, have a huge role to play ourselves as leaders of the patient care team. Being an effective healthcare provider is still a human skill to practice and perfect. It requires that we talk to people, touch them with our hands for examinations, and troubleshoot their fears and concerns.

The critical role of community health has been around for a few decades within U.S. health systems. If community health work was the answer to addressing SDOH, wouldn't we be further along in solving these problems by now?
Dr. Rothenberg: Short answer, no. The population of people facing SDOH challenges has continued to grow year over year, and the pandemic only further exacerbated these issues — especially for those who were already vulnerable before COVID came our way. In tandem, we haven't had the increases in investments specific to community health work to keep up with this rising demand.
Essentially, we have a pretty significant supply and demand issue at hand — meaning more people needing support and fewer community health workers and related resources to support them.
We need more government investment in community health — particularly in relation to workforce investments — in order to significantly transform community care. Also, the focus must be on value, not fee-for-service, in order to drive toward measurable, long-lasting change for patients living with SDOH challenges.
How is health technology, and in particular health tech using AI, uniquely able to address issues pertaining to SDOH?
Dr. Rothenberg: I mentioned risk stratification before. AI has a specific role to play here. The reality is that the healthcare industry — and clinicians in particular — are rich in data but poor in insights — meaning that while we have access to a lot of data, there's not much knowledge we can derive from that data today when and where we need it most.
This is where I see a huge opportunity for AI — in being able to cull through massive amounts of data, derive actionable insights, and provide those insights to the care team at the point of care and/or before an in-person or virtual consult.
With the appropriate training and clinical guidance, AI can and should play a huge role when it comes to big data and layering on analytics with the end goal being to support the healthcare system's transition to preventive, proactive care.
Interest in the potential of health tech, and specifically the use of AI, and its ability to address long-standing challenges such as SDOH remains high. Is AI a strong answer to the problems associated with SDOH identification and support?
Dr. Rothenberg: AI isn't the end-all, be-all answer to addressing SDOH. It is, however, an enabler of innovation that can help drive a much-needed change in identifying our most vulnerable patients and getting them access to the type of care that fits their needs and focuses on value. Still, that's going to take more time. And while I am just as excited as others about ChatGPT, I still don't think it's ready for healthcare prime time.
There are other non-AI types of innovation specific to SDOH that excite me personally and have nearer-term potential — for example, the "food is medicine" movement and the related recent announcement from Instacart Health.
Building on this announcement, Boston Children's Hospital is now among the first health systems to leverage Instacart Health provider products for its patients, establishing new food-as-medicine programs to help them get the nourishment they need to manage and maintain their health. Food plays such a crucial role in our health and well-being, and the idea that technology can break down access barriers to nutritious foods truly holds the potential to prevent serious and costly chronic diseases like diabetes — a disease that adversely impacts people of color today in a very significant way.
What is the future of health tech in relation to addressing SDOH?
Dr. Rothenberg: The future of health tech when it comes to addressing SDOH should look like this in healthcare:
Preventive — Tech identifies the patients most at risk of health issues;
Proactive — Tech helps clinicians and care teams simplify engagement with these patients early and often;
Personalized — Tech helps improve patient experience and offer insights/support in a personalized, patient-centric way from the comfort of their home when possible; and
Passionate — Tech should help make people interested and excited to engage and participate in their own care and well-being, and it should, in turn, reignite the passion for patient care with physicians as well.
---
About Dr. Gary Rothenberg
Dr. Gary Rothenberg is a board-certified podiatrist with more than 20 years of experience that includes academia, clinical practice, and research. His research focuses on preventing lower extremity complications associated with diabetes. As Podimetrics' Director of Medical Affairs, he also serves as an Associate Professor of Internal Medicine in the Division of Metabolism, Endocrinology, and Diabetes at the University of Michigan. He graduated from the Ohio College of Podiatric Medicine and completed his primary podiatry medical residency training and podiatric surgical residency at the University of Texas Health Science Center.