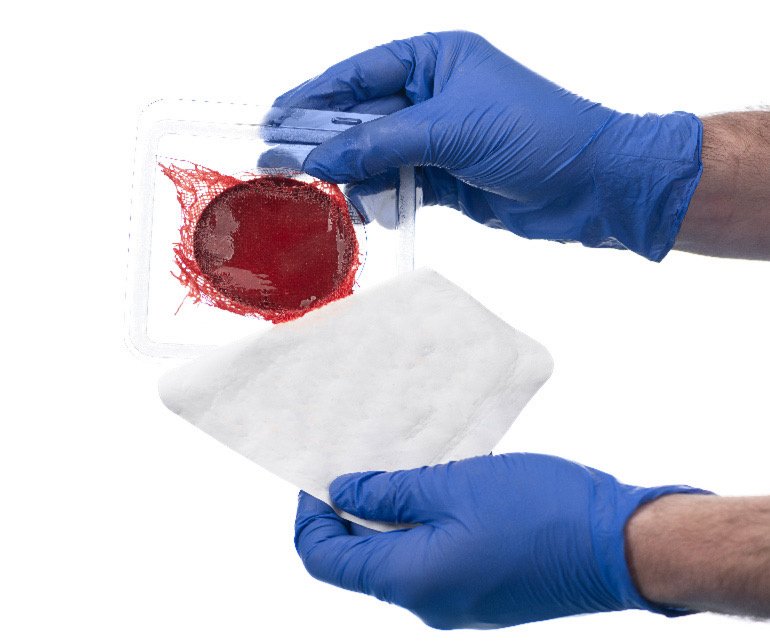 What You Should Know:
RedDress, a personalized and autologous wound management solution created from patients' own blood, today announced that it has raised a $26 million Series D round with participation from ATHOS Biopharma GmbH, and other life science investors including Investors Group of HCS Capital and the Ragnar Crossover Fund.
The new proceeds will support the increased adoption of its product suite, the establishment of global partnerships, and the expansion of RedDress' proprietary blood-based technology to treat more conditions. The latest investment round brings total funding for RedDress to $43M.
Giving Patients the Power to Heal Chronic Wounds Using their Own Blood
RedDress has pioneered a proprietary blood-based technology to treat chronic wounds that has almost zero risk of rejection and is far more cost-effective. Its ActiGraft product family is an autologous, point-of-care wound management solution that creates  – in real-time – an in-vitro blood clot from patients' own whole blood. Once applied to the wound, the blood clot jump-starts the wound-healing process, serves as a protective covering, and optimizes the body's own healing potential. The ActiGraft product family can be used for a wide variety of chronic wounds including diabetic and neuropathic ulcers, venous ulcers, pressure injuries, traumatic wounds, post-surgical wounds, skin tears, surgical wounds and more.
"Healing is in our blood, and we are grateful for the continued support from our investors as we advance our mission of supplying healthcare providers with an effective solution to treat chronic and complex wounds through an innovative system that harnesses the power of patient's own blood," said Alon Kushnir, CEO and co-founder at RedDress. "This latest funding round further validates the efficacy and strong market performance of the ActiGraft system and provides us with critical resources to expand our autologous, blood-based wound care solutions so we can continue to develop new innovations in other healthcare fields."
Since RedDress received FDA clearance and a CE Mark in 2020, ActiGraft has helped over 6,000 patients across the spectrum of healthcare facilities in the United States and 39 other countries.