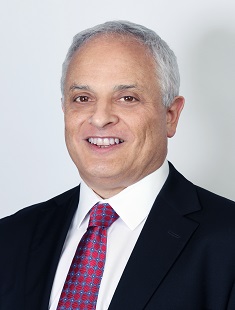 It's been nearly 15 years since the passage of the Health Information Technology for Economic and Clinical Health (HITECH) Act and its requirements for the meaningful use of electronic health records (EHRs). As expected, virtually all hospitals have implemented some form of EHR. In fact, the American Hospital Association (AHA) reported usage by 96% of non-federally run acute care hospitals and almost 80% of office-based physicians in 2021.
Have healthcare providers realized the promised benefits of electronic recordkeeping? What steps must they take to do so going forward? Forward-thinking hospitals and health systems are adopting systems of engagement to unlock the potential of EHRs to simplify data collection, incorporate the data into easily understandable formats, and deliver information to the right clinician at the right time to improve patient care.
Systems of Record
EHRs function as systems of record, providing a single "source of truth" for patient records that a hospital uses for care planning and execution. Meaningful use requirements were promulgated with the expectation that EHR implementations would 1) increase the accuracy and completeness of patient information, 2) improve care coordination among providers, 3) provide secure access for patients to their health data to foster shared decision-making, and 4) improve patient outcomes while reducing costs.
To a degree, these gains have been realized. EHRs have enabled clinicians to gather and store more data while eliminating concerns such as legibility that affect paper records, to more easily share data between providers for care coordination, and increase patient engagement and potential outcomes through patient portals. The more optimistic predictions, however, have yet to materialize. The benefits of care coordination have been offset by constraints associated with EHRs, and the evidence for patient portals as drivers of improved outcomes are far from mature.
Also, many clinicians and facilities still report dissatisfaction with EHRs, citing the time and resources associated with documenting required data while complying with privacy and regulatory requirements. Under the Health Insurance Portability and Accountability Act of 1996 (HIPAA), patient data is a protected information class with strict storage, entry, and security requirements. These added requirements have been shown to significantly contribute to clinical burnout in the decade-and-a-half since Congress passed the HITECH Act. While more recent research suggests that user-friendly and interoperable EHRs increase clinician engagement and help reduce burnout, HIPAA requirements continue to stymie the system interoperability required to produce such engagement. So how do healthcare facilities continue to reap the promised gains of the age of electronic records, while resolving legitimate issues that providers have with their systems of record?
That's where systems of engagement can play a role.
Systems of Engagement
By providing the interactivity that systems of record lack, systems of engagement — applications that allow users to collaborate on key information both in real-time and over a period of days or weeks — can mitigate the regulatory and safety requirements that healthcare systems of record must meet. Easing the documentation burden can reduce clinician burnout while benefiting facilities with other targeted performance and safety improvement initiatives.
System of engagement is a catch-all term that can describe anything from email to instant messenger and social media to enterprise platforms for data integration, collaboration, and comprehensive analytics. For healthcare specifically, analysts suggest the industry should focus on applications that enhance usability and simplify data sharing. Systems of engagement that integrate structured data from EHRs with unstructured data from other sources and then serve that data in intuitive and user-friendly formats best meet those needs.
Although a system of engagement is not a new concept — and analysts have been encouraging EHR manufacturers to incorporate engagement features and design principles into their products — roadblocks remain to their adoption. Given the massive cost of EHR implementation, hospitals continue to be wary of additional software expenditures, especially given that, even decades after the HITECH Act was first passed, the data supporting the benefits of EHRs and patient engagement remains sparse.
The rapid consolidation of the EHR industry may also bear some blame. With the market dominated by only a few major companies, the robust competition that drives innovation has largely been absent. Many software companies have been focused on providing services that cater to the flaws in existing EHRs rather than those that best meet the needs of hospitals and providers. This reduces the incentives for hospitals to adopt these tools.
To illustrate the benefits of systems of engagement, software companies are partnering with analytics companies or incorporating analytics into their own tools. With intuitive visualizations and robust filtering and drill-down capabilities, analytics can help hospitals pinpoint areas ripe for improvement, highlighting the return on investment for systems of engagement, both in dollars saved and quality improvements.
In an industry caught in transition between the old guard, who still pine for the days of paper records and whiteboards, and a new wave of clinicians who see the promise of EHRs but have yet to reap the promised benefits, forward-thinking healthcare organizations must identify systems of engagement that can unleash the power of EHR data. Investing in systems of engagement with a track record of success is the next step in securing comprehensive institutional buy-in to create a more efficient and effective healthcare world for patients and providers.
---
About Jeff Robbins
Chief Executive Officer Jeff Robbins has led LiveData and served as a strategic and technology visionary since founding the company in 1991. A passionate software innovator, Jeff led LiveData's early successes in manufacturing data acquisition and delivery at Ford, General Motors, and Boeing. He extended LiveData's appeal to other markets, particularly the electric power industry, by supporting a broad range of industry protocols and offering an open architecture solution for real-time data integration. In 2003, Jeff propelled LiveData into the healthcare market, winning a U.S. Army SBIR (Small Business Innovation Research) Phase I award and joining the Center for the Integration of Medicine and Innovative Technology (CIMIT), where LiveData led data integration for the operating room of the future.