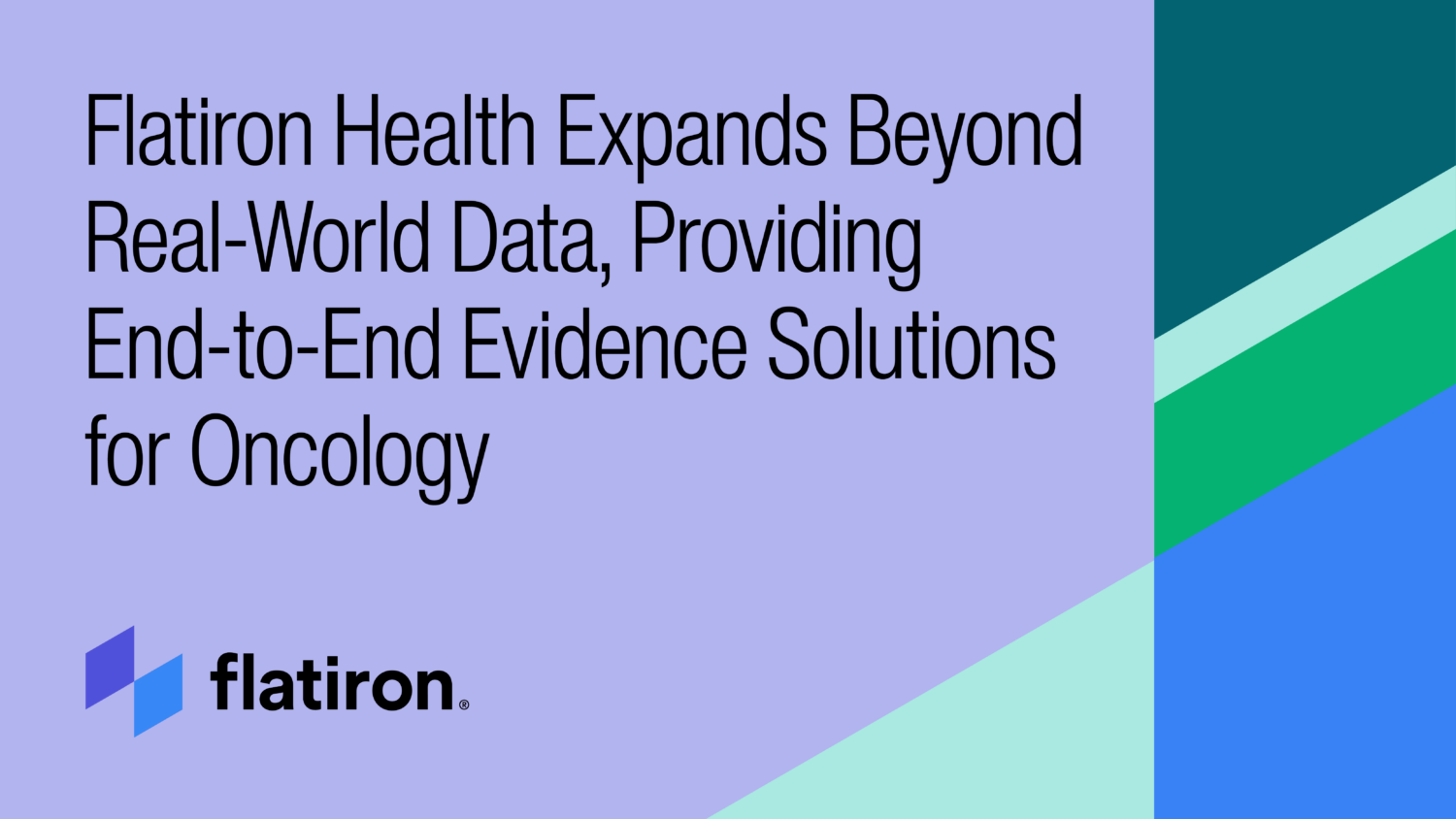 What You Should Know:
Building upon over a decade of experience providing high-quality, real-world oncology data, Flatiron Health has announced the expansion of their real-world evidence (RWE) offerings to include analytic, scientific, and consultative services, leveraging the high-quality foundational real-world data (RWD) assets that the company is well known for.
Flatiron's new Integrated RWE Solutions will include data and end-to-end services to provide a more flexible and fit-for-purpose approach to address growing oncology RWE needs—from early development through late-stage commercialization.
New Integrated RWE Solutions Solve Evidence Needs Across the Oncology Product Lifecycle
The Integrated RWE Solutions approach provides customers with a more flexible way to engage with Flatiron, delivering oncology evidence solutions tailored to fit customers' unique needs. As Flatiron has established itself as the oncology RWD partner of choice for many pharmaceutical companies, this expansion establishes an expert, one-stop-shop for oncology RWD/E generation. The approach also minimizes risks associated with RWD studies, as the scientists and clinicians who will be executing these studies have a deep understanding of the complexities and nuances of the oncology EHR as applied to the development of RWE. 
Flatiron has built the extraction and curation infrastructure necessary to provide high-quality data for real-world oncology research. Flatiron's RWD is integrated at the source through OncoEMR®, allowing data to be auditable and traceable back to source documents. Flatiron's ability to operate as a fully integrated solutions company enables practicing oncology physicians and clinicians to oversee data curation methods and lead the development of complex data variables appropriate for oncology research. Using a combination of machine learning and human approaches, Flatiron generates deep, high-quality data content with the scale required for most oncology evidence generation needs.
"This is a natural and exciting evolution for Flatiron. As experts in data extraction from our clinical EHR and deep curation for life sciences research, we've developed extensive "data empathy," a multi-faceted, detailed knowledge and understanding of oncology EHR data. During that time, we've also built a world-class team of oncologists, researchers, and health data analysts who understand the intricacies of RWE generation for oncology," said Stephanie Reisinger, SVP & General Manager, Real-World Evidence. "This expansion will enable us to provide flexible, end-to-end evidence solutions focused on our customers' needs—whether it is the delivery of a custom oncology dataset or the execution of an oncology research project to answer a pressing clinical question. We're building upon our unique expertise and market position as the leading oncology EHR data provider, with a goal to become our clients' oncology RWE partner of choice.