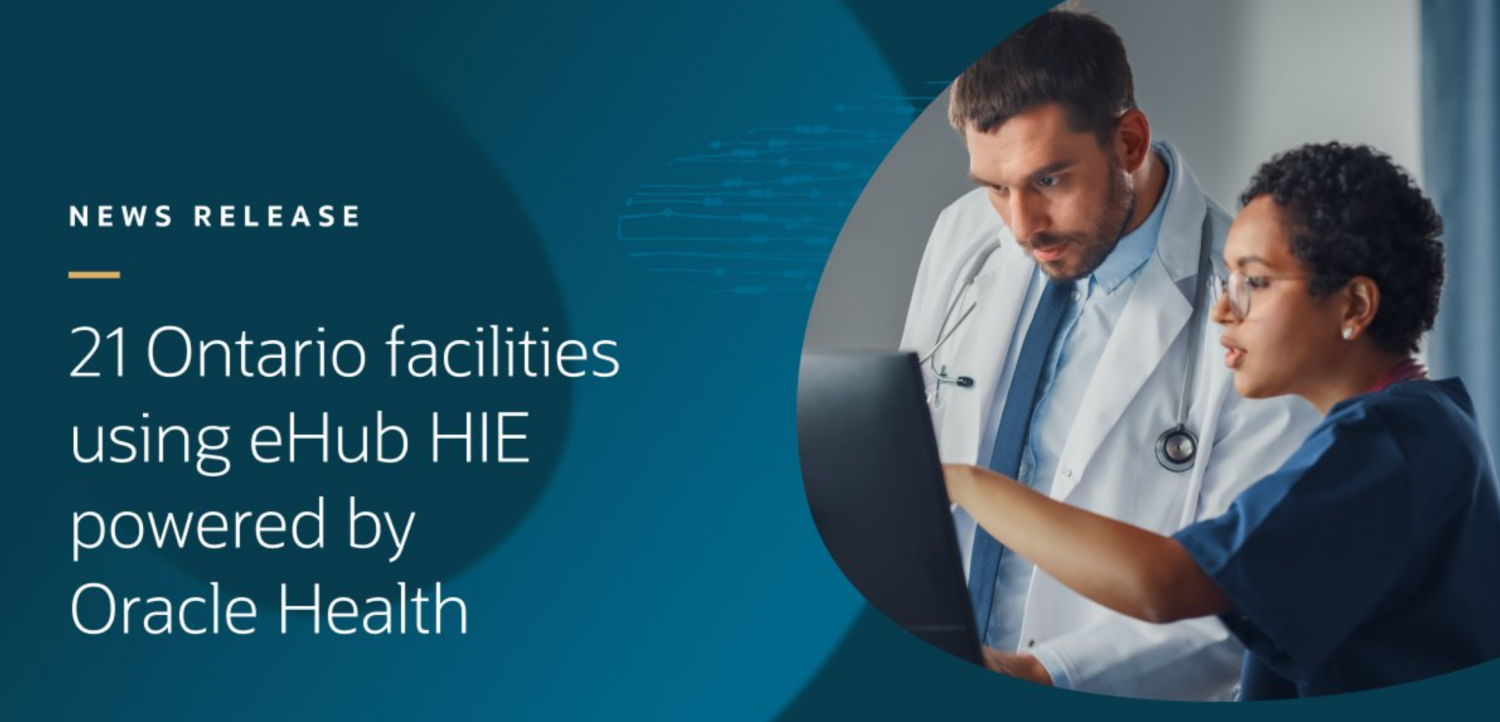 What You Should Know:
A group of 21 Ontario-based hospitals and facilities launches Ontario eHub Health Information Exchange (HIE) powered by Oracle Health. The Ontario eHub can help these healthcare organizations share patient data more easily and securely, reducing administrative overhead, and facilitating improved care coordination for patients. Oracle Health is teaming with TransForm Shared Service Organization to manage the project.
The initial roll-out integrates 16 long-term care facilities with five hospitals to support patients moving from acute to long-term care. The Ontario eHub will help caregivers at these facilities ease this transition by providing a clear view into each patient's health history, care plans, medications, and more from any connected device or existing EHR system, anywhere in the facility.
By the end of 2024, it is expected that all Ontario healthcare facilities utilizing Oracle Health's EHR will be integrated into the eHub as well as their long-term care facility partners. Ultimately, the Ontario eHub is an important cog to facilitate the future exchange of critical clinical data between other healthcare facilities, providers, and other Ontario health assets.