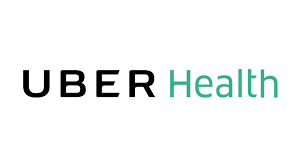 What You Should Know:
Uber Health, Uber's healthcare arm, today announced same-day prescription delivery on its HIPAA-supported, centralized platform.
For the first time, those using Uber Health—including healthcare providers and health plans—will be able to manage prescription delivery from any pharmacy in their service area through the same platform they already use to coordinate transportation for patients. This launch enables providers to offer a full suite of care solutions that extend beyond the four walls of a clinic and is designed to improve patient experiences and health outcomes.
Enabling Health Systems to Give Patients Seamless and Direct Access to Prescriptions
Today's news furthers Uber Health's mission to optimize how patients access care. The platform allows connectivity to the key services providers require to address patient needs including prescription delivery, stress-free rides, and soon, the delivery of healthy food and over-the-counter medicine for those who need it most—including Medicare Advantage and Medicaid beneficiaries.
When Uber Health launched in 2018, the business focused primarily on streamlining non-emergency medical transportation (NEMT) options, enabling patient populations—especially underserved and vulnerable communities—to get to and from medical appointments. While transportation is an important social determinant of health, it's only one piece of the patient care puzzle. For example, a patient discharged from a hospital regularly requires a ride home and to follow-up appointments, as well as new prescriptions. Launching prescription delivery powered by ScriptDrop on the Uber Health platform ensures organizations can fulfill their duty of care obligations to patients by arranging direct, same-day delivery of their prescriptions while tracking when they arrive, enabling them to fully "close the loop."
The tracking of care delivery across multiple disciplines promises a paradigm shift in an industry where providers and health plans could lose sight of patients outside of a provider's office. Imagine a patient with a chronic kidney disease diagnosis who regularly needs transportation to specialist appointments that result in prescription changes of critical medications. Rather than burdening the patient with homework, Uber Health furthers the patient care team's ability to arrange these services directly and track that they occurred. Uber Health facilitates critical touchpoints that enable payers and providers to provide maximum quality care at minimum cost.
"At Uber Health, we are building solutions that address lessons we've learned from years at healthcare companies operating in value-based care contracts. Too much time has been spent ensuring patients had a ride to their follow-up appointment, had picked up the right prescriptions, or had access to food," said Caitlin Donovan, Global Head of Uber Health. "That's why I'm proud to add a scalable prescription delivery solution to our platform that empowers care teams to fully close the loop. From prescription delivery and NEMT today to healthy food and grocery delivery in the coming months, Uber Health remains committed to delivering a more connected care journey through a single, seamless platform."Powered by an integration with ScriptDrop, prescription deliveries can be facilitated through any pharmacy registered with the NCPDP within delivery coverage areas. Importantly, Uber Health allows for access to delivery coverage areas that include pharmacies dispensing medications covered by the 340B program, helping health plans and providers reach low-income and uninsured patients.