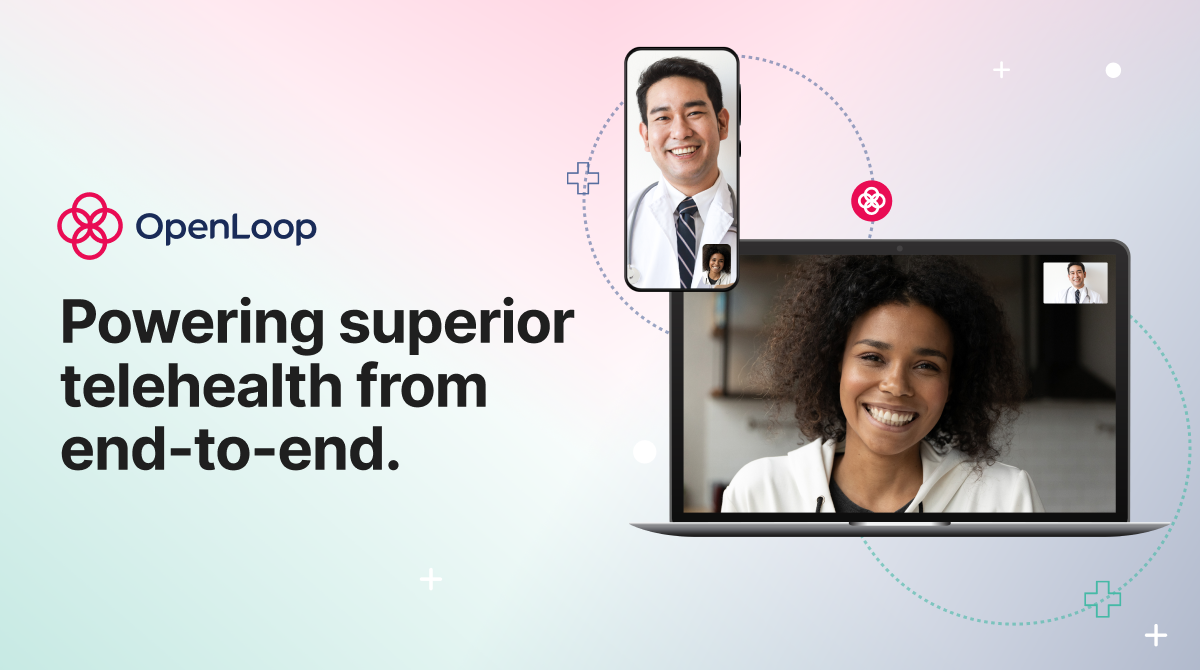 What You Should Know:
– OpenLoop, a leader in white-label telehealth support services powering virtual and hybrid care across the country, today announced it has raised a $15M Series A funding.
– The round was led by Nava Ventures, with participation from new investors UnityPoint Health Ventures and PrimeTime Ventures, and existing investors SpringTide Ventures and ManchesterStory. The company also announced a new nationwide insurance payer network that allows clients to offer reimbursable services to patients instead of cash-pay-only options.
Launching the First-of-its-kind Comprehensive Nationwide Payer Coverage Network
OpenLoop was co-founded by CEO, Dr. Jon Lensing, and COO, Christian Williams, with the vision to bring healing anywhere. The company's solutions are thoughtfully designed to streamline and simplify go-to-market care delivery for companies offering virtual support to patients across an expansive array of specialties in all 50 states, with patient-friendly insurance coverage.
OpenLoop White-Label Telehealth Solutions:
OpenLoop was founded with the mission to expand access to care and improve community health outcomes. The company's core telehealth solutions are thoughtfully designed to streamline and simplify go-to-market care delivery for companies offering virtual support to patients across an expansive array of specialties, across the entire U.S.
OpenLoop's network of 6000+ certified clinicians spans all 50 states, offers 30+ digital health specialties and speaks 15 different languages. They offer continuity of care at every touchpoint – meaning patients can choose to see the same provider for every single visit. This not only builds strong clinician/patient relationships but also increases engagement and care outcomes.
The company also offers intuitive technology customized for healthcare companies and their patients. Their API-driven platform can be aligned to meet brand needs and securely houses patient PII with its built-in HIPAA compliance software. Clinicians can manage appointments, write prescriptions, chart notes and handle booking and payments all in one place.
Companies can also tap into OpenLoop's Regulatory & Legal and Licensing & Credentialing services to keep their practice and clinicians up-to-date with industry laws and compliance standards while they focus on their patients. The company currently supports some major players in the space including big name pharmacies, retailers and hospitals and health systems.
New Payer Coverage and Revenue Cycle Management
With 250 million patient lives covered under 600+ of the nation's top payers, including Medicare, Medicaid and every major private insurer, OpenLoop is also announcing today a new Payer Coverage & RCM service. The company's comprehensive 50-state payer coverage clinician network paired with their unmatched RCM services are built to strategically streamline the reimbursement and payment process.
The new service offering allows OpenLoop clients to grow their patient pool by offering access to more affordable specialty and primary care options. With a 98% accuracy rate on claims, their Payer Coverage & RCM services work to decrease reimbursement denials and increase a patient's access to care.
Record Breaking Growth
OpenLoop has seen significant growth in both the number of new digital health clients won and within its recruitment efforts. In the last year, the OpenLoop clinician network has reached 10,000 providers, they have signed over 80 new clients and have increased internal headcount by 640%. Additionally, through its network of certified providers and private label technology, the company is able to affect over 60,000 patient lives each month.
"OpenLoop has seen amazing growth within our company in the last year. Our commitment to providing virtual care services that focus on supporting superior and meaningful patient care at every touchpoint is what's driven that success. We look forward to the opportunities this next round of funding will bring to the company and our clients," said Jon Lensing, CEO and Co-founder of OpenLoop.