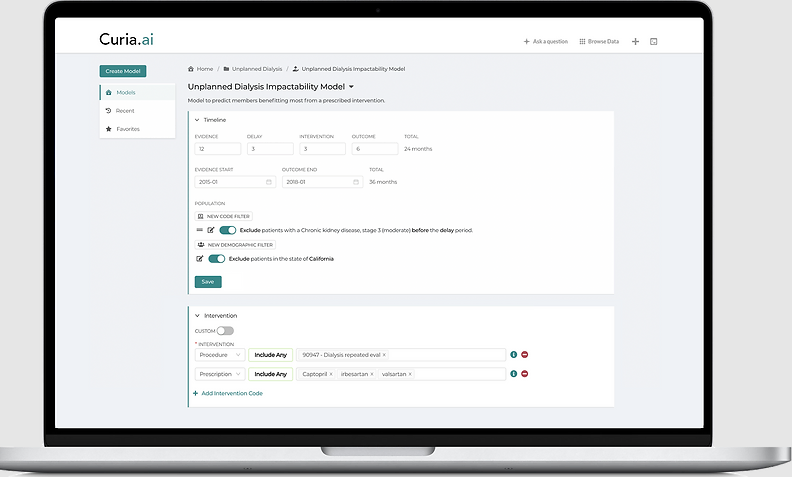 What You Should Know:
– Aledade today announced the acquisition of Curia, a leader in value-based care analytics using practical applications of artificial intelligence (AI) to optimize the targeting of patient care and engagement programs. The acquisition will enhance Aledade's ability to extract valuable insights from disparate data sources, provide more accurate predictions using past data, and optimize primary care workflows through cutting-edge AI algorithms.
– In addition, the company announced it has added 450 new independent primary care practices in 2023, making it the largest independent primary care network in the country. The company continues to be the largest network of independent primary care in the country, with more than two million patients covered by more than 150 value-based contracts across Medicare, Medicare Advantage, Medicaid and commercial payers.
Curia Background
Curia leverages AI and machine learning to automate the core analytical processes needed to identify risk gaps, predict the likelihood of adverse health outcomes like preventable hospitalizations and optimize the targeting of care and engagement programs. Aledade's acquisition of Curia follows a successful pilot leveraging Curia's technology and talented team of data scientists, software engineers and business strategists in the targeting of comprehensive advance care planning (CACP) services to the patients who need them most. Using the predictive algorithm developed by Curia, Aledade was able to identify more than 8,000 patients facing the highest risk for mortality in the next two years and work with primary care practices in its national network to enroll these patients in a CACP facilitation. Aledade is exploring even more use cases that will bring targeted care interventions directly to the patients who need them.