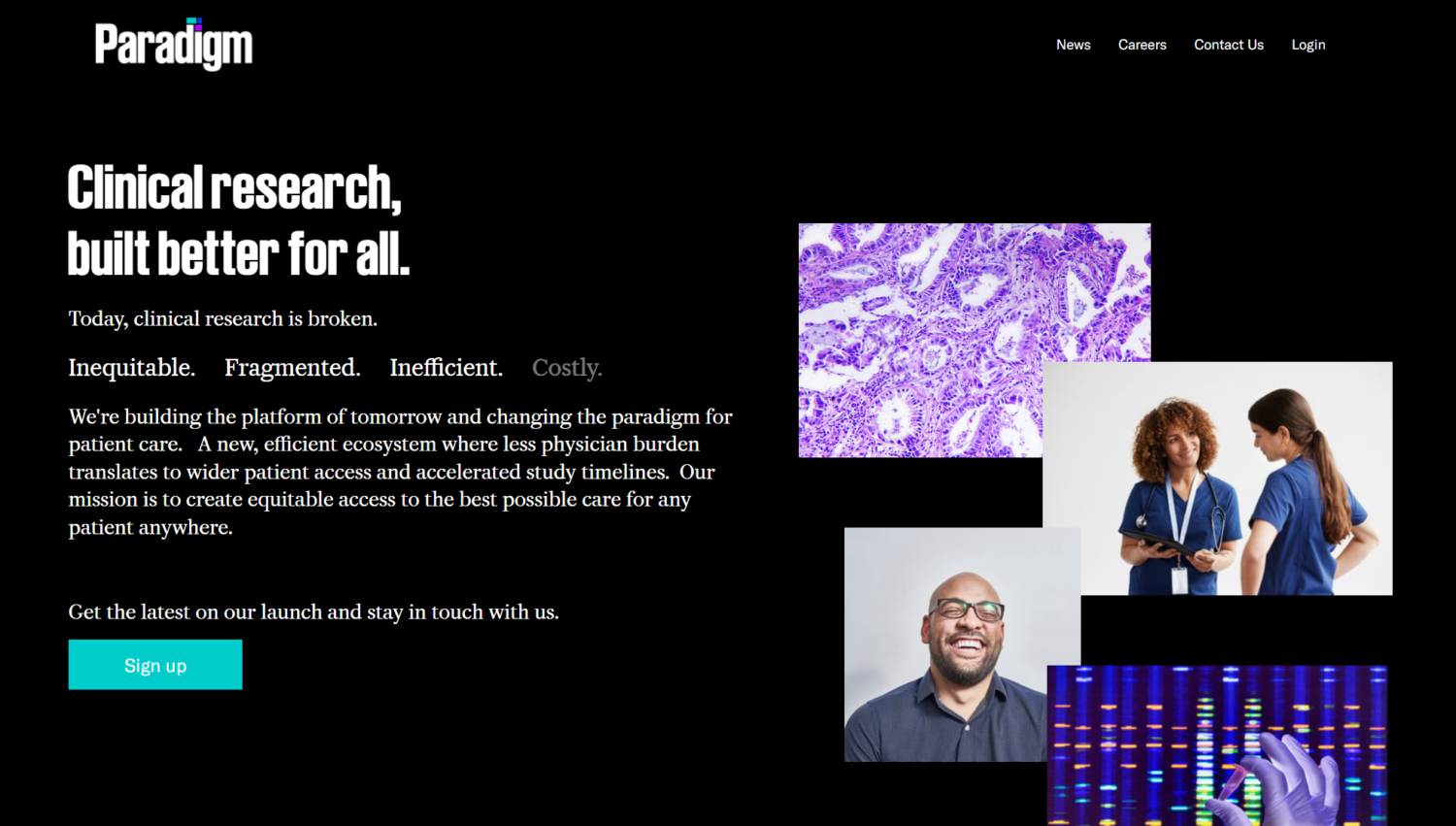 What You Should Know:
– Paradigm, a healthcare technology company focused on improving access to clinical research for patients, launched with $203 million in Series A funding.
– Conceived by ARCH Venture Partners, and co-incubated by ARCH and General Catalyst, Paradigm is rebuilding the clinical research ecosystem by creating a technology-forward clinical trial platform that enables equitable access for all patients by enhancing trial efficiency and reducing the barriers to participation for healthcare providers
Creating a Platform To Make Clinical Trials a Care Option For All Patients
Paradigm's financing was co-led by ARCH Venture Partners and General Catalyst and joined by funds including F-Prime Capital, GV, LUX Capital, Mubadala Capital, and Magnetic Ventures, and strategic investors including the American Cancer Society's BrightEdge.
"The clinical research and drug development process is failing the very people it's meant to serve," said CEO Kent Thoelke. "Patients who might be best served with participation in a clinical trial often can't get access or aren't offered access to trials, research departments are chronically overburdened with significant barriers to entry created by trial complexity, and as a result sponsors' study timelines continue to lengthen at higher cost. The system is broken, and the human cost of inaction is unacceptable. Paradigm is reimagining the entire drug development paradigm by upending the status quo and focusing on equitable access to clinical research at scale from the start."
There are significant barriers to patient participation in clinical trials, including lack of access to trials in community settings, restrictive eligibility criteria, burdensome trial protocols, and lack of financial support. Healthcare providers, particularly community clinics, are under-resourced to support clinical research at scale and lack an adequate portfolio of therapeutic trials to serve their populations, which exacerbates enrollment disparities. These access disparities result in trial participants who may not necessarily be representative of the broader patient population the therapy is intended to serve.
Paradigm is building a technology-enabled, scaled clinical research ecosystem to make clinical trials a care option for all patients. The Paradigm platform aims to reduce the operational burden on physicians and healthcare provider organizations and improve access for patients. In the process, Paradigm will accelerate trials for sponsors and reduce drug development costs. By breaking down barriers across the trial ecosystem through one seamless infrastructure implemented at community healthcare provider organizations, Paradigm can give healthcare providers and trial sponsors an unprecedented opportunity to work together to conduct trials more effectively and bring potentially life-saving therapies to patients faster. Paradigm will use the proceeds of this financing to expand its existing platform and scale its partnerships with healthcare systems and life sciences companies.

In addition to a substantial investment in building its core technology platform for healthcare providers and biopharmaceutical companies, Paradigm has acquired Deep Lens, a leader in technology-enabled clinical trial patient recruitment in oncology leveraging electronic medical records and genomics data.
Paradigm has assembled a world-class leadership team and Board of Directors with deep experience in clinical trial operations and drug development, and a demonstrated commitment to changing the status quo in clinical research.