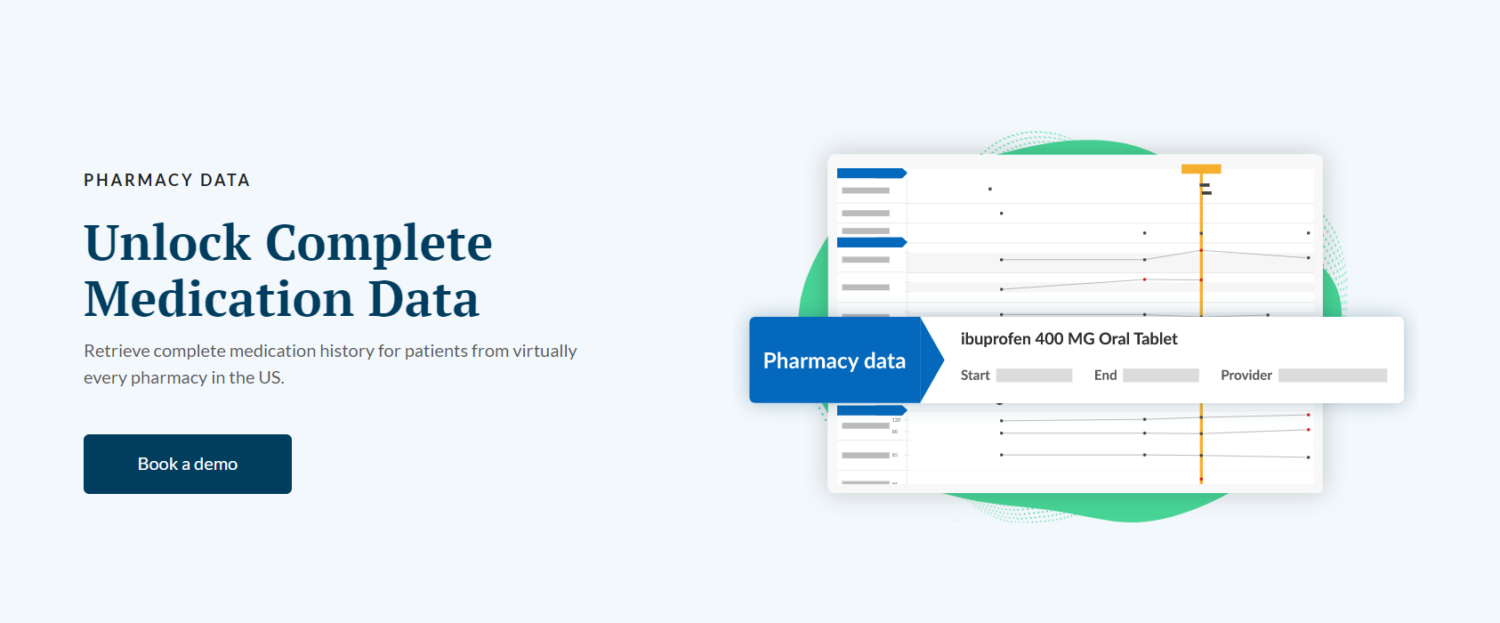 What You Should Know:
– Health Gorilla, a Health Information Network (HIN) and leading interoperability platform launches Pharmacy Data, a new product enabling seamless access to complete medication history data from most major pharmacies.
– Pharmacy Data is powered by a new partnership with DrFirst and its MedHx Population Risk Management (PRM) solution to provide deduplicated medication history from local and national data sources, including prescribing data, pharmacy dispensing data, and pharmacy benefits manager claims.
Providing Healthcare Organizations With Seamless Access to Patients' Complete Medication History Data
Research has shown that medication non-adherence causes 10 percent of all hospitalizations, and adverse drug events result in 1.3 million annual emergency department visits. High out-of-pocket costs, concerns about side effects, procrastination, and other factors lead patients to abandon up to 30 percent of new prescriptions.
Access to pharmacy and prescribing information reduces the data collection burden for healthcare organizations and addresses critical gaps in electronic health record (EHR) data – resulting in a more holistic view of patients and enabling better care. With this information, providers are empowered to address gaps in care, improve medication adherence, reduce readmissions and emergency room visits, prioritize at-risk patients, and perform medication reconciliation.
"It may seem obvious that patients' medication records should be easily accessible to their healthcare providers," said G. Cameron Deemer, CEO of DrFirst. "But that's often not the case. In fact, gathering clinical data such as medication history can be a tremendously manual and time-consuming process. Our new partnership with Health Gorilla will ease this process for clinicians by providing complete and accurate data to timely inform healthcare decisions and care management."
MedHx PRM is based on DrFirst's award-winning MedHx, which streamlines medication reconciliation workflows by providing the most accurate and clinically actionable medication history for individual patients at hospital admission and in the emergency department. MedHx PRM extends the solution from individuals to populations of patients.
Through this partnership, healthcare providers that use Health Gorilla's medical record querying engine Patient360 can gain access to complete medication histories for each patient to improve medication management and patient outcomes. Using a FHIR-based API or intuitive web application, care teams can access actionable, longitudinal pharmacy data for their patients, resulting in more informed care decisions.
Health Gorilla's solution will surface key pharmacy data such as prescription fill, refill, renewal, and prescriber and pharmacy NPI for treatment purposes. Through an SFTP process, medication history will be retrieved, ingested, and de-duplicated, enabling streamlined workflows and operational efficiency.