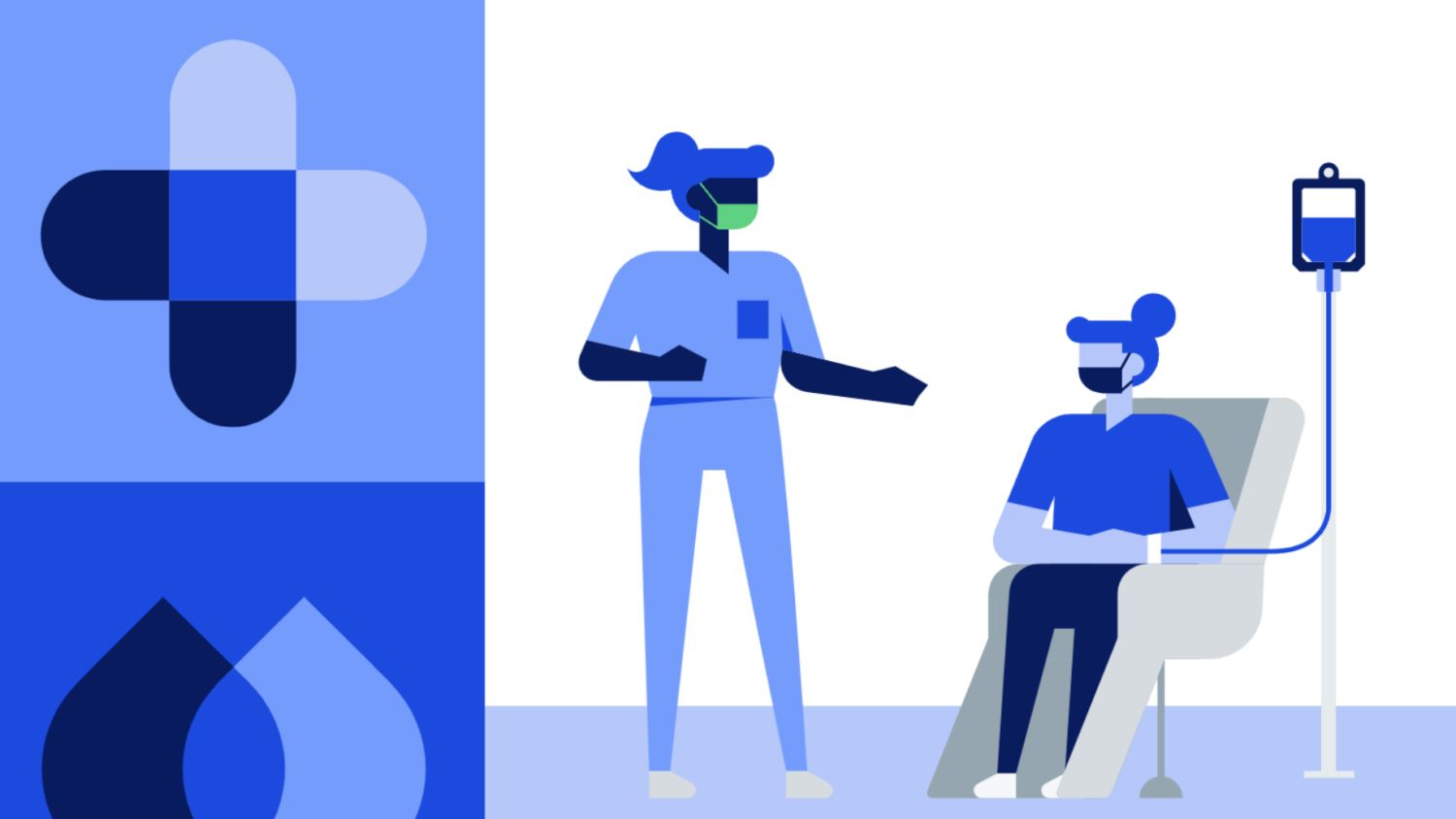 What You Should Know:
– LeanTaaS, Inc., an AI-based predictive and prescriptive analytics company in healthcare operations, today announced its The State of Cancer Centers in 2022 Special Report, stemming from a survey conducted in partnership with The Association of Community Cancer Centers (ACCC) in mid-2022.
– With responses from nearly 100 cancer center leaders, hailing from hospitals and health systems across the country, the survey focuses on the operational challenges that infusion centers face more than two years into the pandemic, and how technology can help.
Trends and Insights From Survey of Infusion Centers Struggling To Keep Up With Demand
The last two years have been challenging –and eye-opening– for cancer centers and health systems that offer infusion services, particularly from a capacity standpoint. In mid-2022, LeanTaaS embarked on a survey to capture data and insights from cancer center nursing directors and operational leaders from across the country. The purpose of the survey was to better understand current challenges in cancer centers —and how AI-based technology can help —as the healthcare industry finishes its second year in the pandemic. The lessons learned in this survey report improve the understanding of how operations and pain points have changed, and best practices for the use of technology in cancer centers.
"We're at a critical inflection point – where health system operators and cancer center administrators are grappling with how to expand the physical footprint of their facilities or find ways to optimise their space and processes to meet the growing need," said Ashley Joseph, VP of Client Services, Infusion Centers at LeanTaaS. "The reality is hospitals and health systems are in the most financially difficult year since the start of the pandemic, and the only sustainable and reasonably quick way to meet increased demand – while still providing safe, high quality patient care – is to unlock capacity in existing facilities, through a combination of technology and smart operational choices."
Nearly 100 cancer center leaders answered this survey. They hail from hospitals and health systems across the country, with most employed by community health centers, academic health centers, and private oncology practices. On average, respondents manage between 10-30 infusion chairs in their center and the majority hold vice president/director/ administrator titles.
Key findings and insights from the survey are as follows:
– 40% of centers have run out of space and would need to physically expand to accommodate any patient volume growth.
– 81% of infusion centers are using suboptimal nurse assignment methodologies when it comes to efficiency and nurse satisfaction.
– 49% of infusion centers are tracking their operational performance manually in spreadsheets.
– 50% of infusion centers find it somewhat or extremely difficult to access the data they need from their EHR.
– 37% of infusion centers believe that mid- day scheduling peaks are their most important pain point.
The survey also assessed and analysed the top three areas of focus for infusion centers in 2022:
1. Infusion Center Resource Constraints
The resource constraints infusion centers face include limited infusion chairs, nurse shortages, and pharmacies that are not able to keep up with drug demand. Infusion centers have always been challenged by finite physical resources, and the effects of COVID-19 only exacerbated these capacity constraints. More than 40% of respondents said they would need capital investment to build capacity in order to accommodate additional patient growth. Another 13% reported not having the resources they needed to add space or infusion chairs to help with volume growth. COVID-19 safety measures led to a backlog of patient demand that many centers are still working through, and more than half of survey respondents need major investment in order to meet their current patient demand for appointments.
When surveyed, the biggest pain point respondents cited in their infusion centers is currently mid-day scheduling peaks. Centers see an influx of patients from 10am-2pm that leads to overburdened nurses, long patient and drug wait times, and general chaos in scheduling. When this peak ends in the early afternoon, it leaves chairs unused and staffing unbalanced, leading to underutilized capacity in the infusion center.
2. Staffing Shortages and Burnout
COVID-19 created an unprecedented strain on hospitals and infusion clinics, and nurses bore the brunt of this burden. Many nurses, after experiencing high levels of burnout or furloughs, retired early. Some infusion centers can afford to contract travel nurses or sponsor overseas nurses. Facilities that cannot afford these options struggle with recruiting and retention. Pressure on nurses and staff, who are already afraid their exhaustion may create an adverse effect on patient care, has intensified. There is now a severe nurse shortage, and it's estimated that 1.2 million RNs will be needed to cover the gap by 2030.
Survey respondents have tried a variety of approaches to address the widespread nursing shortage. Most commonly, infusion centers have used travel or temporary nurses, modified shifts, and increased nurse-to-patient ratios to optimize resources. These methods all require careful consideration of patient safety before implementation.
Infusion centers across the country have desperately tried to maximize nursing capacity, while preparing to cope with the unexpected. The method that centers use to assign nurses to patients greatly impacts how efficient they can be with their existing nurse resources. Pre-assigning nurses to patients (known as push methodology) is by far the most common assignment method among respondents (38%), while a quarter (25%) assign patients to nurses upon their arrival. Less than 20% of respondents are using the pull methodology, which is mathematically and operationally the most efficient way to manage nursing capacity at infusion centers.
3. Access to EHR Data
Infusion center directors, nurse managers, and senior leaders do the best they can to navigate the daily chaos of capacity management by estimating what will happen over the course of the day. They have access to EHR data to help inform decision-making, but they know that EHRs are not built to optimize asset utilization or improve patient access. EHRs serve many important purposes, not the least of which is supplying the data needed to create reporting on past or present performance, or identify possible causes of past issues. But to use that data to predict tomorrow's capacity needs is a different task altogether. Optimizing capacity is a difficult math problem that can never be solved by an EHR by itself.
EHRs do not use probability theory or simulation algorithms to account for delays, overbooking, cancellations, and add-ons. The dashboards and reports EHRs are designed to produce can't fully address these variables as deeply, accurately, and easily as analytics software. It takes constraint- based optimization methods, machine learning, artificial intelligence, and simulation algorithms to solve the problem. This challenge is illustrated in the 50% of respondents who find it somewhat or extremely difficult to access the data they need from their EHR. Additionally, 49% of infusion centers are tracking their operational performance manually in spreadsheets, which are inefficient, a resource drain, and prone to human error.