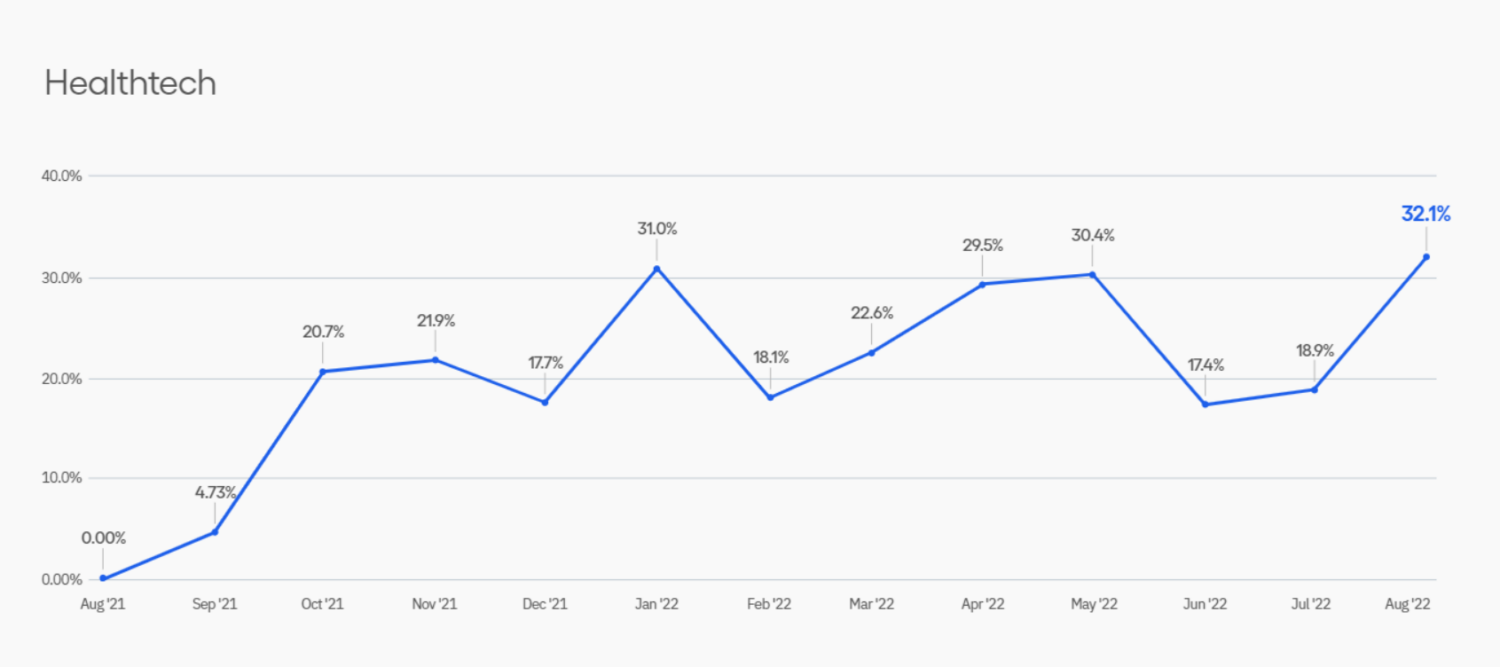 What You Should Know:
– In its latest edition of the Product Report, Amplitude Labs dives straight into results obtained from their exclusive Amplitude dataset, which shows how the product landscape has evolved from 2021 to 2022, including the product growth observed across 12 industries and eight countries.
– The report also highlights what the data suggests will be the 30 next hottest products across North America, Europe, and Asia-Pacific. Additionally, the report also covers how product and growth teams are responding to the current economic environment, including candid input about leveraging product-led growth to drive user engagement, retention, and monetisation.
Key Trends and Insights From The Product Report 2022
As a leading digital analytics platform—rated #1 in product analytics by G2 nine quarters in a row— Amplitude has an unparalleled understanding of the trends shaping digital activity. More than 1,800 paying customers, including Atlassian, Chick-fil-A, Marks & Spencer, NBCUniversal, PayPal, Shopify, and Under Armour, use Amplitude to understand how people are using their product, so they can deliver better product experiences and drive revenue growth. The Amplitude Behavioral Graph—including 1 trillion+ data points tracked every month—provides an expansive view into digital activity and behavioral analytics.
The growth detailed in The Product Report 2022 reinforces just how strong the digital product market remains. Here are the key findings from the report:
1. Global product usage grew 16% year-over-year, following the digital disruption in 2020 and 2021. Despite a turbulent economic environment, Amplitude's data shows digital activity across industries continued to climb last year. Use of digital products rose by 16% between August 2021 and August 2022. That number represents a slower rate of growth than observed in the 18-months covered by Amplitude's 2021 Product Report—when digital activity jumped by a striking 54% from January 2020 to August 2021. Digging into the data for eight countries—Australia, France, Germany, India, Japan, Singapore, the United Kingdom, and the United States— revealssimilar trajectories. Digital usage ticked steadily upwards from August 2021 to early 2022 and remained steady throughout summer 2022. One outlier: the tech powerhouse Singapore, where digital activity soared through the fall to hit more than 28% growth in October 2021, then slowed until spring 2022, when it took off again.
2. Four of the 30 Next Hottest Products saw more than 500% growth in monthly active users: social shopping app onthelook, relationship app Paired, AI scheduler Motion, and weight-loss program Found. To compile their list, Amplitude Labs analyzed aggregated monthly user data from a 13-month period, from June 2021 to June 2022. Primarily focusing on companies that were privately held as of June 2021 and only considering products that had at least 10,000 monthly active users (MAUs) at the beginning of that period. By the end of the analysis, most products had more than 400,000 monthly active users, and 11 products had more than 1 million.If the past is any indication, these companies may well become household names. Last year's list included at least three companies that each went on to raise $100+ million funding rounds: Ramp, Pintu and Vivid. Another, One Finance, was acquired by Walmart's fintech venture. And while economic conditions in
3. 2022 have caused investors to pull back on spending. Firms are injecting funds into products that show impressive growth.
4. Among the 12 industries analyzed, HR and staffing products, as well as upskilling and continuing education tools, showed the most growth, suggesting the economic downturn is prompting people around the world to boost their hireability or seek new opportunities.
Adoption of digital HR products—including job search platforms, people management software, and payroll and benefit applications—skyrocketed over the past year. By January 2022, usage was up 41.9% over the August 2021 baseline—and continued to climb through the summer to hit 118% in August 2022. That number—the biggest surge in growth of any industry we analyzed—tells the story of a labor market in flux. Employers in many sectors continue to navigate labor shortages, while others are reducing their workforces. And many job seekers, including some of those who left their jobs in the "Great Resignation," rushed to find jobs in the summer before a feared recession. At the same time, employers are using these digital products to hire, onboard and—in unfortunate cases—offboard employees too.
5. Fears of a SaaS crash appear to have been overblown. After SaaS growth slowed in the spring, activity re-accelerated in late summer for this category of essential products. Growth in the SaaS category was strong over the past year, climbing steadily from the baseline in August 2021 throughout the autumn months. After a slight deceleration of growth in December, usage rose to its high point of 33.8% growth in March 2022. Adoption slowed in the following months before ticking up again in late summer to land at 25% over the baseline. It's an impressive showing after months of growth during the pandemic. A separate Amplitude Labs analysis showed that SaaS website usage jumped 103% from January 2020 to April 2020, and the industry mostly maintained that growth rate over a two-year period, landing at 101% in December 2021. Thus, the continued growth of B2B SaaS demonstrated in this report—building upon last year's growth—suggests that fears of a SaaS collapse may be overblown.
6. Crypto, by contrast, revealed a more complicated story. While activity slowed significantly after peaking at 78% growth in January compared to the baseline, overall crypto usage has grown by 25.8% since August 2021. To put that into perspective, that's greater growth than we saw in the fintech category, suggesting that a decline in crypto values doesn't equal a decline in crypto users. Although growth has decelerated in 2022, it is still growing positively overall.
7. With so much unknown about the economy, businesses are doubling down on product-led growth to make more cost-effective investments. To successfully navigate a challenging macroeconomic landscape, respondents are making major, forward-looking investments in an area they know will yield higher returns—product—while cutting back on high-cost areas, such as sales and marketing. Their top priorities: customer retention (43%), product engagement (37%), and product-led growth (37%). "Product-led growth has been an increasing focus for us prior to the downturn, and we are continuing to invest in it," said a financial services product executive. "We are leveraging product-led growth to provide more opportunities to grow our subscriber base with minimum investment in paid marketing."
A growth director at a B2B company agreed, noting, "PLG is a fantastic way to acquire users at little to no acquisition cost… but if one gets it right it helps tremendously to drive value for customers and creates more activation and retention."