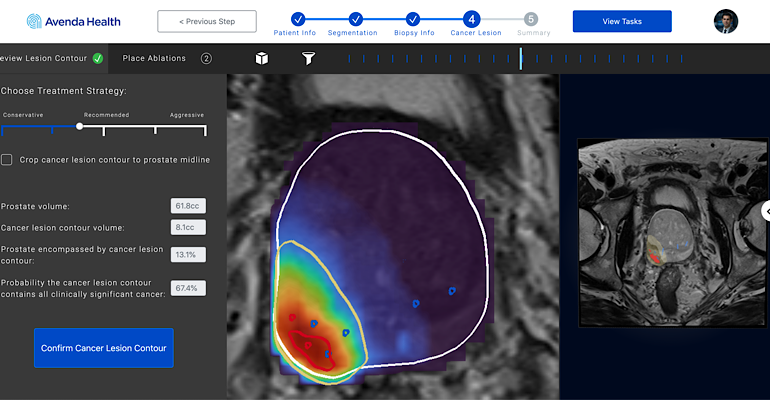 What You Should Know:
– Avenda Health, an AI healthcare company creating the future of prostate cancer care, has received FDA Investigational Device Exemption (IDE) for its FocalPoint ablation system. The IDE will allow the technology, powered by iQuest, to be used in a randomized control trial to show superiority over the standard of care for the treatment of prostate cancer. 
– FocalPoint is Avenda Health's focal laser ablation system designed to treat localized prostate cancer in-office while preserving quality of life. It has previously received the FDA's Breakthrough Device Designation, indicating there is a high likelihood the Avenda Health technology will be better than the standard of care. This advancement in prostate cancer care is the first of its kind in 40 years.
– The technology is powered by Avenda Health's iQuest, which uses AI to map a patient's prostate cancer, providing physicians with a precise location of the cancer within the gland and a better understanding of the extent of the disease to aid in treatment planning. In a retrospective study, iQuest improved tumor margin creationover conventional treatment by 24%.