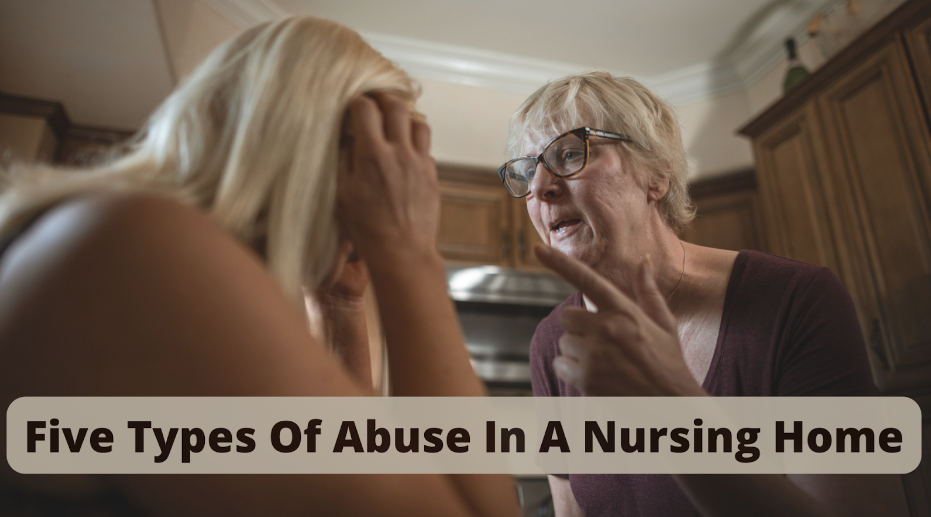 Nursing homes care for the elderly, people with disabilities, or those who are terminally ill. However, abuse can take many different forms in nursing homes and can devastatingly impact the residents. It's especially true if the abuse is not reported or if it's not taken seriously. The elderly and those with dementia are especially at risk for abuse, as they may not be able to communicate their needs or recognize when they're being mistreated.
Implementing some steps can help protect the residents of nursing homes from abuse. This article will discuss the various types of nursing home abuse and how to get justice with the help of nursing home abuse lawyers.
Physical Abuse
Physical abuse includes hitting, slapping, pushing, and other actions that cause physical pain or injury. There is no one answer to the question of why physical abuse occurs. One study found that 37 per cent of abusers said they acted out because they were angry, while another study found that 41 per cent of abusers said they acted out because they were frustrated. Other reasons for physical abuse include feeling like the victim has embarrassed or humiliated the abuser, seeking revenge, looking for power and control, punishing the victim, or needing to prove dominance over someone.
This type of abuse can be perpetrated by anyone, including spouses, co-workers, friends, and family members. It's important to remember that physical contact is still abusive, even if it's only mild. If you're experiencing physical abuse, don't hesitate to reach out for help. A personal injury lawyer at your service can provide legal advice and representation in court if necessary. They can provide you with the support and resources you need to get through this tough time.
Sexual Abuse
Sexual abuse can include sexual contact or unwanted or forced behavior, including rape to sexual harassment to inappropriate touching. Victims of sexual abuse can experience several physical and emotional reactions, including fear, anxiety, depression, and post-traumatic stress disorder.
It can happen to anyone, regardless of age, race, or gender. Sexual abuse can be repeated over time, damaging both the abuser and the victim. If you are experiencing sexual abuse, you don't have to suffer in silence. Speak out and get help.
Emotional Abuse
Emotional abuse is a form of maltreatment characterized by the use of words or actions to cause fear, pain, or humiliation. It can involve threats of harm, intimidation, and humiliation. Emotional abuse can take many forms, including verbal assault, shouting, threats, insults, ridicule, and harassment. It can also include behaviors designed to control and isolate the victim, such as preventing access to friends and family members, monitoring phone calls and emails, and limiting freedom of movement.
Financial Abuse
Financial abuse can take many different forms, but they all involve one person using power or control to take advantage of another. In some cases, abusers will steal money or property from their victims. Others may coerce someone into giving them money or possessions or use funds or assets to their benefit without sharing them with the victim. No matter what form financial abuse takes, it is always inexcusable and can affect the victim's life.
Financial abuse can occur in any relationship, but it's much easier to abuse someone in a nursing home where no one is genuinely concerned about you. It's important to know the signs of financial abuse to help protect yourself or your loved one. Financial abuse can be an ongoing problem, and it can be very difficult for victims to get out of its control. Spotting the Signs of Elder Abuse is the first step toward healing.
Neglect
Neglect is a form of maltreatment that refers to the lack of attention and care given to a person or animal. Neglect can take many forms, including not providing necessary care, such as food, water, clothing, shelter, personal hygiene, or medical care. Many factors can contribute to it, including poverty, mental illness, addiction, and abuse. Neglect often leaves its victims with long-term physical and mental health. Mental neglect includes not providing appropriate care for someone with mental illness or dementia. Both types of neglect are illegal and can lead to serious consequences for the neglected person.
Conclusion
It's important to be aware of the different types of abuse in nursing homes. While physical abuse is the most commonly recognized, emotional and sexual abuse are also serious problems. If you or someone you know is being abused, please seek help. There are many resources available, and no one deserves to be abused. Contact your injury attorney and start on the path to healing.