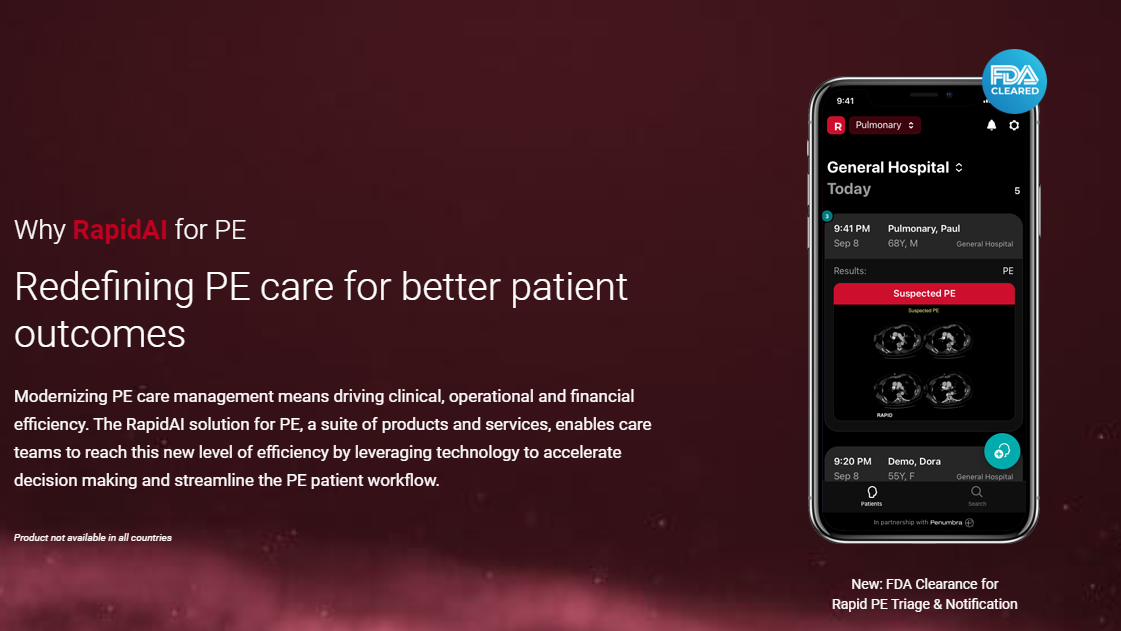 What You Should Know:
– RapidAI, a neurovascular and vascular AI-enhanced clinical decision support and patient workflow receives FDA 510(k) clearance for its Rapid PE Triage & Notification product for fast identification and communication of suspected central pulmonary embolism — further strengthening RapidAI's industry-leading clinical AI platform. 
– Rapid PE Triage & Notification, in conjunction with Rapid Workflow for PE, will enable care teams to more easily manage the entire patient care journey, from the moment a suspected PE patient is identified to diagnosis and through treatment. By automatically identifying a suspected pulmonary embolism and delivering real-time notifications to physicians, patients can be triaged faster and care teams aligned more quickly, reducing overall time to treatment.