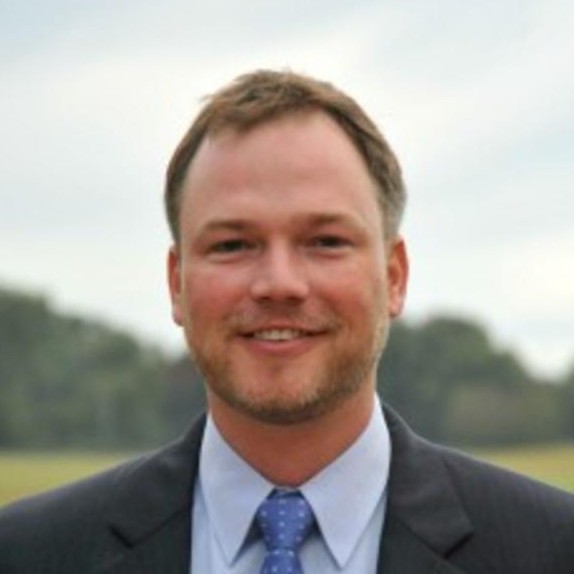 May is Mental Health Awareness Month, which for years has been a platform to increase understanding about mental illness and advocate for better mental health care. Now more than ever, you don't have to look too hard to see that mental health is a daily fixture in the national conversation. Unfortunately, mental health issues have become far too common for people of all ages and in all walks of life.
An Influx of Demand from Pediatrics to Geriatrics
We know that children are in dire need of access to mental health services. In April, a draft recommendation by the U.S. Preventative Task Force said all kids ages eight to 18 should be screened regularly for anxiety. This comes on the heels of the American Academy of Pediatrics and American Foundation of Suicide Prevention releasing a blueprint for youth suicide prevention.
The Covid pandemic has sparked the spread of our youth mental health crisis. But those who were the most vulnerable to begin with—racial and ethnic minorities, low-income youth and children in rural communities, LGBTQ+, and anyone who has been historically marginalized and discriminated against in medicine and behavioral health—have been hit hardest. Accounting for only these pandemic-induced disruptions, children and adolescents with largely untreated anxiety, trauma, and isolation have been pushed past a breaking point.
The same can be said for seniors, too.
Loneliness—an outcome of the pandemic so many of us have dealt with—for older adults can lead to an increased risk of memory impairment, among other serious medical conditions. As behavioral health for seniors deteriorates, the likelihood of symptoms such as depression, anxiety, and insomnia increase. There's also new evidence of Covid's dual-threat on seniors' mental and physical health.
An April 2022 JAMA study of more than 263,000 fully vaccinated U.S. Department of Veterans Affairs (VA) patients, suggests that those with psychiatric disorders may be at heightened risk for contracting Covid even after vaccination. Older adults at the VA with psychiatric conditions were found to be 24% more likely to have a breakthrough case. More than half of the study participants were diagnosed with a psychiatric disorder, and a positive Covid test confirmed a breakthrough infection in 14% of this group.
The fact is behavioral health clinicians can only meet 28% of patient's behavioral health needs across the U.S. through traditional means. We need technology-based interventions to meet the constant demand for mental health services by patients young and old.
Telehealth from Hospital to Home
Traditional care delivery models limit the number of patients who can be treated and where they receive treatment. A virtual-based approach has the potential to improve overall access and reduce mental health disparities across the continuum of care. Consider these gaps:
– Data shows that more than half (56%) of U.S. counties are without a psychiatrist, 64% of counties have a shortage of mental health providers, and 70% of counties lack a child psychiatrist.
– Primary care physicians (PCPs) have served as primary managers of psychiatric disorders in one-third of their patient panels. Meanwhile, two-thirds of PCPs have previously reported having trouble getting psychiatric services for patients.
– At least 10% of all patients in an emergency department present with a psychiatric illness.
Improving behavioral health access and the range of services is a challenge that can be mitigated with telehealth. Virtual collaborative care unites telepsychiatrists with PCPs to consult, treat, and diagnose patients with complex mental health conditions. Hospital staff and clinicians in emergency departments, psychiatric inpatient units, and other care settings can connect remotely with licensed psychiatric professionals to provide guidance in treatment decisions so patients can move on to appropriate next levels of care quickly. And individuals can book an appointment to see a licensed behavioral health clinician online much sooner from home—in just a few days instead of weeks or months—compared to in-person.
Virtual care has proven to break down geographic barriers that limit access as well as silos that keep mental and physical health clinicians from working in a more coordinated and holistic way. With all of this in mind, what credible argument could anyone make against telehealth being a permanently accessible option, just like any other appointment?
Bridging the Behavioral Health Access Divide
Mental Health Awareness Month is an important time each year to fight stigma, build unity, and provide a platform to advocate for mental health and access to care. But we also know all too well that there is a perfect storm of mental health needs—from our youngest to oldest generations.  That need cannot possibly be met through traditional models of care. When given the opportunity to flourish, virtual care works for patients and clinicians across the care continuum. The more telehealth is validated as a permanent fixture in healthcare with proper reimbursement, the better off our country's mental health will be.
---
About Geoffrey Boyce
Geoffrey Boyce (he/him/his) is the CEO of Array Behavioral Care (formerly InSight + Regroup), the leading telepsychiatry service provider in the United States with a mission to transform access to quality behavioral healthcare.