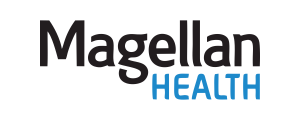 What You Should Know:
– Magellan Federal, which serves 300 U.S. military bases, has partnered with NeuroFlow to support United States military families with personalized, digital behavioral health and well-being support.
– The platform will give hundreds of thousands of service members the ability to track their mood, report on the highs and lows of military life, and engage with counselors if needed.
NeuroFlow's Population Health Platform for Military Families
The 18-month-long first phase will be launched on three installations through the Military & Family Life Counseling (MFLC) program. Magellan's MFLC counselors support the Office of the Deputy Assistant Secretary of Defense for Military Community and Family Policy (MC&FP), Office of Military Community Support Programs (MCSP) in delivering confidential and anonymous non-medical counseling services to address and mitigate the challenges of military life.
As part of the partnership, NeuroFlow will supplement Magellan's MFLC counseling services to provide service members and their spouses with personalized, self-directed behavioral health resources, tools, and support, all from the secure, anonymous convenience of a smartphone. Member usage of NeuroFlow will also produce de-identified, population-level data to highlight behavioral health trends at each installation without compromising an individual service member's privacy.
"We have the opportunity to proactively recognize and respond to the emotional highs and lows of the American military family," said Chris Molaro, Chief Executive Officer of NeuroFlow and former Army Captain. "We want to pave an easier pathway for seeking support, if necessary, and this collaboration focuses on providing service members and their spouses with a secure, private resource to help close the gap between mental and physical health."