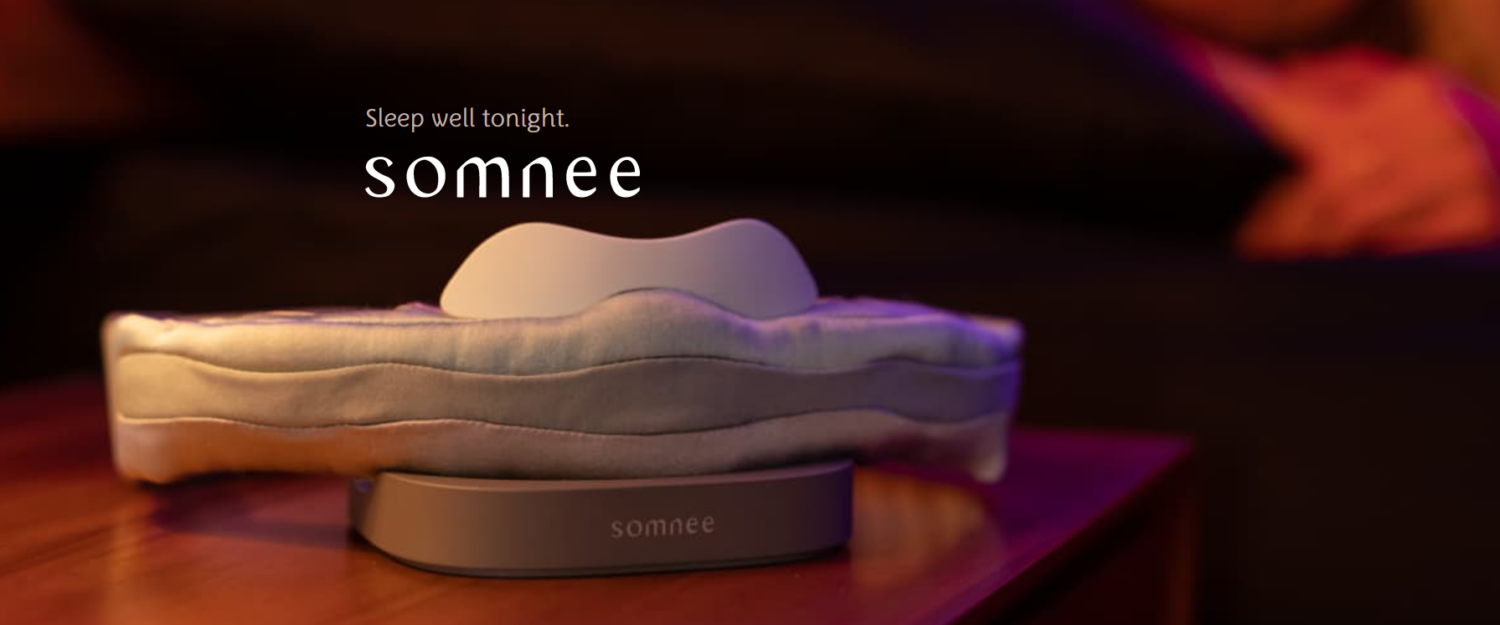 What You Should Know:
– StimScience, the company using personalized neuroscience to improve sleep, today announces its new consumer sleep product, Somnee. Somnee is the first-ever electronic sleep aid headband to use personalized non-invasive brain stimulation to improve the wearer's sleep quality.
– In a 1,500-night home pilot study, Somnee cut the time it took beta users to fall asleep in half, and it reduced the amount of overnight tossing and turning by more than one-third.
---
As millions of Americans continue to suffer from insomnia and other sleep-related issues, more and more people are turning to unhealthy sleeping aids and methods (medication, substances, etc.) that just don't work. According to the CDC, the majority of adults struggle with sleep and 1 in 3 is dangerously sleep-deprived. There has never been a more important time to prioritize healthy sleeping solutions that work.
Enter StimScience, the company using personalized neuroscience to improve overall sleep health and quality will soon announce a new consumer product. Created by a dream team of experienced product developers and neuroscience researchers, StimScience's new solution goes beyond traditional sleeping aids and will help users fall asleep and stay asleep.
"Sleep is a brain activity, so it's not surprising that external aids like the thousands of pillows and weighted blankets out there haven't done much to reverse the growing sleep epidemic," said Aaron Bromberg, StimScience CEO. "We set out to create a safe, comfortable and effective wearable sleep aid that is backed by science and improves sleep at a neurological level. Somnee goes well beyond tracking and is proven to help people fall and stay asleep. As someone who struggled with sleep for years, Somnee has been life-changing for me, and we've already seen a profound impact on users' lives."
How Does it Work?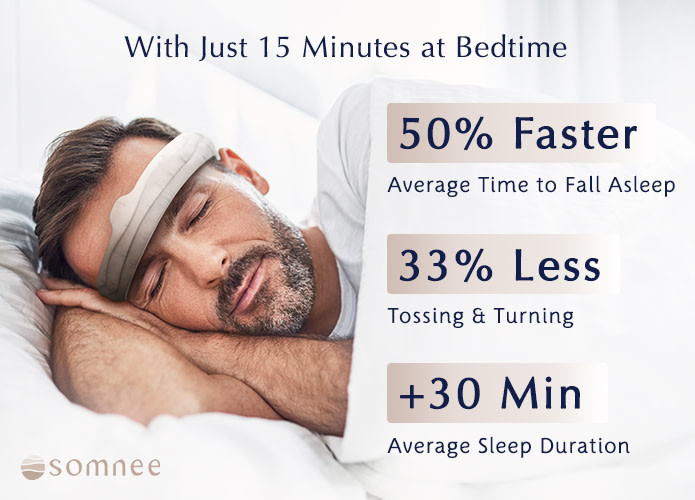 Somnee is a luxurious silk headband worn for a 15-minute stim session at bedtime. It uses a patented algorithm to apply closed-loop transcranial electrical stimulation (tES) to safely and naturally improve sleep. The headband reads the wearer's individual brain state and then precisely mimics and enhances the brain's natural sleep patterns to create a personalized stim session. At the end of the 15-minute stim session, wearers can choose to take Somnee off; they don't need to wear it all night for it to be effective. If they do choose to sleep with Somnee, it goes beyond simply tracking their sleep; it uses the sleep data to further personalize and improve their next stim session.
Pricing & Subscription
The Somnee is available for pre-order at Indiegogo and will be shipped in fall 2022. The additional monthly subscription covers a 30-day supply of hydrogel stimulation pads, the digital services associated with ongoing personalization of each user's stimmodels, and reporting on sleep tracking.