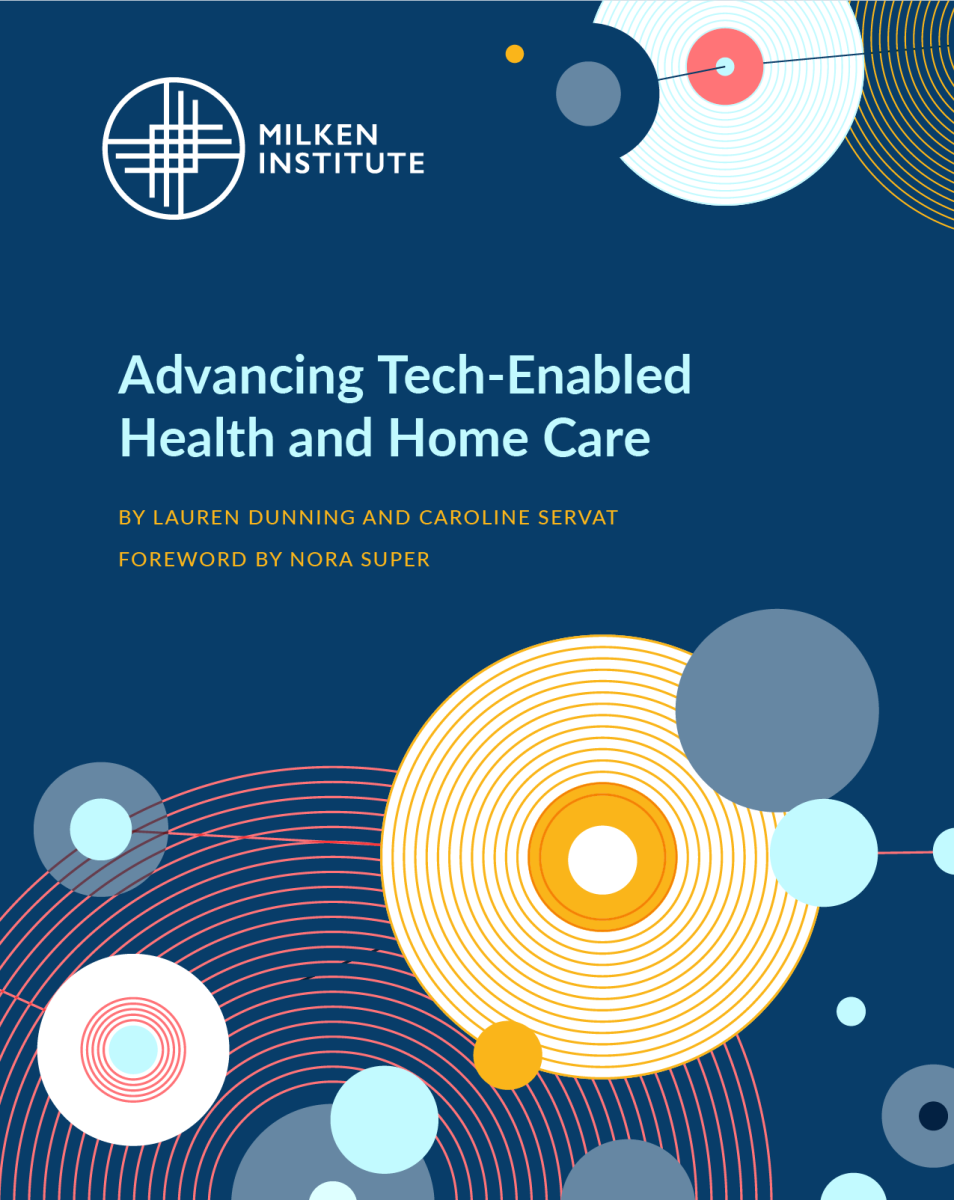 What You Should Know:
The Milken Institute Center for the Future of Aging today released a report to identify actionable recommendations to better integrate health and home care through technology. These recommendations were gathered from a convening of stakeholders representing health care, technology, government and policy, research and academia, philanthropy, advocacy, and community-based organizations.
Report Background
While the COVID-19 pandemic heightened the focus on technology-enabled health and home care, too few people have access to high-quality, integrated care. The virtual-care ecosystem is challenged by many factors, including inconsistencies with the traditional home care delivery system, a lack of financial incentives to care for patients in the home, and decentralized technology platforms that are ill-equipped to integrate into complex health systems. Stakeholders across sectors must work together to build the policy and systems infrastructure needed for tech-enabled care. Based on perspectives from expert interviews, a half-day roundtable, and a follow-up survey, this report presents consensus-built, actionable recommendations from the roundtable to integrate health and home care through technology.
Key recommendations from the report include:
• Preserving and extending telehealth and home-care flexibilities allowed under the public health emergency would enable continued access and further evaluation of cost and quality impacts.
• Large-scale policy and program design changes are critical to integrating health and home care, particularly the expansion of value-based payment models.
• Advancing open-source data sharing strategies that improve continuity of data exchange would align efforts between home-care providers and traditional healthcare settings.
• Collaboration and coordination among stakeholders are essential, and developing a national plan would drive progress.