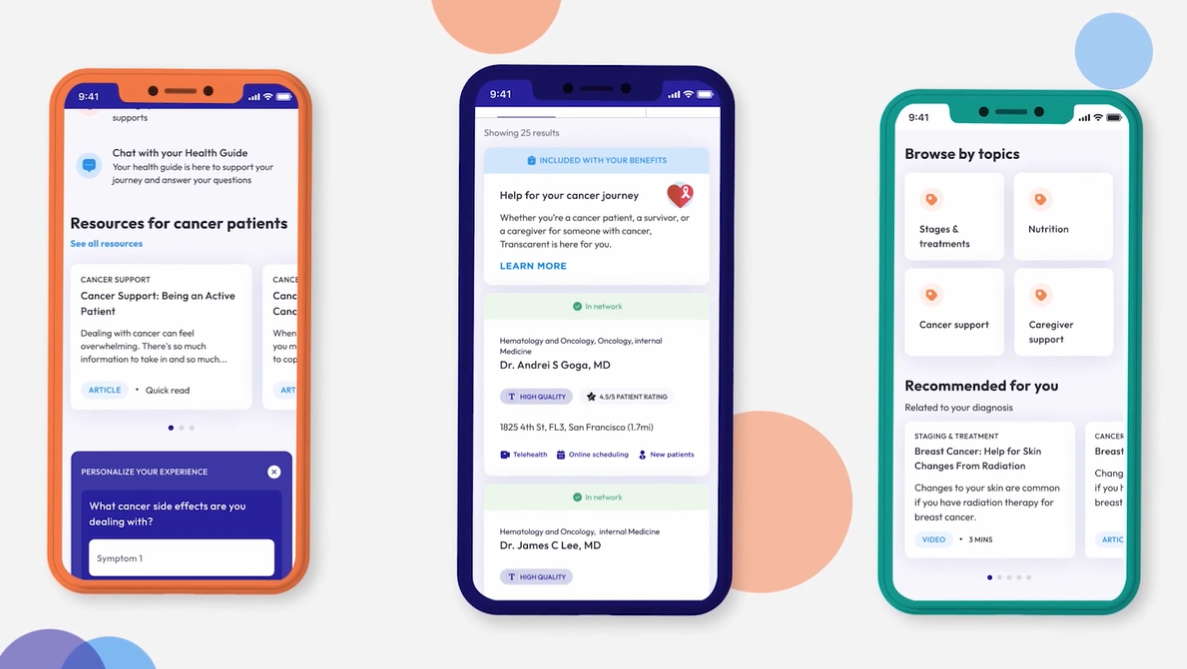 What You Should Know:
– Transcarent, a new, different, and better health and care experience company for employees of self-insured employers and their families launches Transcarent Oncology Care, a collaborative cancer care experience that connects employees and their families with high-quality cancer care from leading cancer institutes, top-rated oncology providers and researchers, and clinical trial identification irrespective of their geographic location.
– Transcarent Oncology Care will lessen the financial impact of cancer, lowering the overall costs of care for Members, their families, and their employers.
---
Address the Full Spectrum of Member and Family Needs
This expanded access is coupled with a holistic approach to better cope with the clinical, emotional, and financial impact of cancer care. This industry-first offering provides Transcarent Members and their families with expert medical opinions, comprehensive treatment planning, high-quality care via leading Centers of Excellence, and wrap-around emotional and social support resources via Health Guides from diagnosis to remission, along with industry-leading workplace benefits integration and support during their cancer experience.
Social Services and Workplace Support
Transcarent's Oncology Care offering also includes many of the wrap-around and essential social services and workplace support that are so critical to Members and their families during a difficult time, including financial guidance, mental health services, nutritional counseling, social workers, and transportation for the Member and their family. Transcarent also supports the Member with coordination of benefit design, recommended PTO policies, manager training, and robust communication for employee populations about remission and return to work.
"Nearly every day, a colleague, family member, or friend reaches out to me for help with a new cancer diagnosis. While I can guide each of these people, one at a time, at Transcarent, we are scaling this personal approach to every one of our Members, so everyone in the country can access the best-in-class medical care and emotional support for their individual health challenge," said Dr. Jeff Dobro, M.D., FACR, Chief Innovation Officer for Transcarent. "By directly contracting with leading Centers of Excellence and appropriate sites of care, and combining our personalized care journey experience, we are removing the barriers that have historically existed for the average person and their family when it comes to accessing best-in-class oncology care."