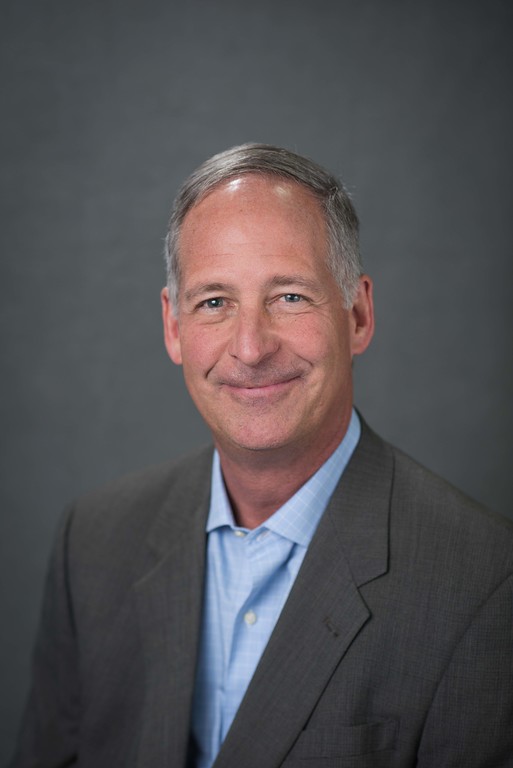 Human resources (HR) leaders in healthcare are facing an uphill battle with the Great Resignation heavily impacting staffing levels across organizations of all sizes. The healthcare sector has been among the hardest-hit industries by the Great Resignation due to the increased pressure and burnout among frontline workers that are facing almost three years of a global pandemic. The situation is even more dire among the post-acute and senior living care industries. According to recent research, the top concerns among leaders within post-acute and long-term senior care were staffing shortage, finding and hiring candidates, and employee turnover. The pressure is felt even more with the Biden Administration's recent plans for nursing home reform, which may enact fines on organizations that don't meet minimum staffing requirements.

Needless to say, addressing burnout is a top priority for HR leaders in healthcare, and technology can be a powerful tool to help. The right HR digitization strategies can equip healthcare leaders with needed insights to solve workforce challenges.

Empowering HR Professionals to Put Their Oxygen Masks on First
As they're working to mitigate staffing shortages, HR leaders themselves are facing copious amounts of stress and are susceptible to burnout. In a recent study, 86% of the HR professionals surveyed reported their stress levels increased in the last year. In healthcare specifically, HR leaders are working around the clock to ensure shifts are filled and their staff is supported and equipped to provide the best quality care to patients.
When digitizing HR processes, decision-makers need to consider how the technology will not only help employees but how it will empower HR professionals to address workforce challenges. Before HR professionals can focus on filling positions and addressing burnout within their organization, they themselves need the right technology to help make their jobs easier and alleviate their stress. One aspect that can be enhanced – and made simpler for HR professionals – is modernizing and digitizing the employee application process as they look to fill positions amid the staffing shortage.

Traditionally, healthcare HR leaders will pre-screen candidates with a long-form application before engaging with a potential candidate. However, given how candidate-driven the job market is today – there were 10.9 million job openings in the U.S. in December of 2021 – it's essential that HR professionals move candidates along the hiring process quickly. Instead, implement a one-click application process that gathers the candidate's essential information and automates responses and any necessary follow-up questions that are sent via email or text message. This enables HR professionals to fill and evaluate their candidate pool faster and kickoff communication more quickly to keep candidates engaged.

Automation to Enhance Employee Engagement & Manage Staffing Pools
In today's healthcare workplaces, keeping a pulse on employee engagement is key for monitoring issues that lead to burnout. Healthcare organizations can place a stronger focus on tracking employee engagement with automated engagement technology stacks. A strategic way to leverage automated surveys is to deploy quick, simple pulse surveys that are sent to employees' mobile devices upon clocking out. Asking a simple question like "how was work today?" or "was your workload manageable today?" will provide real-time insights to enable HR leaders to identify trends and craft solutions to issues before they grow into larger-scale problems. Automated pulse surveys also enable HR leaders to reach the employees who may not get as much interaction with their managers or the HR department, like people with overnight shifts or the 'back of the house' staff. This ensures all employees know their thoughts are being heard and considered by their organizations, which is essential to limiting feelings of burnout. Employees who feel heard are significantly more likely to be motivated at work.

HR leaders need to keep this in mind when it comes to ensuring new hires are engaged employees. In most organizations, turnover is at its highest during the first 90 days of a new employee's tenure. To alleviate turnover within a new hire's early tenure, healthcare organizations should consider automating pulse surveys that are deployed to new employees at 15, 30, 60 and 90 days on the job. When busy managers receive real-time insights into a new employee's experience, they have essential information in real-time and can take appropriate action as needed.

In the same vein, ensuring that healthcare workers are being recognized for their hard work is essential to curbing turnover. Leveraging HR technology to create recognition programs is an effective strategy. HR leaders are utilizing technology to create inclusive recognition programs that align with company goals and bolster key organizational initiatives. For example, automatically rewarding employees for key behaviors, including consistently clocking in on time, encourages staffing consistency and makes employees feel valued for their contributions. Additionally, it creates rewards programs that are fair, veering away from subjective rewards programs that may skew toward employees who work more closely with managers.

HR leaders can unite rewards programs and pulse survey strategies. By offering rewards programs for responding to surveys, organizations will receive higher response rates and real-time insights into their workforce while employees feel empowered to share their feedback.

Healthcare organizations need to also consider implementing automation and data tracking when it comes to managing employee schedules. Firstly, flexibility is being offered to the workforce more than ever before, and it's important that healthcare organizations follow suit as much as possible. In fact, recent research that evaluated the pulse of frontline healthcare workers in the post-acute and long-term care space found that 25% of respondents noted a flexible work schedule as a top priority. Multi-facility healthcare organizations can consider opening shifts across locations via a mobile scheduling technology tool that grants employees the ability to choose where they work a shift and manage their schedule on their phones. This gives employees more say in when and where they work each day and allows HR managers to create more robust staffing pools across locations. Additionally, enabling instant mobile access to scheduling tools reduces the administrative burden for HR professionals.

Digitizing HR processes is imperative to making sure that healthcare HR professionals are supported and have the tools they need to address burnout within their organization. Technology that is strategically implemented and harnessed can help enhance all aspects of healthcare HR operations and ultimately empower organizations to improve the caregiver employee experience and retention.
---
About Peter Corless
Peter Corless serves as EVP of Enterprise Development at OnShift, a leader in human capital management software for post-acute care and senior living. Peter is an experienced, international chief administrative and human resources officer who has developed strategies that reduced turnover, improved recruiting and hiring strategies, and reduced labor costs.